Dubai-based airline to halt services from September after being unable to move reported $85mn out of the country.
Emirates Airlines plans to suspend all flights to and from Nigeria because of an inability to repatriate funds out of the country, the carrier told on Thursday. The Dubai-based airline is suspending services from September 1 after securing no progress in its efforts to move funds, said to be $85mn, out of the west African country.
"Emirates has tried every avenue to address our ongoing challenges in repatriating funds from Nigeria and have made considerable efforts to initiate dialogue with the relevant authorities for their urgent intervention to help find a viable solution," Emirates stated in a report.
"There has been no progress." The Gulf carrier told it would re-evaluate its decision if there were positive developments in the coming days. Nigeria's central bank has implemented tight foreign currency controls as it seeks to ease pressure on its dwindling reserves.
Ninety percent of Nigeria's foreign exchange earnings arrive from oil exports, but production has dipped below its daily Opec quota because of theft, pipeline vandalism, and a lack of infrastructure, even as oil prices rise following Russia's invasion of Ukraine.
Nigeria's central bank operates multiple exchange rate windows, including an importer and exporter window, where big institutions access dollars for their business.
Ikenga Kalu, a foreign exchange trader at Aza Finance, a forex facilitating company in frontier markets, told Emirates' decision was because the central bank failed to meet the demand for dollars by many institutions operating in Nigeria.
Emirates' suspension of its activities was not "the best signal" to foreign companies who invest their dollars in Nigeria, he told.
Emirates announced
He warned other foreign entities with Nigerian operations could follow suit and suspend their business in the country until there was an alignment in all the various foreign exchange windows and the market began trading freely again.
Also, read
Emirates had announced earlier this month it would reduce its weekly flights from 11 to seven because of the issues. The complete suspension illustrates the airline's growing concern over trapped revenues.
International Air Transport Association
Emirates is not the only carrier with trapped revenues. In June, the International Air Transport Association, the trade body, said foreign airlines operating in Nigeria had $450mn in revenues they could not repatriate out of the country.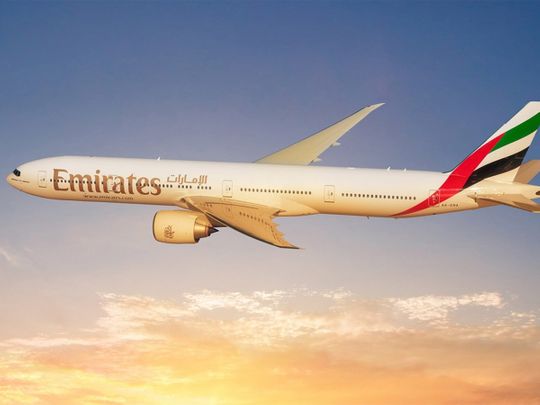 "The minister of aviation has been trying what's humanly possible to assist them. Not just Emirates airlines, but all airlines involved. The issue of repatriation of funds does not fall within the purview of the ministry. The little he [the aviation minister] can do is talk to all those who can help."
The central bank's policies were unlikely to change soon, stated Adedayo Ademuwagun of Songhai Advisory, a consultancy.
"Emirates airline' decision will probably not persuade the central bank to alter its foreign exchange management controls," stated Ademuwagun. "Policy continuity is probable until at least after the presidential election next year."
Thank you
Stay updated with Aviationa2z.com
Join our Telegram group for the latest updates