Akasa Air, which launched service on the Bengaluru-Mumbai route on Friday, plans to run more than 150 flights every week, by the end of September.
The airline began operations on August 7 and currently flies three routes: Bengaluru-Kochi, Bengaluru-Mumbai, and Mumbai-Ahmedabad. For the time being, the airline will run two flights per day between Bengaluru and Mumbai.
Akasa to increase weekly flights
"The airline will commence one additional daily flight from August 30, 2022, and another from September 19, 2022, as part of "further expanding its operations on the Bengaluru-Mumbai route."

According to a press release
On September 10, a new route connecting Bengaluru and Chennai will also begin. By the end of September, the airline anticipates operating 150 weekly flights.
Mumbai, Ahmedabad, Kochi, Bengaluru, and Chennai are the five cities where Akasa Air has already announced flights on six routes. The carrier currently has three aircraft, with the third one arriving on August 16.
By the end of March 2023, it expects to have 18 aircraft in its fleet, adding one new aircraft every two weeks.
Akasa Air To Add One Aircraft Every Two Weeks
The airline will add 54 more planes over the course of the following four years, bringing its total fleet size to 72 aircraft.
Akasa, which placed an order for 72 Boeing 737 MAX jets in November last year, will compete with budget carriers including IndiGo, SpiceJet and GoFirst.
Domestic air travel in India has made a sharp recovery this year with airlines flying over 57 million passengers in the first half, up 238% from last year, government data showed.
Demise of Rakesh Jhunjhunwala
Days after the death of Akasa Air's principal investor Rakesh Jhunjhunwala, CEO Vinay Dube of the airline stated that the company is well-capitalized, its growth is secure, and it has the resources to place an order for additional aircraft.
"Akasa Air is a well-capitalized airline with the financial ability to induct 72 aircraft over the next five years thanks in no small part to Jhunjhunwala, for whom we will always be grateful."

According to Dube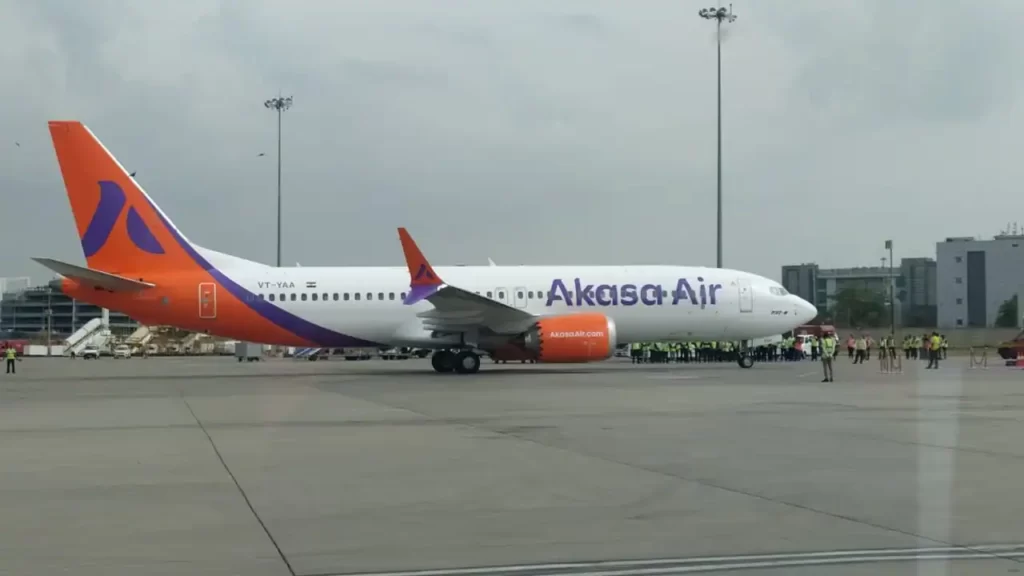 "In fact, Akasa's financial foundation is sound enough to support an aircraft order that will be substantially larger than our first within the next 18 months. To put it simply, our growth is secure", He added.
Also read:
Hawaiian Airlines Facing MRO Technician Shortage | EXCLUSIVE
Pilots Fall Asleep While Flying At 37,000 Feet, Miss Landing
Join our telegram group for latest Aviation Updates:-
Stay tuned…