The low-cost carrier SpiceJet has entered into a settlement agreement with aircraft lessor Goshawk Aviation Limited and its affiliated leasing entities, namely Wilmington Trust SP Services (Dublin) Limited, Sabarmati Aviation Leasing Limited, and Falgu Aviation Leasing Limited, in relation to two Boeing 737 MAX aircraft and one Boeing 737-800 NG aircraft.
SpiceJet signs settlement agreement
The settlement, according to the airline, will allow SpiceJet to add two additional fuel-efficient Boeing 737 MAX aircraft to its fleet.
"The parties have agreed to resolve all disagreements arising out of or connected to the leasing agreements for three aircraft. The agreement, the details of which are kept private, puts a stop to any legal actions between the parties. In accordance with this, all procedures, including those before the UK Court and Execution Proceedings before the Delhi High Court"

a Spice Jet representative
One of SpiceJet's primary lessors of MAX aircraft is Goshawk Aviation Limited. SpiceJet's successful settlements with De Havilland Aircraft of Canada Limited, Credit Suisse, Boeing, CDB Aviation, BOC Aviation, and Avolon were followed by the agreement with Goshawk.
SpiceJet settlement with AAI
With the Airports Authority of India (AAI), SpiceJet had previously reached a complete and final settlement and paid off all outstanding primary debts owed by the airport operator. With this, SpiceJet will no longer operate daily flights using "cash and carry" at AAI-run airports throughout the nation. Instead, it will switch to an advance payment system.
Domestic connectivity
SpiceJet operates to 51 domestic locations, giving the airline a domestic network that spans the whole nation. The country's major regional player and the regional connectivity pioneer, SpiceJet, helps connect the most remote regions of the nation via air.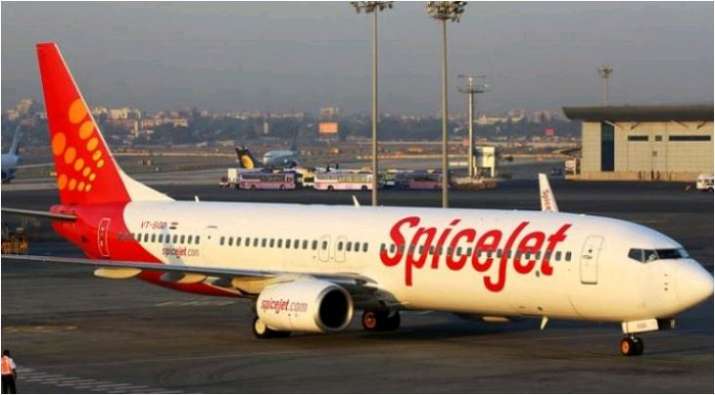 The airline's emphasis on offering direct flights to regional hubs not only guarantees improved connectivity, but it also has a ripple impact on the area's tourism and economic activity. Several UDAN destinations, including Pakyong, Jharsuguda, Kandla, Darbhanga, Kanpur, and Ajmer (Kishangarh), have been added to the nation's aviation map by SpiceJet.
Also read:
Indian charter plane lands at Karachi Airport | EXCLUSIVE
Boeing 787 windshield cracked again| Warsaw-Toronto LOT Polish flight return to Origin | Exclusive
Join our telegram group for latest Aviation Updates:-
Stay tuned…