Boeing will establish a new Boeing Research and Technology (BR&T) centre to further its relationship with Japan. With a new, enlarged cooperation agreement with Japan's Ministry of Economy, Trade, and Industry, the facility will emphasise sustainability (METI).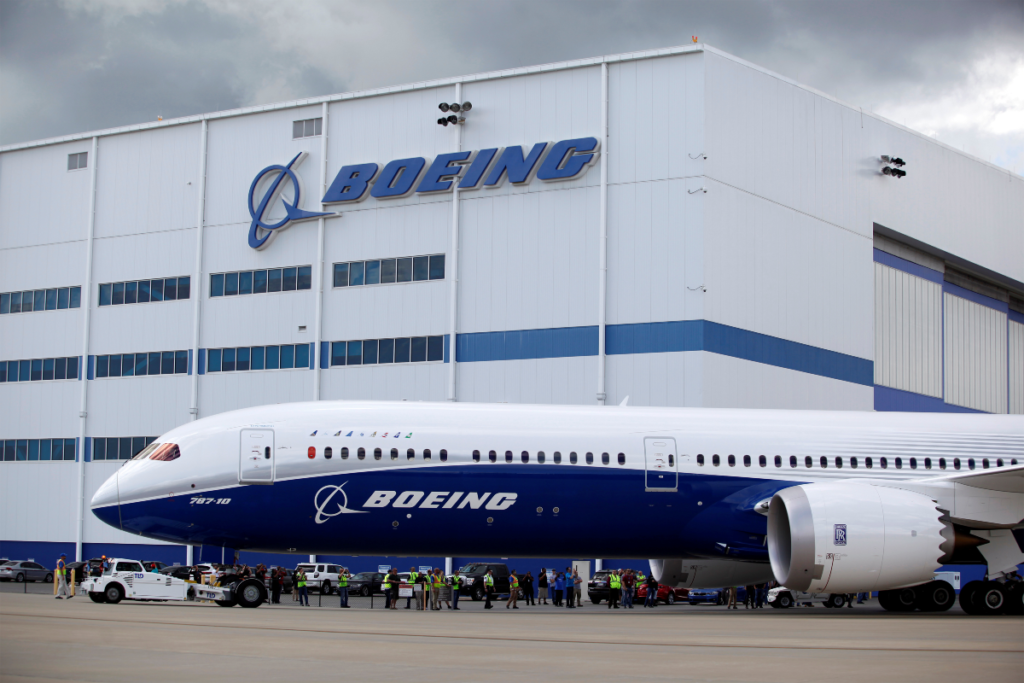 In order to promote zero-impact aviation, Boeing and METI have decided to expand the scope of their 2019 Cooperation Agreement to include a focus on sustainable aviation fuels (SAF), electric and hydrogen powertrain technologies, and future flying ideas. In addition, research is being done on batteries, composite manufacturing, and electric and hybrid-electric propulsion, which will enable new types of urban mobility.
Boeing Chief Engineer and Executive Vice President of Engineering, Test & Technology Greg Hyslop expressed his excitement over the opening of the company's newest global research and technology centre in Japan. The new centre will build on Boeing-wide initiatives in sustainable fuels and electrification and investigate the intersection of digitization, automation, and high-performance aerospace composites for greater sustainability in our upcoming products and production processes, according to a statement from METI.
Many of Boeing's major industry partners and suppliers are already based in Nagoya, which is where the BR&T – Japan Research Center will be situated. Boeing's research and development footprint in the area, which already includes centres in Australia, China, and Korea, will be further increased by the new facility.
Boeing has been accepted as the newest member of ACT FOR SKY, a voluntary organisation of 16 companies that works to commercialise, promote, and increase the use of SAF produced in Japan. Boeing is fully committed to assisting Japan's SAF industry. All Nippon Airways (ANA), Japan Airlines (JAL), JGC Holdings Corporation, and biofuel manufacturer Revo International, all Boeing clients, created the company.
Act for Sky's spokesperson Masahiro Aika remarked, "The involvement of Boeing is welcomed by ACT FOR SKY. We anticipate Boeing working in tandem with the other participants to "ACT" in support of the marketing, promotion, and growth of SAF in Japan."
Along with joining up with ANA and JAL for ACT FOR SKY, Boeing has a long history of developing groundbreaking sustainable aviation technologies, including the introduction of the ground-breaking 787 Dreamliner and the development of SAF-powered flights. In an effort to lessen the carbon footprint of aeroplanes, they signed agreements today to collaborate on research into cutting-edge sustainable technologies like electric, hybrid, hydrogen, and other new propulsion systems.
"We must continue to collaborate with capable innovators and leaders to support the aviation sector's commitment to net zero carbon emissions by 2050 if we are to guarantee the enormous societal benefits of aviation for upcoming generations. We are honoured to join ACT FOR SKY and work with other participants to exchange best practises internationally and support the expansion and demand for SAF in Japan. Additionally, we are proud to expand our collaboration with ANA and JAL on cutting-edge technologies to accomplish aviation with zero climate effect and to inaugurate the Japan Research Center."

Chris Raymond, the company's chief sustainability officer, continued
Also read:
Akasa Air Partnered with Tripadmit for Various New Experiences | Exclusive
Join our telegram group for latest Aviation Updates:-
Stay tuned…