When he had no other choice, a Cape Coral Florida pilot made an emergency landing on a four-lane highway in North Carolina. The landing was captured on video by a camera mounted on the wing.
https://www.winknews.com/2022/07/08/caught-on-camera-cape-coral-pilot-makes-emergency-landing-on-north-carolina-highway/
Florida Pilot Statement
When his engine started to fail, Cape Coral pilot Vincent Fraser was forced to land.
Every pilot practices for the worst-case scenario in the hopes that they never need to use it. Fraser handled the situation like a hero when faced with a malfunctioning engine and no nearby airport.
I'm sorry, but we need to make an emergency landing someplace on these mountains, I remarked as I apologized to my father-in-law, asking him to guide me in choosing the ideal landing spot, said Fraser.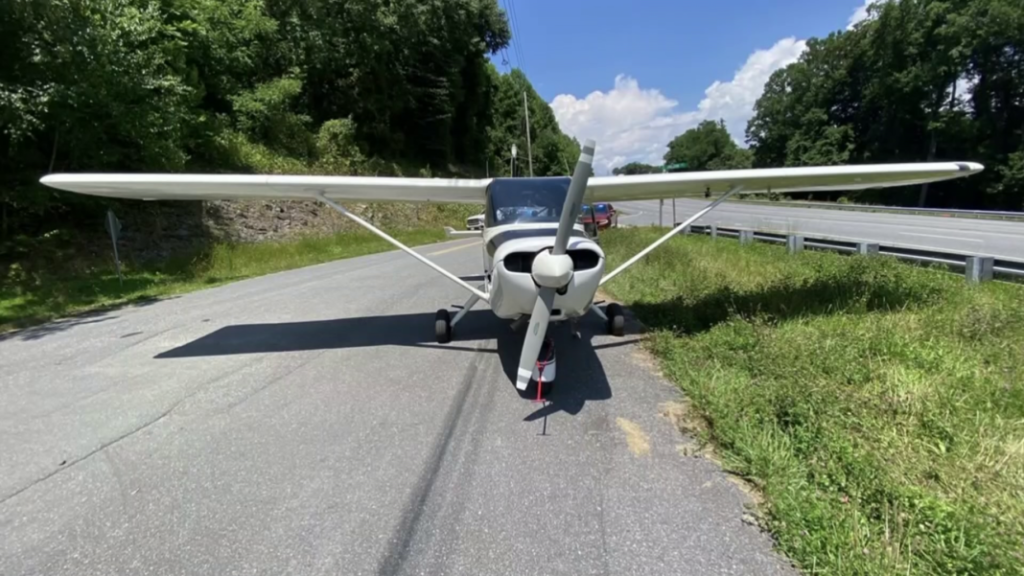 Fraser searched for a secure location to set down his single-engine 1967 Aero Commander 100 while his father-in-law sat in the seat next to him.
They came across US Route 19, which was generally level and straight but was frequently congested.
Fraser realized he needed to make a call since his engine had broken down and wouldn't restart. He gave his wife's father a kind glance and then began to land.
This was the last time I was going to speak to him, in my opinion, Fraser stated.
Fraser is an Allegiant flight attendant with around a year of solo flight experience.
Detailed Report
He was a Marine before switching to civilian life, and once a Marine, a Marine is always a Marine.
"I reverted somewhat to the mindset I had while serving in the Marine Corps. In order to preserve our lives and the lives of the people on the ground with the least amount of damage, I just had to save Jeff,"

said Fraser
Fraser claimed he is still struggling to get over the emotion over a week later. "I almost had an out-of-body experience where I wasn't sitting in the seat, I was above the aircraft, and I could see everything," the person who experienced the incident said. That ability to focus on multiple things is probably what kept me alive.
Following completion of the required modifications, the jet was able to take off utilizing runway US-19 in North Carolina on Wednesday.
Fraser stated that he will take a brief hiatus from flying, but it won't be for long.
Also read:
Rohini Bhatia, the wife of IndiGo Co-Founder Rahul Bhatia, resigns from the board
Join our telegram group
Stay tuned…