Domestic air traffic Is recovering from the Covid hit, having surpassed the pre-pandemic daily passenger figure of 4 lakh, and the aviation market is now seeing a fresh dose of competitiveness in the form of a fierce war for second place.
IndiGo, the low-cost carrier, maintains its lead with more than half of the domestic market share, while Air India, SpiceJet, and GoFirst are vying for second place.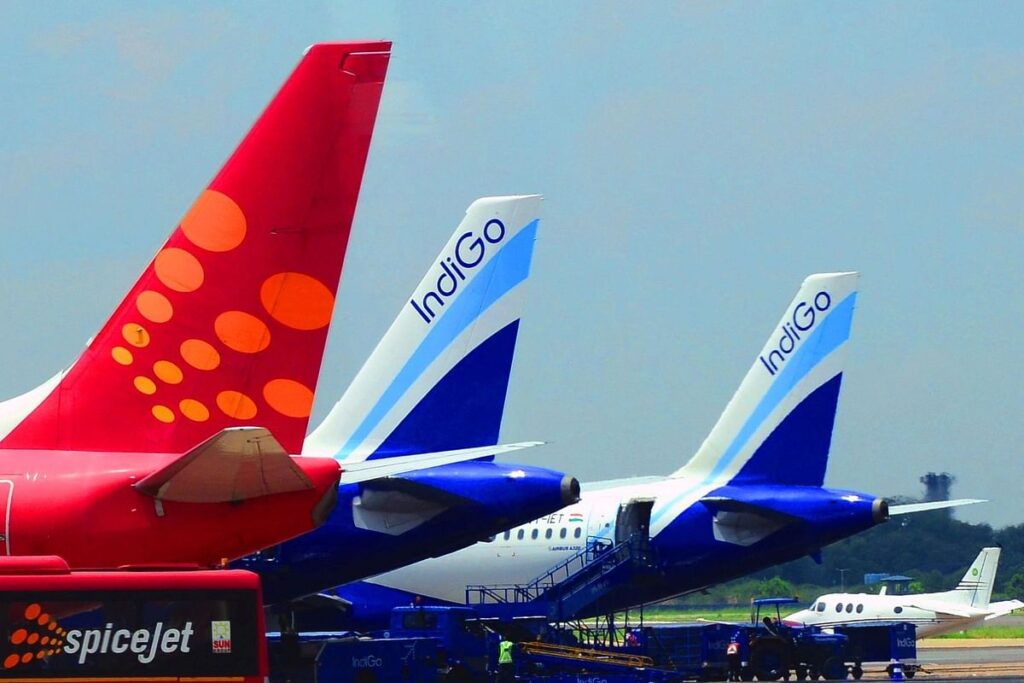 According to the Directorate General of Civil Aviation's (DGCA) monthly traffic data for March, GoFirst became the third airline this year to hold the No. 2 position in terms of passenger market share, following Air India and SpiceJet.
IndiGo had a market share of 54.8 percent in March, followed by GoFirst (9.8%), SpiceJet (9.5%), Vistara (8.9%), and Air India (8.8 per cent). 

Air India (11.1%), SpiceJet (10.7%), Vistara (9.7%), and GoFirst (9.7%) took the second and third places, respectively, in February (9.5 per cent).
SpiceJet had occupied the second spot following the grounding of Jet Airways, which had a strong claim to being the country's second largest domestic airline in terms of passengers carried, prior to the pandemic.
The race for No. 2 is anticipated to heat up, according to analysts.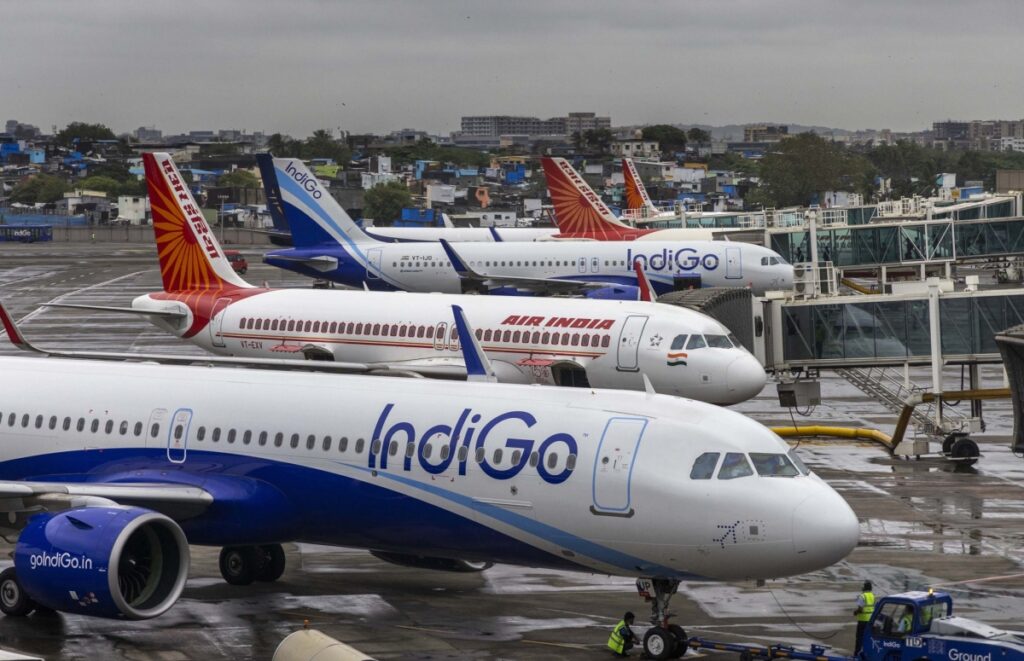 Following Tata Group's acquisition of Air India, the airline is set to embark on a fleet expansion plan. In addition, with at least one new national airline set to launch next year, the market may see increased competition.
"It has the potential to be a breakout."

If Air India can have more planes ready to fly and deploy, they will simply take over that position.

Similarly, if SpiceJet and GoFirst introduce more MAX panes, they will," Joshi added.
Vistara, a full-service airline partly owned by Tata Group, has also been receiving new narrow-body planes to add to its inventory.
The airline is tied for third place with its sister airline, AirAsia India, which is also controlled by the Tata Group.
AirAsia India had a 6.5 percent market share in March.
Stay tuned and updated with Aviationa2z.