INDIA- CAPA India Unveils FY2030 Report on Outbound Travel, Drawing from Comprehensive Market Consultation and Data Analysis
CAPA India has issued a report on India's Outbound Travel for the fiscal year 2030, leveraging extensive market consultation and data analysis. This report builds upon and updates their pioneering research conducted before the onset of the pandemic.
Triple International Departures by 2030
The study and forecasts involved in-depth research with 250 respondents, complemented by 100 detailed qualitative discussions and meticulous tourism and traffic data analysis.
The projection for international outbound departures by Indian residents signals a substantial increase, poised to grow from 17.4 million in 2019 to exceeding 50 million by 2030. Concurrently, the surge in outbound leisure travel is notable, escalating from 8.3 million to surpassing 28.0 million trips over the same period.
This growth is expected to drive a significant surge in holiday expenditure (combining air and ground expenses) from the current USD16–18 billion range to a projected USD65–75 billion. By 2030, air travel will constitute slightly over 20% of total leisure spending.
Key destinations for Indian leisure visitors, including Dubai, Thailand, Singapore, and Malaysia, primarily represent short-haul markets. However, the most coveted destinations are predominantly long-haul, with respondents expressing a strong desire to visit the US, the UK, Australia, Italy, and New Zealand. Noteworthy emerging destinations include Azerbaijan, Croatia, Egypt, Japan, Kenya, and Vietnam.
A notable shift towards longer duration holidays is evident, as 86% of respondents now indicate that their average vacation trip exceeds 4 days, compared to 45% in 2018. The most common duration falls within the 5–7 day range.
Younger travelers are increasingly seeking immersive and engaging travel experiences, favoring event-, activity-, and adventure-based itineraries over traditional relaxation.
Food and drink considerations are crucial for all traveler segments, with Gen Z and millennial travelers displaying openness to exploring new cuisines. Despite this, there remains a persistent preference for Indian or familiar food across all segments. The increased availability of Indian and vegetarian options in key destinations has notably facilitated travel ease.
India's Rapid Rise
In FY2020, Indian residents recorded an estimated 17.4 million international departures, with 8.3 million dedicated to leisure, according to Manvi Hooda, Practice Lead at CAPA India. Projecting remarkable growth, Hooda forecasts the total international departures to exceed 50 million by FY2030, positioning India as the world's fastest-growing outbound market and a highly attractive source for global destinations.
India's overall bidirectional international passenger traffic is expected to range between 140–160 million by that time. Hooda emphasized the evolving outbound market, highlighting the increasing share of discretionary leisure travel as a leading driver, set to account for over 28 million international departures.
Udit Agrawal, Team Lead at CAPA India, emphasized the anticipated surge in international travel demand, attributing it to a structural transformation in key economic and consumption drivers.
He noted that the projected increase in prosperity among higher-income households would outpace the national average, providing an additional boost to discretionary income for travel. Key drivers include expanding air capacity with more nonstop connectivity, liberalized visa requirements, increased marketing investments by foreign tourist boards targeting Indian travelers, and the growing influence of media and social media on the aspirations of Indian consumers, particularly the younger demographics.
While historical limitations on international travel to/from India were largely attributed to structural issues, including limited air connectivity, a liberal market correction unfolded from FY2004.
This shift saw a strategic convergence of elements, including orders for widebodies by several Indian carriers, permission for select private Indian airlines to launch overseas routes, nearly threefold increases in bilateral entitlements for foreign carriers from key markets, and an extensive airport privatization and modernization program.
Consequently, international traffic witnessed a notable increase, growing at a CAGR of 15.0% in the five years to FY2008, compared to 3.0% in the preceding five years.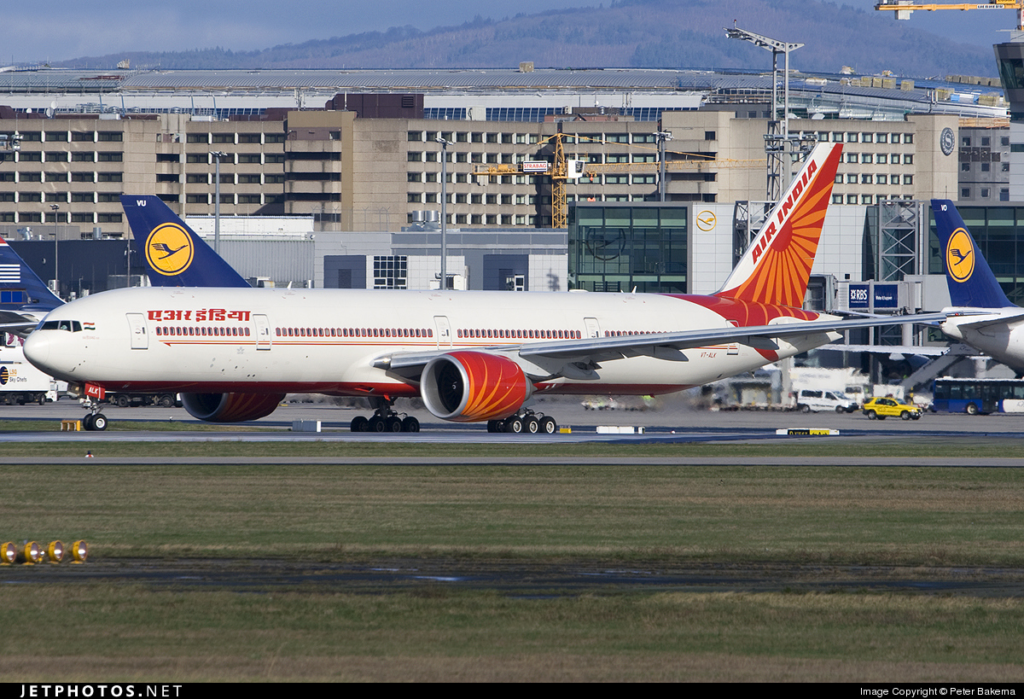 India's International Aviation Market
However, the period from FY2010 witnessed a series of events leading to a shift in conditions, marking a virtual halt to bilateral liberalization for foreign carriers. Financial losses in the domestic market also hindered the expansion efforts of Indian carriers in the international arena.
Despite a nearly doubled GDP and a threefold increase in per capita GDP during this decade, international traffic experienced a relatively modest Compound Annual Growth Rate (CAGR) of 6.8%.
The state of the international market in FY2020 reflected a missed opportunity. Tanuj Kapta, Team Lead at CAPA India, highlighted that while international traffic in FY2000 surpassed domestic volumes, it was less than half two decades later.
Indian carriers collectively operated a widebody fleet of just under 50 aircraft, significantly smaller than the fleet of over 250 aircraft in Dubai alone. Consequently, 75–90% of passengers on long- and ultra-long-haul routes had to opt for indirect flights.
CAPA India envisions a resurgence of favorable conditions similar to those observed in FY2003–FY2008. This time, the airline industry is more robust, and the economy is significantly larger. Indian carriers boast strong balance sheets and a strategic commitment to developing world-class airlines.
With the gradual receipt of around 1,500 aircraft from their substantial combined order, Indian carriers are projected to deploy an additional 325–350 aircraft on international routes over the next 5–7 years. This development will give Indian consumers the unprecedented choice of world-class Full-Service Carriers (FSCs), Low-Cost Carriers (LCCs), and leading global carriers.
Stay tuned with us. Further, follow us on social media for the latest updates.
Also Read: US Airlines, Including American, United, Delta, and Southwest, want you to Dress Properly – Aviation A2Z
Join us on Telegram Group for the Latest Aviation Updates. Subsequently, follow us on Google News.