Theo Panagiotoulias, CEO of the Star Alliance, says that India is a key aviation market for growth with a variety of potential and that Air India is actively transforming its operations.
The 26 airlines from 26 different countries make up the Star Alliance. This global alliance has been in operation for more than 25 years. Further, it includes Air India (AI), Lufthansa (LH), Singapore Airlines (SQ), South African Airlines (SA), etc, as its members.
Panagiotoulias, a long-time alliance member, seemed optimistic about the revival of Air India. Subsequently, he claimed that the airline is on a "very strong mission" and has started a significant reorganization of its operations.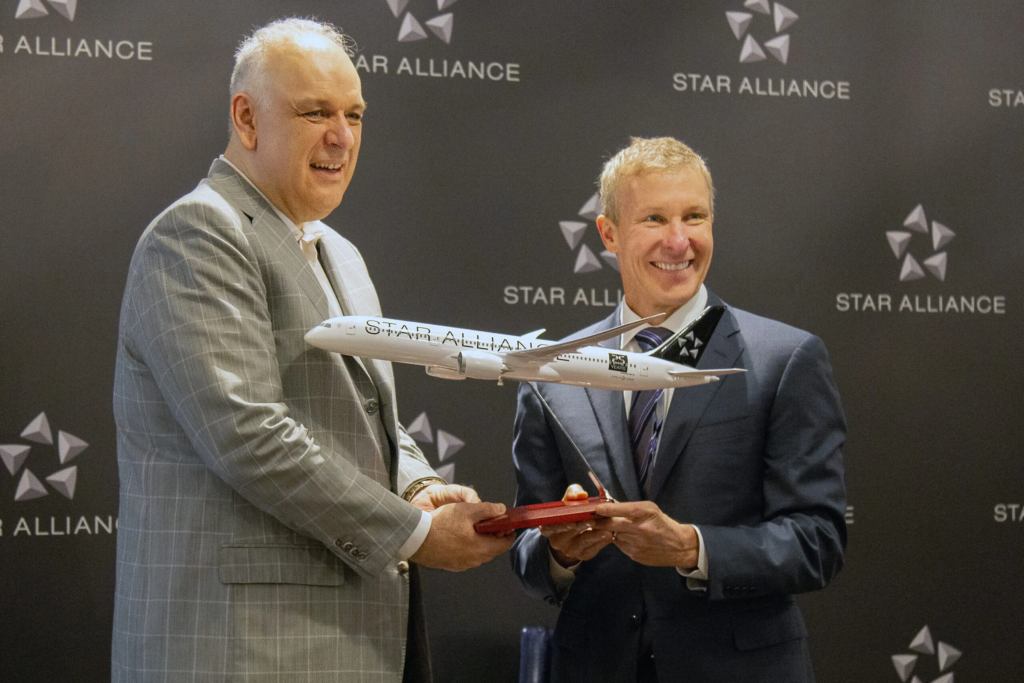 Star Alliance CEO Remark
In an interview with PTI this week, he stated, "India is a critical growth market and offers all kinds of opportunities." He added that having Air India as a member of the alliance is a crucial piece of the global network's puzzle.
His remarks are made because the Air India group has been strengthening its operations through several initiatives. Further, including a historic order for 470 planes placed in February of this year and an expansion of services.
India is also one of the aviation sectors with the greatest growth rates in the world. Despite being badly hit by the coronavirus pandemic, domestic air passenger traffic has recovered significantly. Additionally, initiatives are being made to turn the nation into an international hub.
Panagiotoulias said that a global recovery has occurred following the pandemic, albeit at differing rates. "North America and Europe have recovered much more quickly than the Asia Pacific region."
The head of Star Alliance said in the affirmative when asked if premium travel is increasing in response to the epidemic.
Premium travel has become more prevalent, particularly leisure premium rather than corporate premium. Subsequently, he stated that "Many individuals want to spend money on private experiences in a deluxe cabin."
Tons of Experience
Panagiotoulias responded that its current 26 members fully cover it when asked if the alliance is looking for new members.
Panagiotoulias, who recently joined Star Alliance from Hawaiian Airlines, has more than 25 years of experience working internationally in the airline and aviation industries.
Twenty-six airlines are currently a part of the Star Alliance, which was established in 1997 by five airlines from the Americas, Europe, and Asia. The participants gather at more than 50 global hubs to provide seamless connections across an industry-leading global network.
According to the alliance's website, it has offices in Frankfurt and Singapore. It coordinates the alliance's initiatives and activities, including cooperative business lounge projects, frequent flyer integration, digital infrastructure, and airport co-location.
Stay tuned with us. Further, follow us on social media for the latest updates.
Also, read FIRST LOOK: Air India Airlines New Possible Branding, Livery, Logo and More | Exclusive – Aviation A2Z
Join us on Telegram Group for the Latest Aviation Updates. Subsequently, follow us on Google News.