DUBAI- As the Dubai Airshow concludes, the task at hand is to assess the orders and address the crucial question: Airbus or Boeing? Who won the show?
Although Boeing secured almost three times the number of orders compared to Airbus, with 295 and 86, respectively, the answer may not be as simple as it appears.
Boeing and Airbus at Dubai Airshow
This biannual event seems to mark a pivotal moment for the U.S. aircraft manufacturer Boeing. After challenges with the grounding of its 737 MAX program, production issues with the 787 Dreamliner, and supply-chain disruptions, there was a period where airlines appeared to lose confidence in Boeing.
Airbus in Europe is not immune to challenges. While its A320neo and A220 family aircraft have gained popularity, with the A320 surpassing the 737 in orders in 2019, despite entering the market two decades after Boeing's narrowbody, supply-chain issues and production delays have constrained A320neo delivery slots until 2029. This poses a significant setback for operators seeking to enhance their short-term capacity.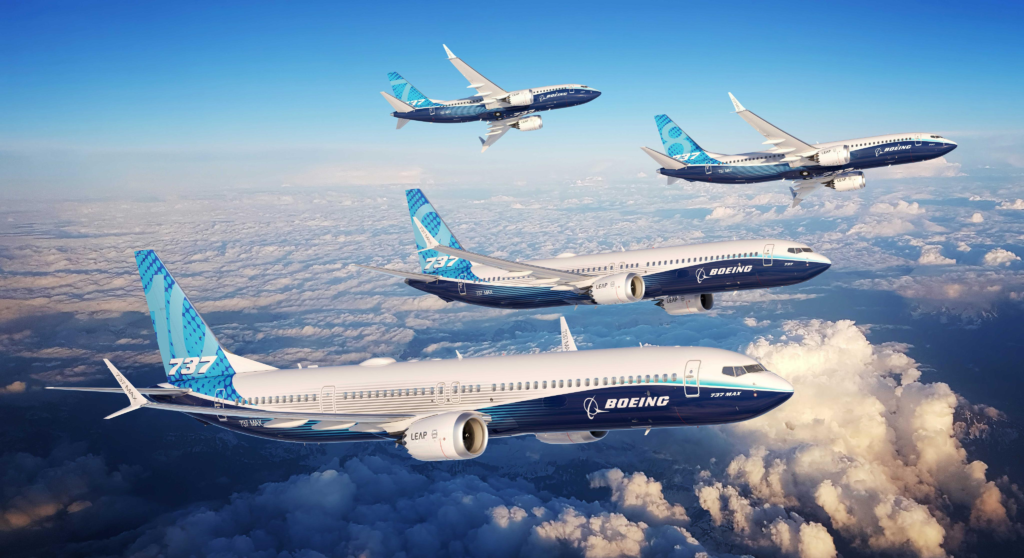 Narrowbody Planes Orders
The delays in Airbus' production and the grounding of Pratt & Whitney GTF engines are evidently impacting its sales in the narrowbody category.
Notably, during the Dubai Airshow, no orders were placed for any A320neo family aircraft, including the usually well-received A321XLR.
In contrast, Boeing secured a crucial narrowbody order from Ethiopian Airlines (ET) for 21 Boeing 737 MAX aircraft. The airline, which symbolized the challenges faced by the 737 MAX following the Flight 302 crash in March 2019, expressed renewed confidence in Boeing and the 737 MAX program.
CEO Mesfin Tasew, in a statement to Bloomberg, affirmed that Boeing had addressed the issues with the Maneuvering Characteristics Augmentation System (MCAS), identified as the cause of the crashes involving Ethiopian Airlines Flight 302 and Lion Air Flight 610.
The decision to opt for Boeing's 737 MAX was a notable setback for Airbus, especially as Tasew revealed that Ethiopian Airlines had considered Airbus' A220 to replace its turboprop fleet.
However, the airline would not commit to an order until the concerns with the Pratt & Whitney PW1500G turbofan engines were resolved.
Airbus' Reputation is Intact
Not all airlines share the same sentiment; Latvian flag carrier airBaltic has acquired an additional 30 A220-300s, with an additional 20 options. This revised order positions airBaltic to become the largest A220 operator in Europe, aiming to expand its fleet to 100 aircraft by 2030.
In contrast to Tasew, CEO Martin Gauss presented an alternative perspective, stating to journalists at the airshow,
"Let us say the engine is maturing, and we wouldn't have placed an order if we didn't have full trust in the aircraft with the engine."
Other customers for the 737 MAX include Turkish-German SunExpress, which confirmed a firm order for 28 MAX 8s and 17 MAX 10s, along with options for up to 45 more. Additionally, Kazakh flag carrier SCAT Airlines secured seven MAX 8s.
While not a direct order, the 737 MAX also received significant support from EgyptAir, which entered a 12-year lease with American aircraft lessors Air Lease Corporation (ALC) for 18 aircraft of this type.
This move is part of EgyptAir's initiative to modernize its aging short and medium-haul fleet, with deliveries scheduled between 2025 and 2026, operating alongside its existing A320neo aircraft.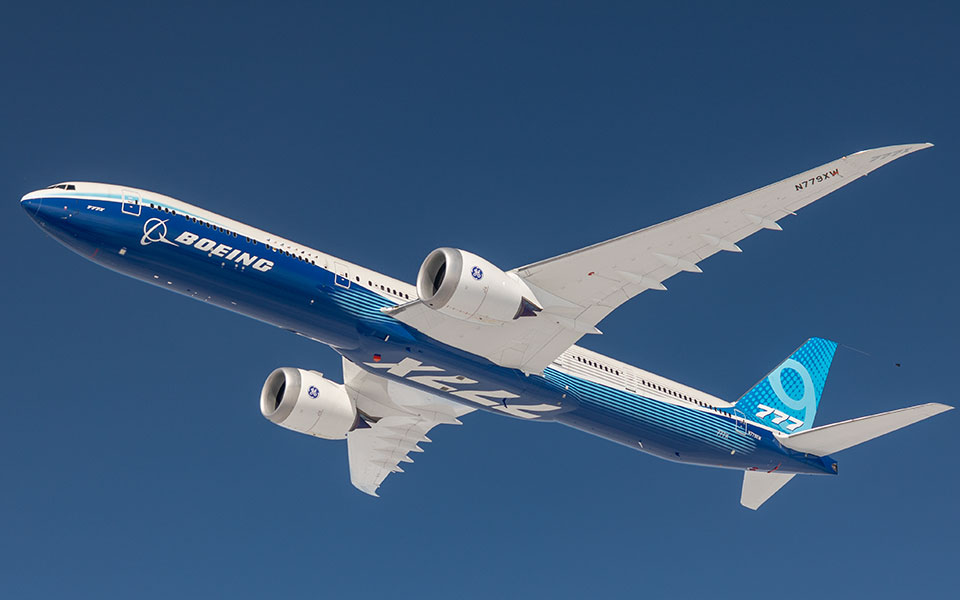 777X: Record Order
Despite predictions of the decline of high-capacity jets, Boeing's 747 successor, the yet-to-launch 777X, has defied that narrative, emerging as a highlight of the Dubai Airshow.
Based in Dubai, Emirates placed an order for 90 of these aircraft, increasing its total order to 205, despite Boeing facing a backlog of nearly seven years. Emirates anticipates receiving its first 777X in 2025, aligning with Boeing's current production targets.
Emirates' agreement with Boeing also encompasses a distinctive Maintenance, Repair, and Overhaul (MRO) contract, enabling the U.S. aircraft manufacturer to supply augmented and virtual reality-capable drones for Emirates' 777 maintenance program.
In a statement released by the airline, Emirates (EK) clarified the rationale behind this additional MRO collaboration, emphasizing the potential for these technologies to enhance aircraft inspections, reduce the risk of human error, and significantly minimize downtime, optimizing fleet availability and performance.
The introduction of the 777X is not expected to affect A380 operations for Emirates. Although the A380 is no longer in production, Emirates has affirmed that it has no intentions of retiring its A380 fleet before the 2040s.
Despite challenges in finding a place in other airline fleets, Emirates values the A380 for its unparalleled comfort and capacity to transport over 600 passengers to its Dubai International Airport (DXB) hub.
In a separate development, Airbus disclosed on Wednesday that it secured over $1.5 billion in Maintenance, Repair, and Overhaul (MRO) contracts to ensure the reliability and operational longevity of its A380 fleet.
Contracts involving Pratt & Whitney, Lufthansa Technik, Collins Aerospace, and Safran include a $1.2 million seating overhaul across a substantial portion of its widebody fleet.
Airbus also confirmed that an additional 60 A380s will undergo retrofitting with the Airbus Airspace Link HBCplus satellite connectivity solution during their overhaul.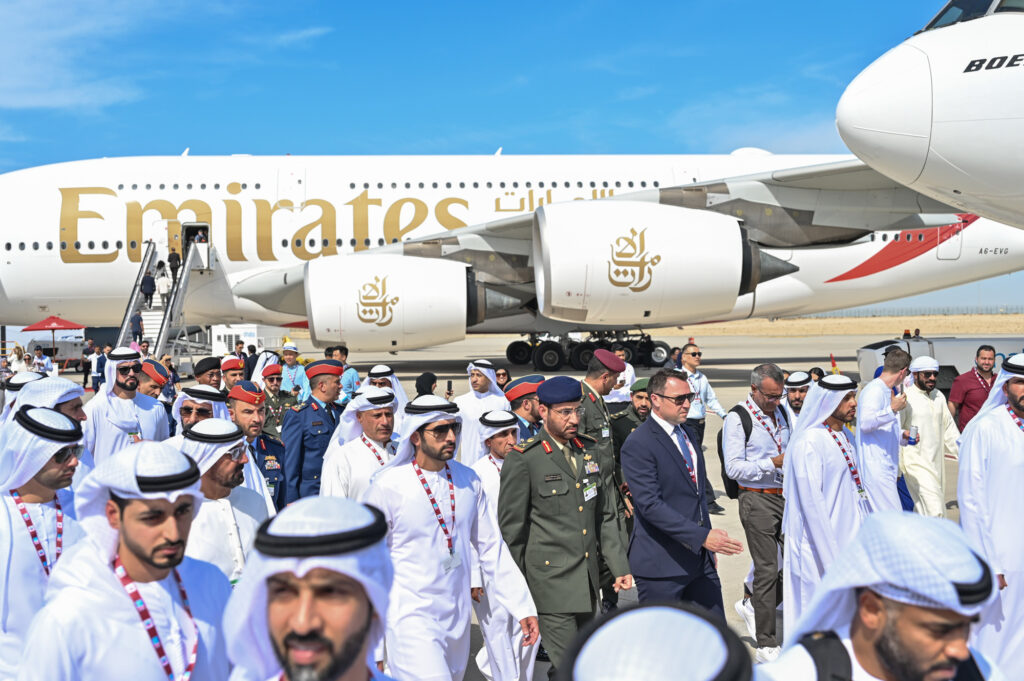 Closing Notes
Despite facing production challenges, the allure surrounding Boeing's 787 Dreamliner program has not diminished, as evidenced by continued interest from various operators.
Flydubai, the sister airline of Emirates, is poised to transition from being exclusively a narrowbody operator by placing an order for 30 787-9 aircraft in an $11 billion deal.
Additional smaller orders came from Ethiopian Airlines for 15, Royal Jordanian for six, and Royal Air Maroc for two. Emirates also adjusted its existing order, augmenting it by five aircraft, bringing the total to 35.
In contrast, Airbus encountered challenges securing orders for its A330neo program, similar to the A320neo. Despite the prior generation being one of the most popular widebody aircraft, Airbus struggled against Boeing's 787 in the slightly larger middle-of-the-market segment. Orders for the smaller A330-800 stand at 12.
On a positive note, Airbus bolstered its A350-900 backlog with deals from EgyptAir for ten, Ethiopian Airlines for 11, and Emirates for 15.
Airbus initially anticipated a more substantial order, likely including the A350-1000; however, concerns about the reliability of its Rolls-Royce XWB-97 engine seem to have dissuaded potential buyers.
Emirates discreetly announced its last-minute order on Thursday after several days of negotiations, opting not to hold a signing ceremony. This decision may have been influenced by Emirates CEO Tim Clark's earlier remarks about the XWB-97's limited suitability for the airline's operations.
Clark hinted that Emirates might reconsider the aircraft if modifications were made, stating to journalists,
"If the engine did what we wanted it to do and Rolls-Royce knows what we want it to do, and so does Airbus, then we would re-enter [the Airbus A350-1000] into the assessment for our fleet."
Stay tuned with us. Further, follow us on social media for the latest updates.
Also Read: US Airlines, Including American, United, Delta, and Southwest, want you to Dress Properly – Aviation A2Z
Join us on Telegram Group for the Latest Aviation Updates. Subsequently, follow us on Google News.