MUNICH- Yet another Lufthansa (LH) double-decker Airbus A380 has left storage in Spain and is making its way back to the German carrier. On Wednesday, November 15th, D-AIMH took a flight for its journey home.
This aircraft, inactive since September 2021, has been under the care of Tarmac Aerosave, an aircraft storage facility situated at Teruel Airport (TEV) in the Teruel Province in Eastern Spain, for nearly two years.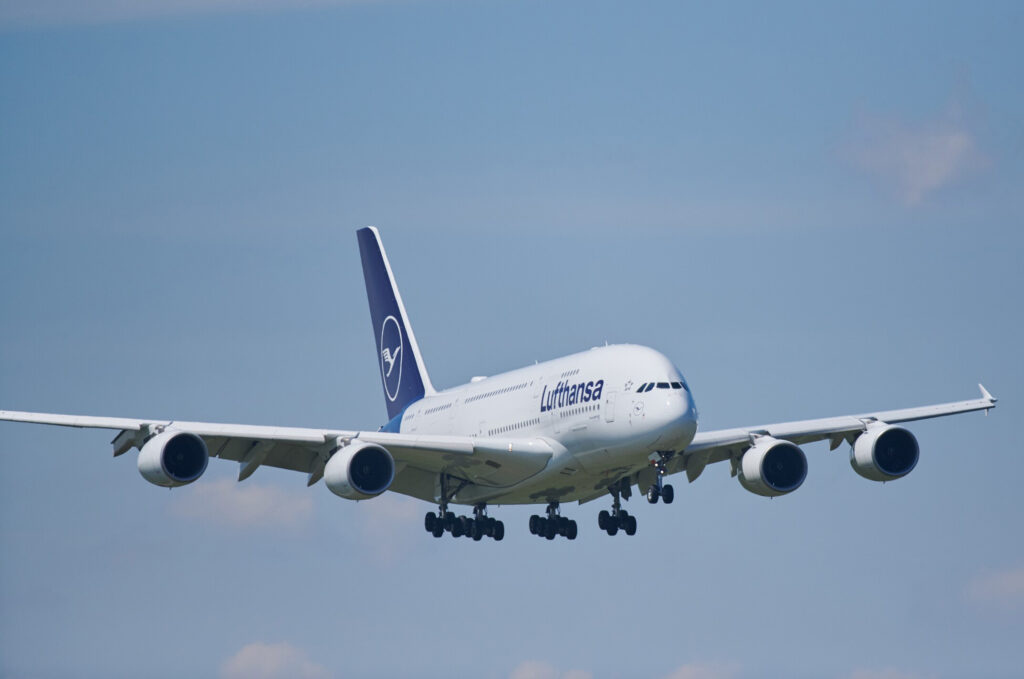 Lufthansa Revives Airbus A380
Taking off on Wednesday, November 15th, from Plataforma Aeroportuaria-Teruel, commonly known as Teruel Airport, the aircraft was initially anticipated to head for Germany by noon. However, it commenced its pushback at 13:08, a bit later than the scheduled noon departure.
The journey, spanning two hours and 15 minutes toward Frankfurt, unfolded smoothly. The flight path took it over the South of France, Monaco, Milan, east of Zurich, into German airspace, passing over Stuttgart and executing a sharp left turn before descending into Frankfurt, concluding with a westward landing.
Throughout most of the journey, the aircraft maintained an altitude of 40,000ft. Despite the delayed departure from Teruel, the aircraft landed at the Lufthansa hub at 15:24, slightly less than an hour behind its initially scheduled arrival time of 14:36, as per Flightradar data.
Lufthansa currently operates four superjumbos: D-AIMK, D-AIML, D-AIMM, and D-AIMN. The return of D-AIMH marks the fifth reintegration into the carrier's fleet, all slated to be based at Munich Franz Josef Strauss Airport (MUC) to support a robust summer schedule.
This decision was conveyed by a Lufthansa spokesperson to Simple Flying in June, stating, "In an internal meeting, Carsten Spohr confirmed that Lufthansa will station 4-5 Airbus A380 in Munich as of summer 2023."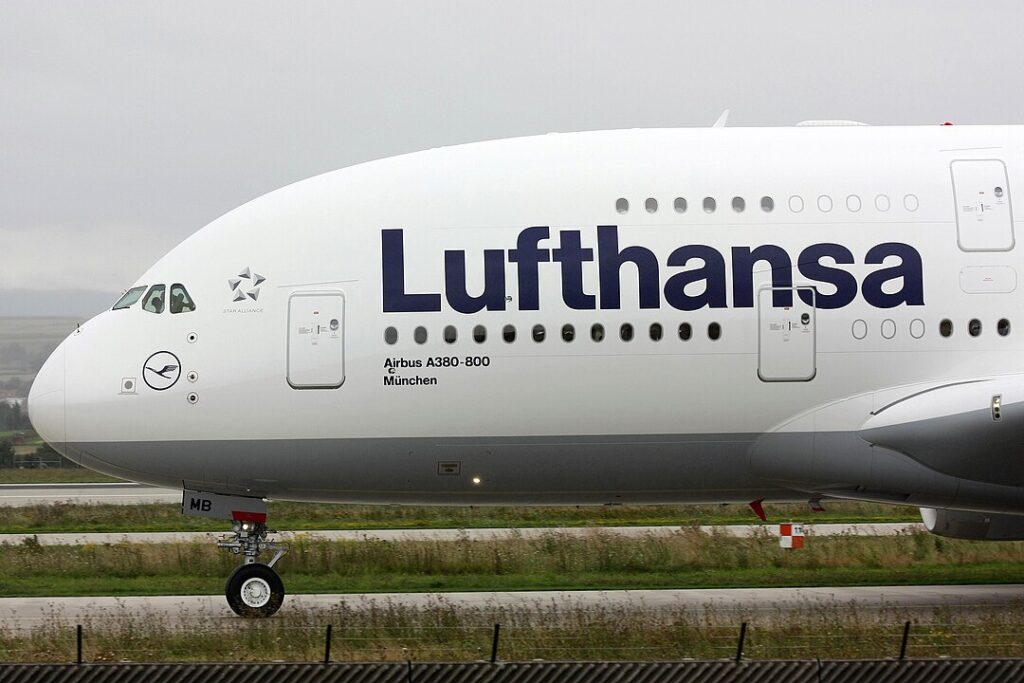 Return to Service
D-AIMH was transported to Plataforma Aeroportuaria-Teruel (PLATA), Teruel Airport (TEV), on September 14th, 2021. A little over two years ago, the aircraft underwent storage under LH9921.
It departed at 09:30, 30 minutes later than the expected time of 09:00, and reached Spain at 11:30, adhering to its scheduled arrival time.
With the registration D-AIMH and serial number 70, the aircraft conducted its inaugural test flight over a decade ago, on December 9th, 2010. Subsequently, it was delivered to Lufthansa seven months later, precisely on July 7th, 2011.
Named 'New York,' the aircraft boasts eight first-class seats, 78 in business class, 52 in Lufthansa's popular premium economy class, and 371 in economy. Four Rolls-Royce Trent 970 engines power the A380.
Throughout the northern hemisphere summer, Munich witnessed the A380 operating flights to Boston, New York, and Los Angeles. However, as the winter season approaches, Lufthansa has made adjustments to its schedule, planning to deploy the A380 to New York, Los Angeles, and now Bangkok.
The resumption of double-decker flights to Bangkok commenced on October 28th. The upgrade from the A350-900 to the A380 on routes to Thailand signifies the reintroduction of Lufthansa A380 flights to the Asia-Pacific region.
Stay tuned with us. Further, follow us on social media for the latest updates.
Also Read: US Airlines, Including American, United, Delta, and Southwest, want you to Dress Properly – Aviation A2Z
Join us on Telegram Group for the Latest Aviation Updates. Subsequently, follow us on Google News.