DUBAI- American Plane maker Boeing predicts that 45% of aircraft deliveries to Middle Eastern carriers will consist of widebody planes over the next two decades. This projection is the highest percentage among the ten global regions highlighted in Boeing's Commercial Market Outlook (CMO) forecast.
Additionally, the CMO anticipates a substantial increase in the region's dedicated freighter fleet, expected to surpass 180 jets by 2042. The CMO serves as Boeing's annual long-term forecast for commercial aeroplanes and services demand.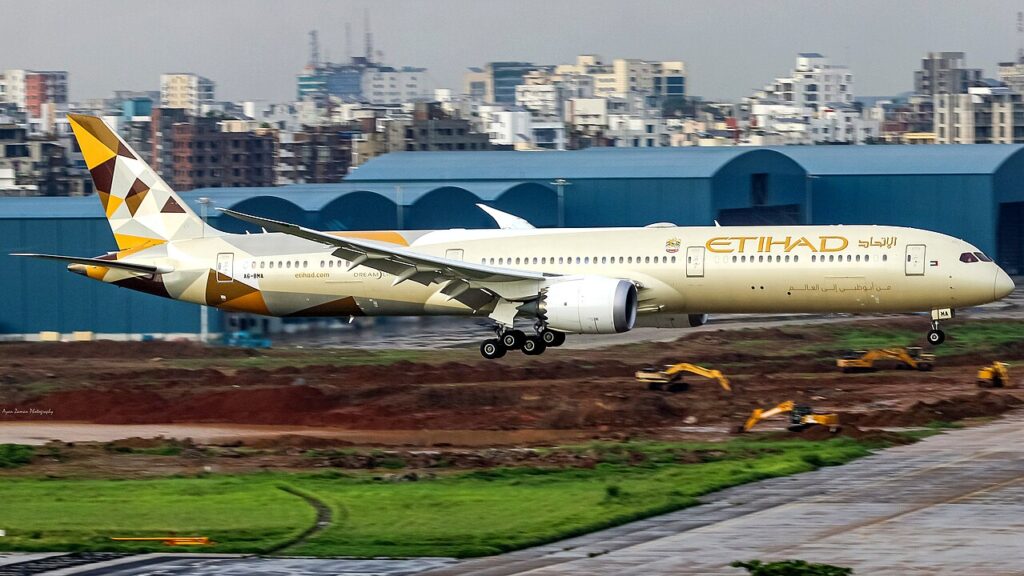 International air transit hub
Darren Hulst, Boeing's Vice President of Commercial Marketing, highlighted airlines' escalating influence and expansion in the Middle East, culminating in the region's evolution into a pivotal international air transit centre.
The surge in air travel and cargo demand stems from substantial economic growth and national developmental strategies. With the region's airlines seeking agile and effective fleet solutions, Boeing stands poised to cater to these market needs."
The Commercial Market Outlook (CMO) foresees the delivery of 3,025 new commercial aeroplanes in the Middle East by 2042, with 1,350 being widebodies.
Given the rise of hubs facilitating efficient connectivity between major population centres in Asia, Africa, and Europe, numerous airlines in the region will necessitate a higher proportion of widebody aircraft to accommodate increased passenger volumes.
Delivery of 3,025 New Aircraft
The Commercial Market Outlook (CMO) predicts the delivery of 3,025 new commercial aeroplanes in the Middle East by 2042, encompassing 1,350 wide bodies.
With numerous airlines operating between major population centres in Asia, Africa, and Europe via burgeoning hubs that ensure efficient connections, a greater proportion of widebody aircraft becomes essential to accommodate the burgeoning passenger numbers.
Furthermore, the Middle East's single-aisle fleet is set to more than double, propelled by the development and expansion of (LCC) and short-haul networks. Projections indicate that by 2042, nearly half of the region's aircraft will be single-aisle jets.
Key highlights from the 2023 CMO for the Middle East up to 2042 comprise:
Two-thirds of the new deliveries will support air traffic and cargo expansion, while one-third will replace older aircraft with more fuel-efficient models.
The fleet is anticipated to surge 2.4 times to 3,360 aeroplanes, with 48% (1,610) as single-aisle and 45% (1,520) as widebodies.
The expansion of the commercial fleet is expected to spur demand for $335 billion in aviation services, encompassing maintenance, repair, training, and spare parts.
Commercial airplane deliveries to the Middle East (2023-2042) breakdown as follows:
Regional Jet: 35
Single Aisle: 1,570
Widebody: 1,350
Freighter: 70
Additionally, recent regional orders and deliveries have contributed to this growth.
Stay tuned with us. Further, follow us on social media for the latest updates.
Also Read: US Airlines, Including American, United, Delta, and Southwest, want you to Dress Properly – Aviation A2Z
Join us on Telegram Group for the Latest Aviation Updates. Subsequently, follow us on Google News.