ISTANBUL- Turkish Airlines (TK) has finalized agreements to lease an additional 20 narrowbody and one widebody aircraft, a strategic move to ensure the necessary capacity for its imminent growth plans.
The Star Alliance carrier has been actively pursuing an order for 400 narrowbodies and 200 widebodies, with the overarching goal of doubling its current fleet to surpass 800 aircraft within the next decade.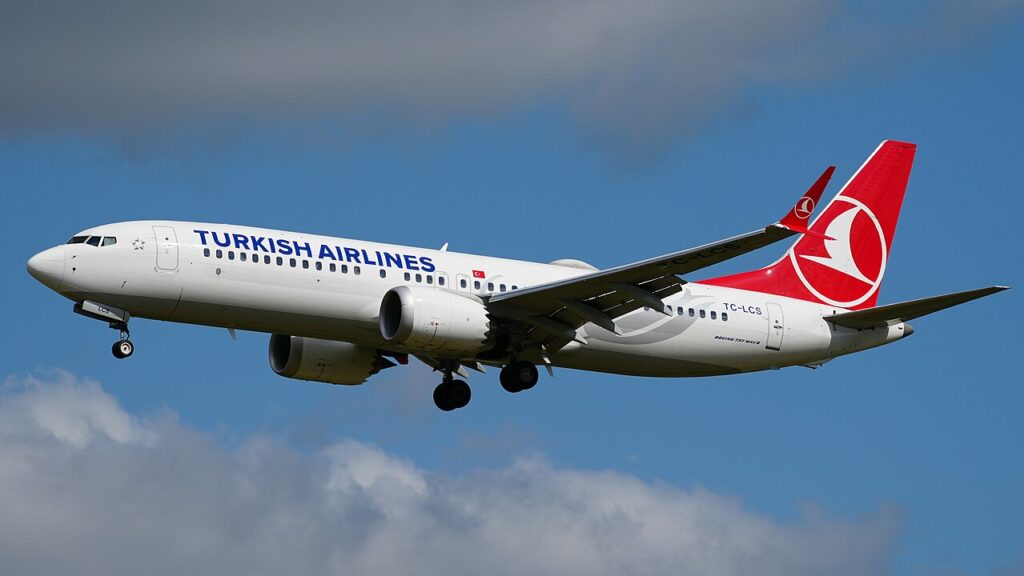 Navigating Delays
Originally aiming to finalize a major deal this summer, Turkish Airlines faced complications due to challenges securing delivery slots from Airbus and Boeing and ongoing engine supply issues.
Faced with these hurdles, the airline has opted to enter the lessor market to meet its growth targets while concurrently navigating negotiations for the broader order.
In a recent development, the Istanbul-based carrier entered an agreement last month to lease 25 Boeing 737 Max 8s and three Boeing 787-9s from lessor AerCap, with deliveries scheduled from next year through 2026.
Further commitments have now been revealed, with the airline securing 20 additional narrowbodies set for delivery between the fourth quarter of 2024 and the first quarter of 2026.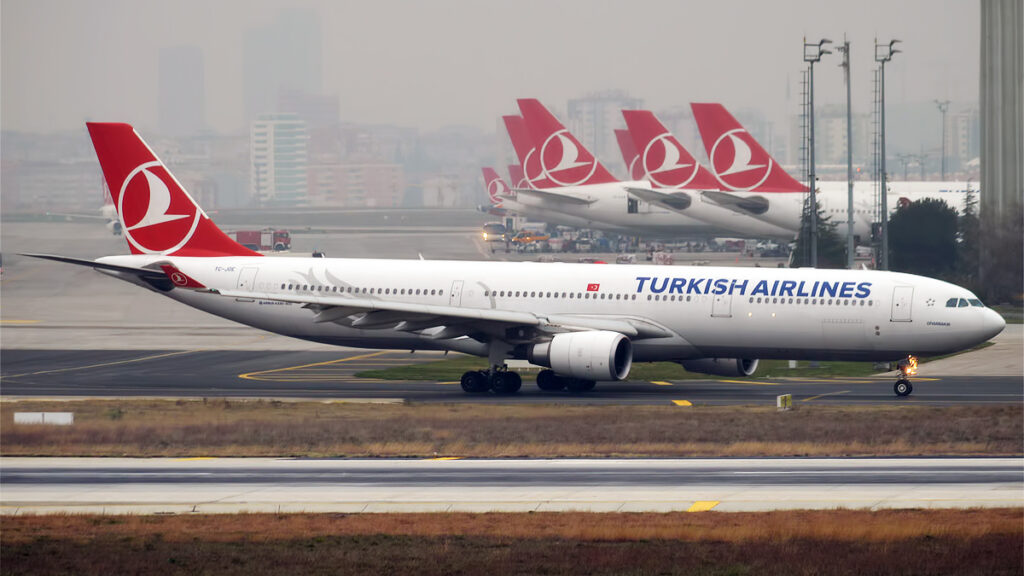 Turkish Airlines Expands Fleet
Turkish Airlines has secured 10 narrowbodies from DAE Capital, with deliveries spanning the fourth quarter of the following year and the first quarter of 2025.
Additionally, the airline will acquire four narrowbodies from Jackson Square Aviation in the first quarter of 2025 and six from CDB Aviation Lease Finance, to be delivered from the first quarter of 2025 to the first quarter of 2026.
While Turkish Airlines operates current and next-generation narrowbodies from Airbus and Boeing, the specific models have not been disclosed.
Furthermore, the airline is set to lease an additional widebody from CDB, with delivery scheduled for the second quarter of next year.
As part of its fleet plan, Turkish Airlines, concluding this year with a fleet of approximately 440 aircraft, anticipates the addition of around 40 aircraft in 2024 and between 40 and 50 in 2025.
Stay tuned with us. Further, follow us on social media for the latest updates.
Also Read: US Airlines, Including American, United, Delta, and Southwest, want you to Dress Properly – Aviation A2Z
Join us on Telegram Group for the Latest Aviation Updates. Subsequently, follow us on Google News.