DALLAS- The Southwest Airlines Pilots Association (SWAPA) is initiating the initial phase of a potential strike by establishing a Regional Strike Center in Dallas, Texas.
Anticipating the conclusion of federal mediation by the National Mediation Board, SWAPA is launching the Center to provide a local hub for pilot volunteers to observe and track the activities of pilots and aircraft in the event of a strike.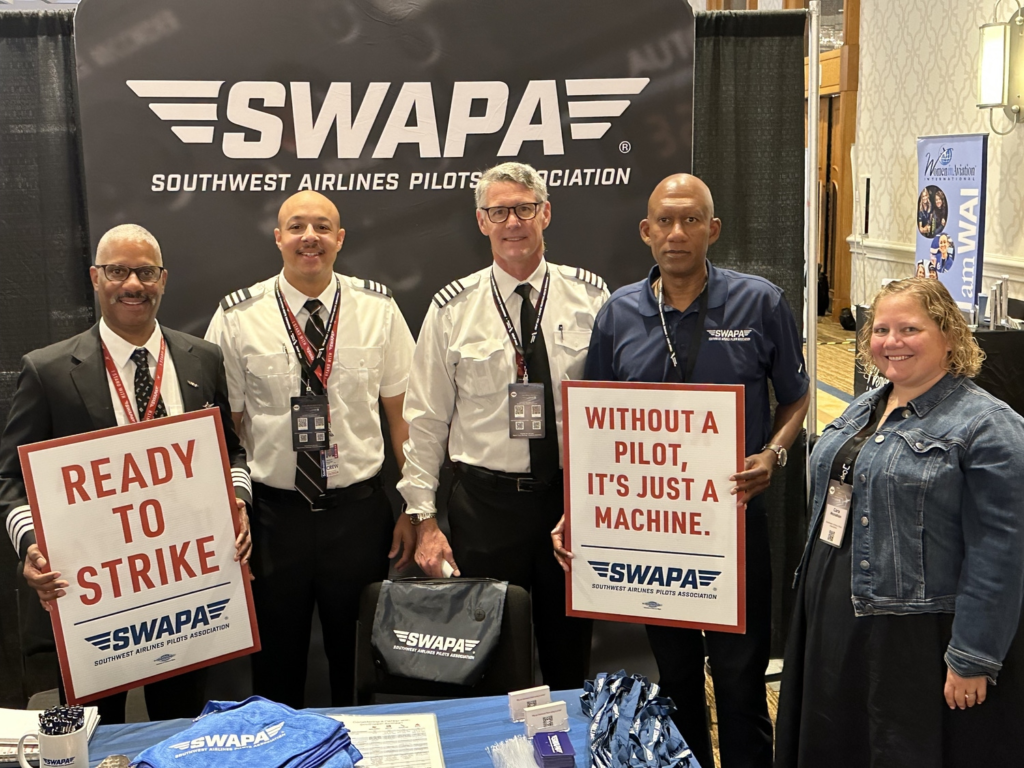 Southwest Pilots Strike Center
This marks the first instance in Southwest Airlines' history where a workgroup has advanced this far in the strike preparation process. SWAPA is unveiling the strike headquarters to demonstrate its operational preparedness and capability.
"The initiation of the Regional Strike Centers stems from our pilots' clear indication that they are prepared to see the Railway Labor Act (RLA) process through to its conclusion. While none of us desires a strike, we are gearing up for that possibility because Southwest has not demonstrated a willingness to invest the necessary time, effort, and resources to enhance the experience for both us and our customers," stated SWAPA President Captain Casey Murray.
"As our negotiations persist, and with the holiday travel season approaching, we must be ready for a potential strike, and that's precisely what we are accomplishing with the establishment of these Centers."
SWAPA initiated federal mediation in September 2022 and has been engaging with mediators and Southwest Airlines on a weekly basis for several months without significant progress on their contract.
"It's regrettable that we find ourselves in this situation, but Southwest Airlines must acknowledge the value of its employees and return to prioritizing their well-being, as this is crucial for ensuring exceptional customer service," remarked Murray.
"These Centers represent another step in the process and serve as a tangible demonstration of the extent to which our pilots are willing to go to ensure that Southwest Airlines corrects its course."
Stay tuned with us. Further, follow us on social media for the latest updates.
Also Read: US Airlines, Including American, United, Delta, and Southwest, want you to Dress Properly – Aviation A2Z
Join us on Telegram Group for the Latest Aviation Updates. Subsequently, follow us on Google News.