AMSTERDAM- KLM Royal Dutch Airline (KL) may potentially lose more than a thousand flights to the United States of America (USA) due to the Dutch government's intentions to reduce Schiphol's capacity, as indicated by sources within the Dutch airline to De Telegraaf.
The reduction in flight movements has already led to American carriers losing 1,135 slots at Amsterdam Schiphol (AMS). If KLM experiences a similar loss of slots at American airports, it will account for 22% of the total flights operated by the Dutch airline, insiders revealed to the newspaper.
KLM to Lose USA Flights
The Netherlands currently maintains an open-skies aviation agreement with the U.S., ensuring unrestricted access to each other's aviation markets.
While a legal process against the downsizing plans is underway in the European Commission, Minister Mark Harbers of Infrastructure has opted not to await the ruling and is proceeding with the reduction of flight movements at Schiphol Airport from 500,000 to 460,000 in April, followed by a further reduction to 452,500 the following winter.
The U.S. Ministry of Transport views this move as a violation of the established treaty.
The Dutch Ministry of Infrastructure has affirmed to Telegraaf that 1,135 slots are under consideration.
"Only 339 of those American slots have historical rights. JetBlue (B6) is among the airlines that may not have access next summer," stated a spokesperson for the Ministry to the newspaper.
Sources cited by the newspaper reveal that KLM is currently engaged in tense discussions with the Ministry. Although it remains unclear how many slots KLM might lose, the Dutch airline anticipates a reciprocal response from the United States, with an expectation that American Airlines could forfeit an equivalent number of slots at Schiphol.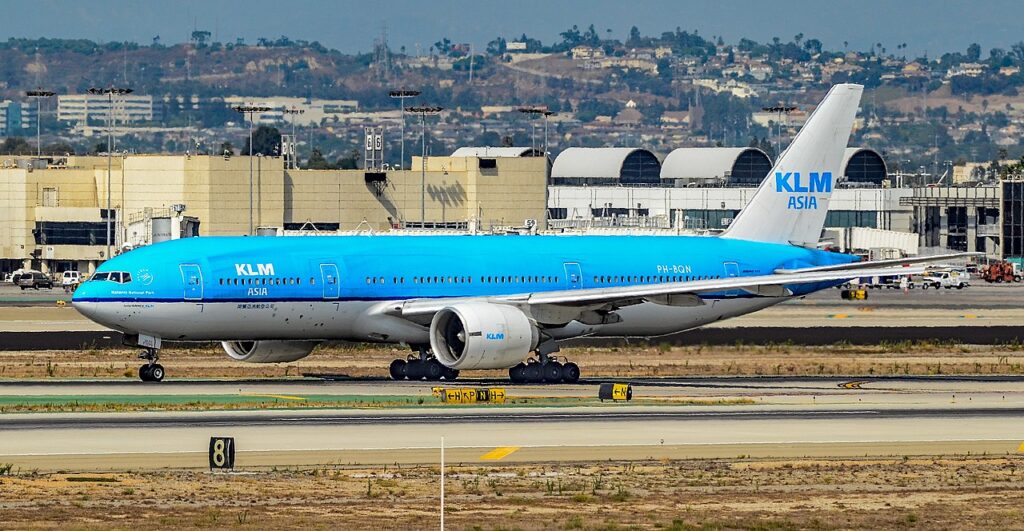 Official Remarks
Minister Harbers expressed a willingness to accept the risk of KLM losing some flights a few months ago.
"The transatlantic collaboration with Delta, Air France, and Virgin Atlantic holds great significance for KLM's future. We've consistently emphasized to the Dutch government the potential repercussions of compelled downsizing, including the risk of retaliation. Such actions are detrimental to KLM and jeopardize the vital network connecting the Netherlands with the rest of the world," expressed a KLM spokesperson.
Barin, the overarching association for airlines, criticized the Dutch government for displaying "ostrich behavior"—a metaphor for ignoring problems—specifically concerning potential sanctions from other nations.
Stay tuned with us. Further, follow us on social media for the latest updates.
Also Read: US Airlines, Including American, United, Delta, and Southwest, want you to Dress Properly – Aviation A2Z
Join us on Telegram Group for the Latest Aviation Updates. Subsequently, follow us on Google News.