LONDON- The potential for operating in India and Pakistan, Asquith responded CEO of Global Airlines, I'm definitely considering it after our first round of inaugural flights.
I believe there are routes in India, Pakistan, and Bangladesh that have been significantly underserved.
Global Airlines India, Pakistan Flights
The focus of the discussion revolved around Mr. Asquith's LinkedIn post regarding the commencement of full-scale maintenance and preparation work on their Airbus A380s.
The process of returning an aircraft to active service, known as "return to service work," is essential for Global Airlines in their quest to acquire a crucial Air Operator's Certificate (AOC).
India and Pakistan represent significant markets already served by numerous UK airlines. Mr. Asquith's future direction is evidently directed toward these regions, mirroring his approach to the U.S. market.
Looking ahead, much anticipation surrounds the forthcoming updates from Global Airlines' CEO regarding the readiness of their A380s for commercial operation and the progress made on obtaining the AOC.
If all proceeds as planned, the airline aims to inaugurate its services in the middle of the next year, with initial routes connecting London to New York and Los Angeles.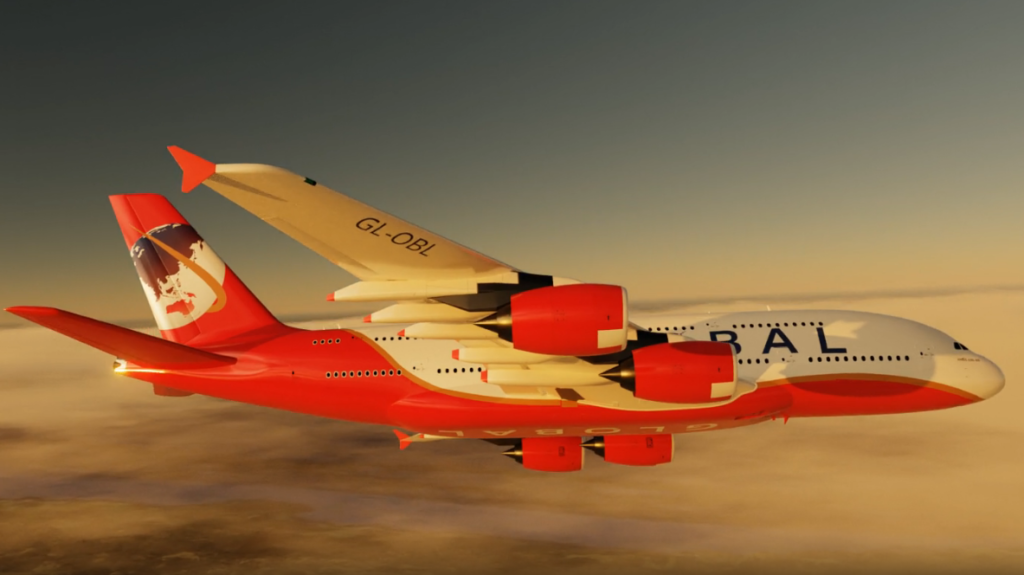 Want to Target Business Travelers
The CEO of Global Airlines, James Asquith, expressed his vision for the company in an interview with City A.M.
Addressing the current landscape, Asquith observed, "I don't think anyone's really offering the complete package to a corporate traveler, who would be going across the pond.
Recognizing the challenges faced by previous entrants, such as Zoom Airlines and Norwegian Air, Asquith believes that prioritizing a premium experience, perks, and a comprehensive loyalty program will be the key to success in this market.
Asquith dismissed the notion that flight frequency alone is the determining factor for business travelers.
He remarked, "There are too many offerings at the moment that don't give the level of service that such a premium route as London to New York should do for the corporate and business travelers. Too many incumbents still think it's about frequency.
Stay tuned with us. Further, follow us on social media for the latest updates.
Also Read: US Airlines, Including American, United, Delta, and Southwest, want you to Dress Properly – Aviation A2Z
Join us on Telegram Group for the Latest Aviation Updates. Subsequently, follow us on Google News.