MEMPHIS- Despite the current national pilot shortage, FedEx (FX) pilot crews have been informed that they are considered to be in excess due to decreased demand for air cargo services.
Consequently, most pilots are receiving minimal flight hours, and this situation is expected to persist "for the foreseeable future." This challenge is not unique to FedEx and is affecting the entire aviation industry.
FedEx Pilots Told to Join American Subsidiary
In response to this situation, FedEx is advising its pilots to seek employment with American Airlines (AA) through one of their regional airline affiliates. This development has caught the attention of aviation watchdog JonNYC.
American Airlines' wholly-owned regional carrier, PSA, has introduced a special recruitment package designed to attract FedEx pilots. This package offers incentives such as seniority credit, a $250,000 signing bonus, and a guaranteed path for transitioning to the mainline carrier.
During the summer, FedEx pilots rejected a contract negotiated by their union, as they observed well-compensated American, Delta, and United pilots. They were dissatisfied with a proposed 30% pay increase, raising questions about the timing of their decision.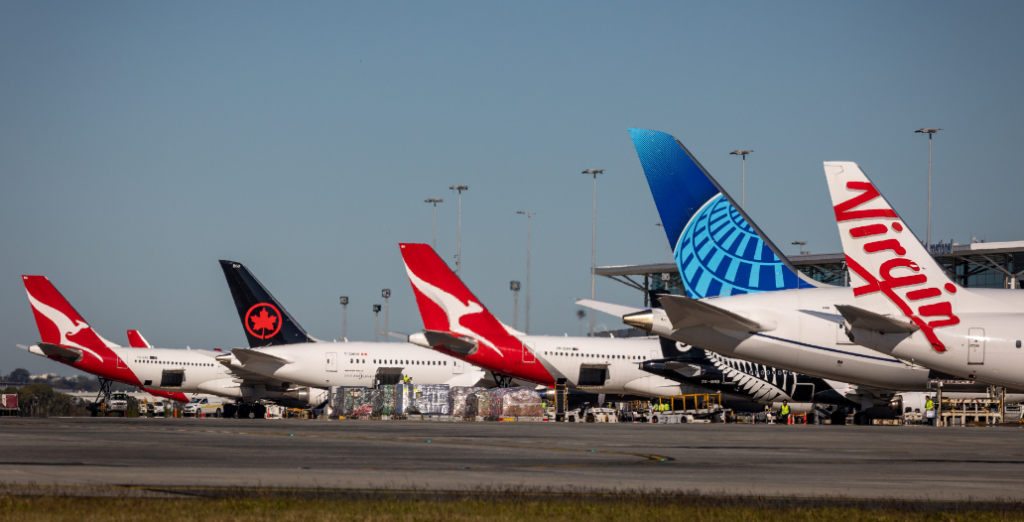 Economic Downturn
The October jobs report, released recently, indicates a slowdown in various sectors, driven in part by a significant increase in interest rates. Shipping companies like FedEx and UPS are experiencing decreased cargo volumes, while ultra-low-cost airlines are facing financial challenges.
The Atlanta Federal Reserve's GDPNow forecast suggests that estimated economic growth is currently below 1%, with a range that even includes the possibility of negative growth.
Despite these challenges, commercial airlines continue to grapple with a pilot shortage caused by early retirements during the pandemic, reduced pilot hiring, and obstacles to entering the profession, some of which were established by the major pilot union's successful lobbying efforts 15 years ago.
Stay tuned with us. Further, follow us on social media for the latest updates.
Also Read: US Airlines, Including American, United, Delta, and Southwest, want you to Dress Properly – Aviation A2Z
Join us on Telegram Group for the Latest Aviation Updates. Subsequently, follow us on Google News.