TOULOUSE- Airbus is anticipating an extended range of approximately 180 nautical miles for its A350-1000 as a result of a new higher maximum take-off weight for the twinjet.
The maximum take-off weight is being increased to 322 tonnes, a 3-tonne increment, which will enable the aircraft to achieve a range of approximately 8,900 nautical miles with a full passenger payload.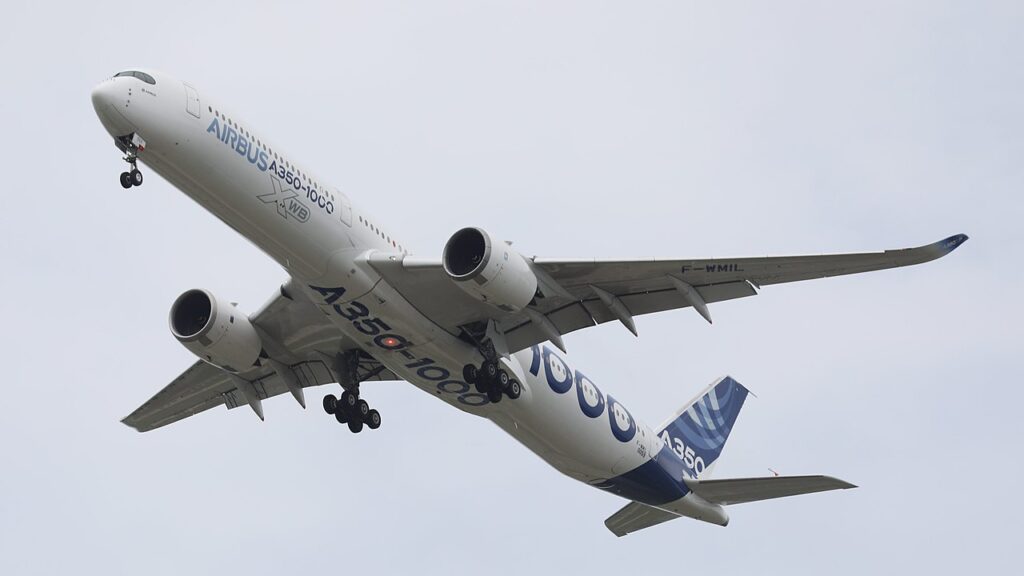 Airbus A350-1000 New Range
The previous heaviest version of the A350-1000 was known as WV006 and had a weight of 319 tonnes, reported FlightGlobal.
Emirates (EK), a Middle Eastern airline, initially showed interest in the A350-1000 but was displeased when Airbus redesigned the aircraft in 2011, even though the changes raised the original maximum take-off weight from 298 tonnes to 308 tonnes.
However, Emirates has since changed its stance on the A350 and ordered 50 of the A350-900 as part of its fleet restructuring efforts, prompted by Airbus's decision in 2019 to discontinue the A380 program.
Although Emirates has not yet revisited the A350-1000, the airline indicated earlier this year that it was considering its fleet options to replace A380s and Boeing 777-300ERs. Emirates is evaluating A350s, 777-9s, and 787s to meet its capacity requirements.
The improved performance of the A350-1000 could potentially make it more appealing to Emirates and draw the airline back to consider this twinjet.
A350F based on -1000 Model
Airbus is in the process of creating a freighter version of the A350, primarily using the structure of the A350-1000.
The initial specifications for the A350F included a maximum take-off weight of 319 tonnes, which was the same as the passenger version of the A350-1000 before the increase in MTOW, and a payload capacity of 109 tonnes.
Airbus has not yet provided details on how the 322-tonne variant of the A350-1000 will impact the performance of the A350F.
Stay tuned with us. Further, follow us on social media for the latest updates.
Also Read: US Airlines, Including American, United, Delta, and Southwest, want you to Dress Properly – Aviation A2Z
Join us on Telegram Group for the Latest Aviation Updates. Subsequently, follow us on Google News.