RIYADH- At the upcoming Dubai Airshow in November, Riyadh Air (RX), Saudi Arabia's national airline, is set to unveil the second livery for its wide-body aircraft, according to a statement from a senior executive.
Speaking during the Future Investment Initiative event, Riyadh Air's CEO, Tony Douglas, stated, 'We've consistently maintained our plan to introduce two distinct liveries.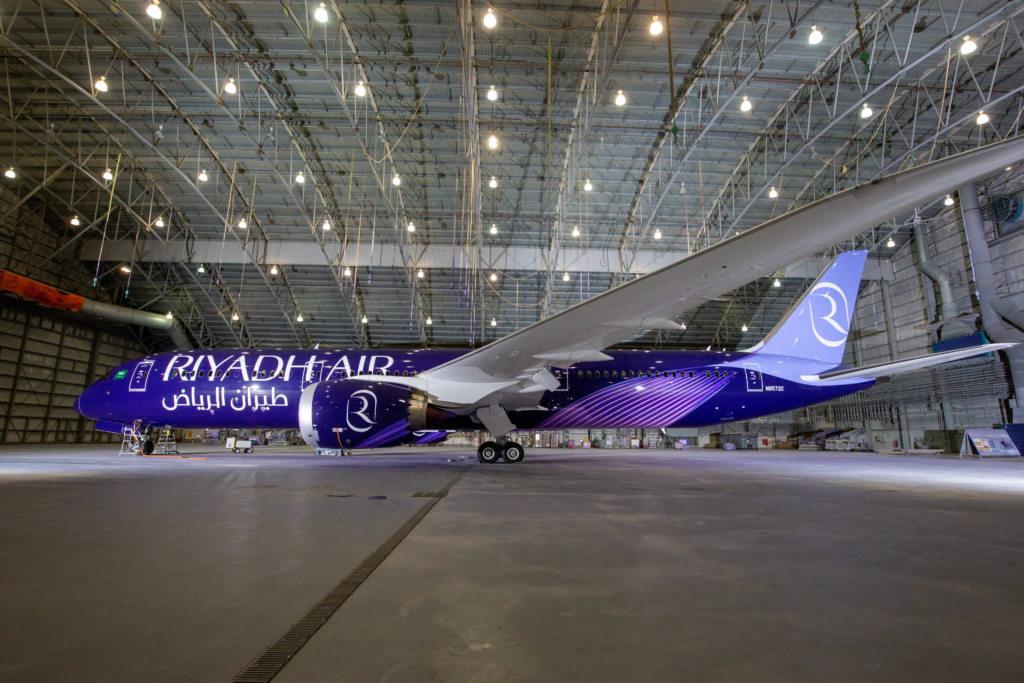 Riyadh Air New Livery Update
He added, "Our belief is that the second livery surpasses the one we unveiled in Paris in terms of beauty, and we'll introduce this new design at the Dubai Air Show. So, be sure to stay tuned for many other exciting developments in Dubai."
Douglas also disclosed the airline's plans to initiate the recruitment of cabin crew next year.
He mentioned, "We will kick off the hiring process for thousands of new cabin crew members, and this number will gradually increase over time. By the time we reach 2030, in tandem with our aircraft deliveries, we anticipate having well over 10,000 cabin crew members."
The CEO reiterated Riyadh Air's unwavering commitment to connecting people, regions, and economies, underscoring the vital role of top-tier connectivity in fostering a prosperous global community.
Douglas admitted the remarkable change underway in Saudi Arabia and emphasized the significance of the Future Investment Initiative (FII) event in advancing this progress.
Riyadh Air is dedicated to enhancing connectivity and promoting economic advancement. Douglas articulated this by stating,
"I am not aware of any thriving global economy that does not rely on top-tier connectivity, and this is the responsibility that has been entrusted to Riyadh Air."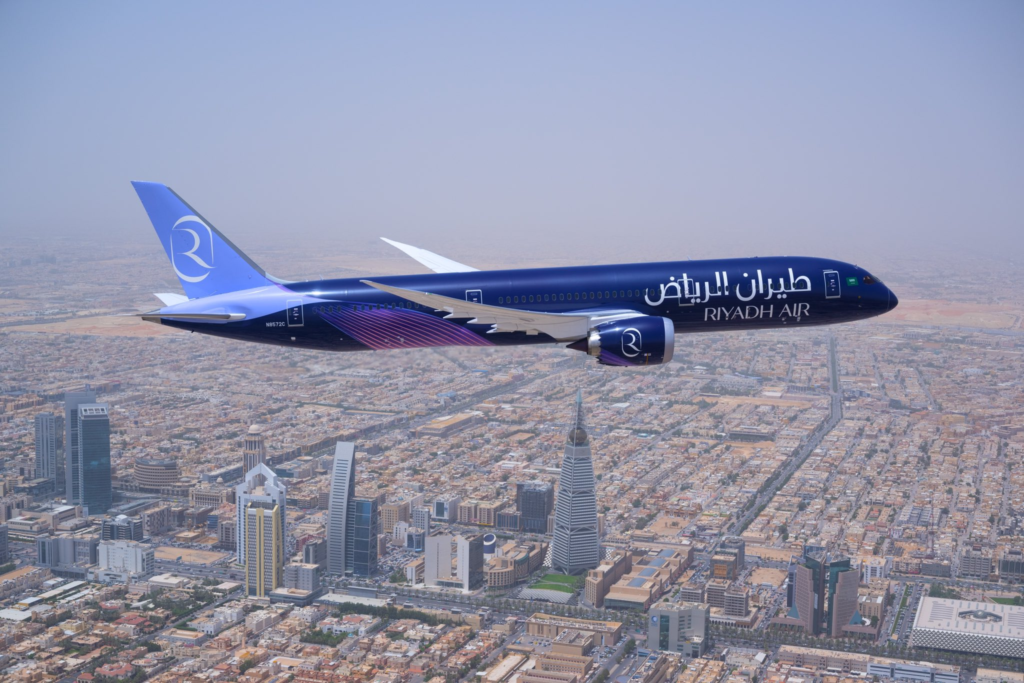 Expansion Plans
In a recent statement, the CEO of Riyadh Air unveiled the airline's ambitious plans to establish connections between the Saudi capital and over a hundred cities by the second quarter of 2025.
Emphasizing the importance of enhancing connectivity, he stressed that this effort benefits Saudi citizens and individuals worldwide seeking easier access to events like FII and popular tourist destinations in the Kingdom, such as the Red Sea resort and AlUla.
Douglas also took a moment to reflect on Riyadh Air's rapid progress since its establishment in March, highlighting key milestones achieved.
He noted, "On the 14th of March, we finalized a deal for 72 787 Dreamliners, a wide-body product. In June, we proudly unveiled our first livery at the Paris Air Show to an active reception. In August, we initiated our shirt sponsorship with Atletico Madrid.
The airline is currently on the verge of announcing the winner of a significant narrow-body order, further solidifying its ambitious expansion plans.
In discussing the airline's growth strategy, Douglas highlighted the importance of building a wide fleet, which includes the 72 Boeing 787 Dreamliners and the upcoming narrow-body order.
Stay tuned with us. Further, follow us on social media for the latest updates.
Also Read: US Airlines, Including American, United, Delta, and Southwest, want you to Dress Properly – Aviation A2Z
Join us on Telegram Group for the Latest Aviation Updates. Subsequently, follow us on Google News.