SERBIA- Indian startup carrier JettWings Airways, the first airline headquartered in the northeastern Indian state of Assam, has entered into an agreement with the Serbian government to provide pilot training in Serbia.
The JettWings Serbia Cadet Pilot Program is designed to train up to 800 pilots in Serbia over the next five years. The inaugural cadet program is set to commence on November 15 of this year at the Aviation Academy of Serbia.
Jettwings Airways Pilots in Serbia
The training curriculum encompasses theoretical knowledge, hands-on practical training, and advanced components like Upset Prevention and Recovery Training (UPRT) and Multi-Crew Cooperation (MCC), including flight simulator training.
This initiative is considered groundbreaking and aims to ensure that pilots receive training that adheres to the highest standards of safety and professionalism, reported Exyuaviation.
Through this partnership, JettWings Airways intends to establish its own pool of pilots and aviation personnel to meet the airline's long-term expansion objectives.
The Serbian Embassy in India lauded this agreement as one of the most significant initiatives in the realm of bilateral relations between the two countries.
JettWings Airways has obtained the necessary permits to launch operations and intends to operate scheduled commuter services in India as part of the government's regional connectivity scheme.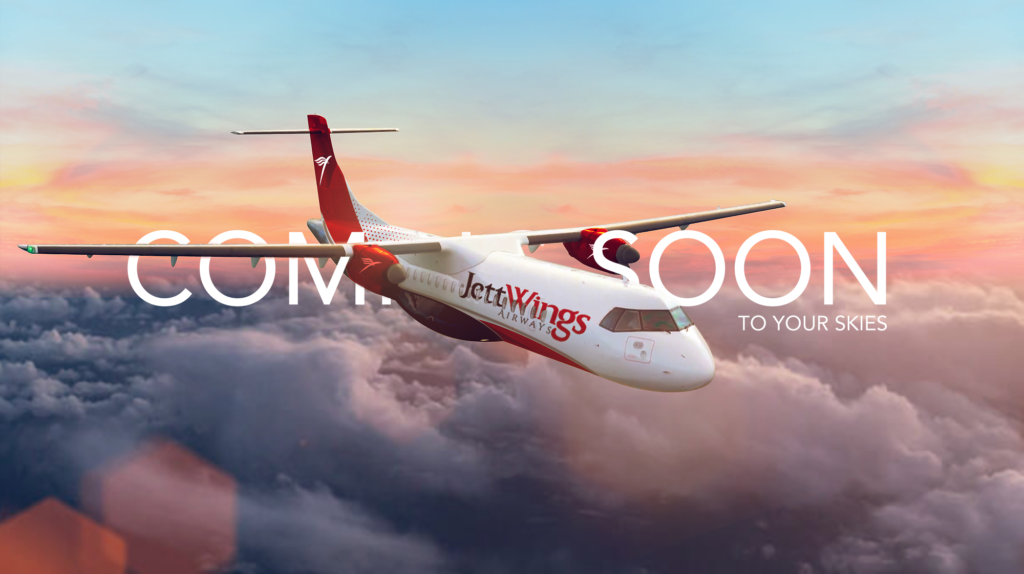 India's Newest Regional Carrier
The upcoming regional airline, Jettwings Airways, has announced that the airline will give a press statement on getting the NOC for starting the scheduled passenger flights at 11 AM IST on June 14, 2023.
The Indian startup carrier has not shared much information. However, it has written on its Twitter page that it is the first airline based out in NortEast India.
The airline has not revealed much about the expected date of launch or aircraft or routes and other details yet. Subsequently, we will know more about it tomorrow.
But we know something more about it. The Jettwings is the institute and has the same logo as the airline. Further, the institute was founded by Sanjay Aditya Singh, and He is the Chairman of the group as well as the MD and CEO of Jettwings Airways.
He is with Jettwings since Jan 2004, almost for around 19 years. Further, he resides in Guwahati, Assam, and we expect the airline to be based at Lokpriya Gopinath Bordoloi International Airport in Guwahati (GAU) or Shillong Airport (SHL).
According to Zabua Corp, Jettwings Airways Private Limited is a Private incorporated on 10 February 2022. It is classified as a Non-govt company and is registered at the Registrar of Companies, Shillong.
Its authorized share capital is Rs. 100,000,000, and its paid-up capital is Rs. 100,000,000. It is involved in Higher education [Includes post-secondary/senior secondary sub-degree level education that leads to a university degree or equivalent.
Stay tuned with us. Further, follow us on social media for the latest updates.
Also Read: US Airlines, Including American, United, Delta, and Southwest, want you to Dress Properly – Aviation A2Z
Join us on Telegram Group for the Latest Aviation Updates. Subsequently, follow us on Google News.