LAS VEGAS- Prepare for extra excitement next February and March as American Airlines (AA) introduces more flights to popular global events. Football enthusiasts can rally behind their beloved teams in Las Vegas (LAS) through flights departing from 10 cities across the United States.
American Airlines has expanded its flight offerings to Barcelona, Spain (BCN) for tech-savvy travelers, providing direct access to a prominent annual mobile communications trade show.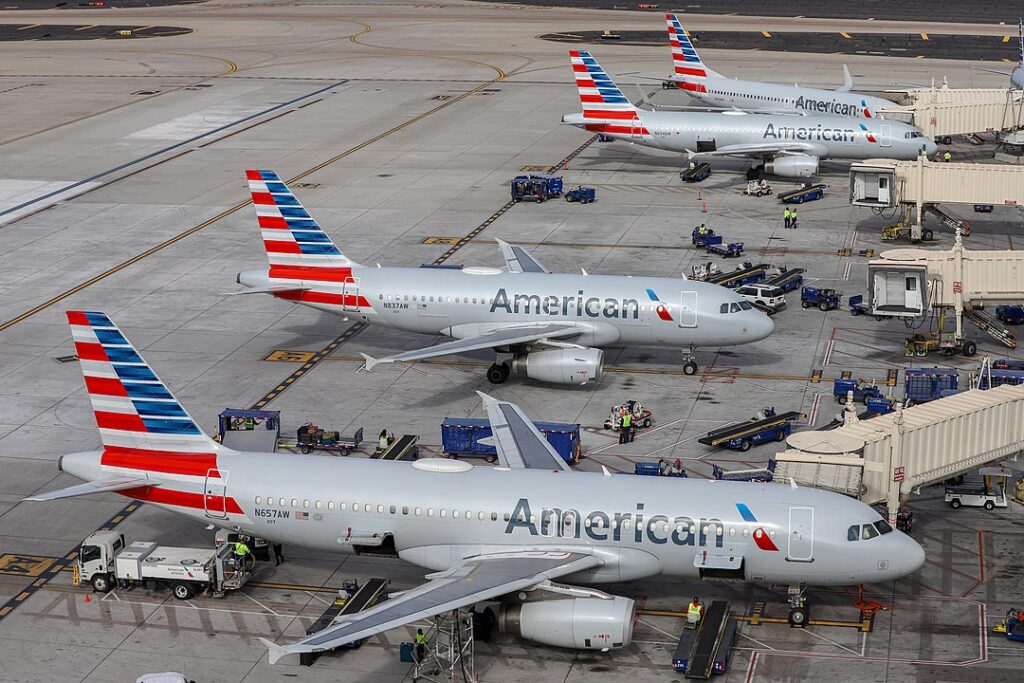 American Global Events Flights
Jason Reisinger, American's Managing Director of Global Network Planning, emphasized the allure of witnessing events firsthand:
"Whether you're seeking the latest updates in the realm of mobile communications or celebrating your team's participation in a championship match, there's nothing quite like experiencing it live."
With over 6,000 additional seats serving Las Vegas and Barcelona, American Airlines enhances the convenience of uniting fans and enthusiasts with these remarkable events.
Tickets for these flights will be available for purchase starting on October 23 through aa.com or the American mobile app.
Las Vegas Flights
American Airlines has planned additional flights and seat capacity to Las Vegas (LAS) for travelers heading to the game between February 8 and February 12.
The US Carrier will operate flights from New York (JFK) to LAS to enhance the journey using its Airbus A321 aircraft, equipped with 10 lie-flat Flagship© First seats and 20 lie-flat Flagship© Business seats.
Moreover, American will extend the A321T service to select flights bound for Los Angeles (LAX), offering convenient, lie-flat premium connections to transcontinental destinations, including JFK and Boston (BOS).
Passengers with eligible itineraries will enjoy an upgraded preflight experience. At JFK, customers with Flagship© First tickets will have access to the exclusive Chelsea Lounge™, boasting a magnificent circular champagne bar and à la carte dining in a tranquil ambiance. Flagship© Business passengers will gain entry to the Greenwich Lounge™, providing chef-inspired meals, a premium wine table, and the Bridge Bar and Tasting Room experiences.
American will also operate one daily round-trip service from Miami (MIA) and Philadelphia (PHL) using Boeing 787 aircraft for inbound travel on February 8 and February 9 and outbound travel on February 12.
On peak days, American Airlines will provide over 150 lie-flat seats for flights to and from LAS.
More Flights to Barcelona
For business travelers interested in the tech industry, American Airlines is expanding its flights to Barcelona (BCN) for the world's leading mobile communications trade show.
American Airlines connects passengers from over 200 destinations worldwide with just one layover. More seats to Barcelona will be available from Miami (MIA) and New York (JFK).
Additionally, special services from Dallas-Fort Worth (DFW) will be provided. These flights complement the newly introduced year-round service from Philadelphia (PHL) to Barcelona, which operates daily and is perfectly timed for the conference.
Stay tuned with us. Further, follow us on social media for the latest updates.
Also Read: US Airlines, Including American, United, Delta, and Southwest, want you to Dress Properly – Aviation A2Z
Join us on Telegram Group for the Latest Aviation Updates. Subsequently, follow us on Google News.