JEDDAH- Saudia (SV) Technic, a subsidiary of the Saudia Group, has launched a project aimed at improving the First Suites on its Boeing 777 aircraft fleet, specifically those designated for long-haul and direct Saudia flights.
The company has already completed the upgrade of the First Suites on aircraft HZ-AK37 and plans to extend this enhancement to the remaining nine aircraft of the same model in the near future.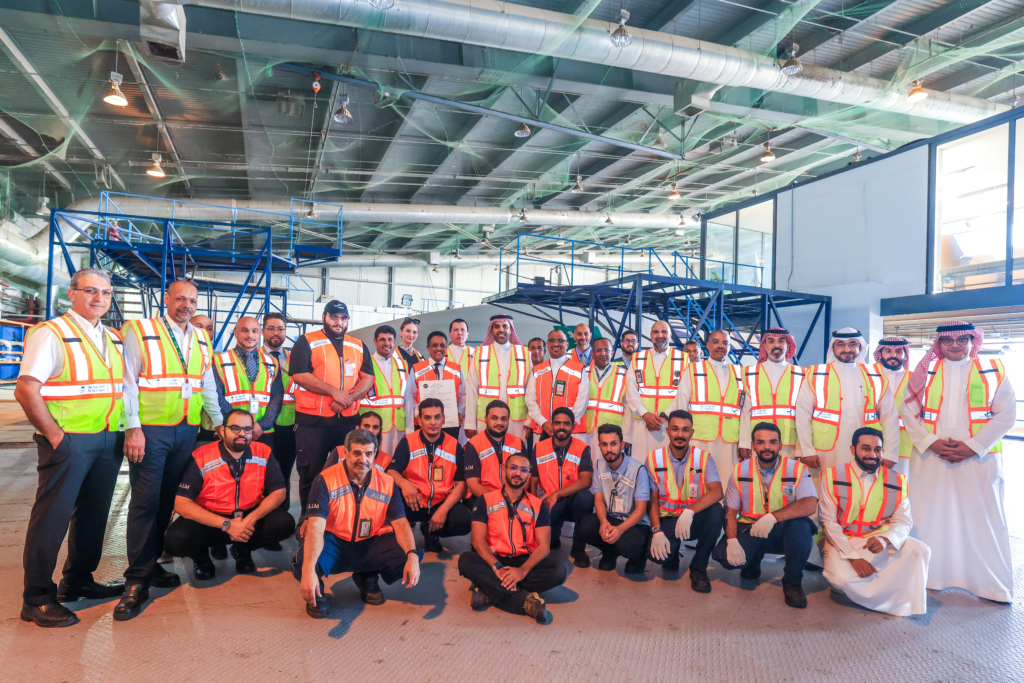 Saudia 777 First Class
This initiative aligns with the latest advancements and innovations in aircraft maintenance, aiming to improve operational quality and enhance passenger travel experience.
A dedicated team of highly skilled Saudi engineers and cabin maintenance technicians at Saudia Technic collaborated with Seat Air Systems to upgrade the First Suites.
After successfully procuring and obtaining approval for all required materials, a state-of-the-art workshop was established at the company's headquarters located at King Abdulaziz International Airport in Jeddah.
This workshop is fully equipped with advanced facilities and tools to support the seamless execution of the necessary modifications and assembly processes. Regulatory authorities provided oversight throughout the development, ensuring the required permits were issued.
Luxurious First Suite
The procedures involved a series of enhancements to the First Suite cabin doors on Saudia's Boeing 777 aircraft. These enhancements included adding an additional latch and increasing the number of movable paths to ensure smoother and more controlled door operation.
Additionally, an advanced and high-quality metal gear system was horizontally installed to offset the potential impact of the door's weight. These technical measures have reduced the aircraft's overall weight and improved efficiency, leading to significant reductions in operational costs.
Director General of the Saudia Group, His Excellency Engr. Ibrahim Al-Omar emphasized that a key aspect of the Group's new era is the localization of the aviation industry.
This involves conducting all maintenance, development, and technical manufacturing operations within the Kingdom and the surrounding region through Saudia Technic, with the employment of qualified and highly skilled Saudi talent.
New Era for Airlines
Saudia's Boeing 777 First Suite was successfully upgraded successfully in compliance with international standards.
This achievement allowed Saudia to obtain the necessary accreditation and licenses from the General Authority of Civil Aviation and the Federal Aviation Administration to develop and enhance the remaining aircraft in its fleet.
As part of its new era, the Saudia Group is dedicated to increasing and advancing local content. This comprehensive approach encompasses various strategies, strongly emphasizing localizing the aviation industry.
This endeavor holds significant importance, given the high level of trust that global manufacturers place in Saudia Technic for executing diverse forms of aircraft maintenance, both in civilian and military contexts.
Stay tuned with us. Further, follow us on social media for the latest updates.
Also Read: US Airlines, Including American, United, Delta, and Southwest, want you to Dress Properly – Aviation A2Z
Join us on Telegram Group for the Latest Aviation Updates. Subsequently, follow us on Google News.