JEDDAH- In a significant event held in Jeddah (JED) and attended by esteemed guests, including Royal Highnesses, dignitaries, leaders from the public and private sectors, as well as influential members of the media and aviation experts, SAUDIA (SV) Airlines, the national flag carrier of Saudi Arabia, unveiled its fresh brand identity and livery.
This unveiling is part of an extensive strategic digital transformation initiative designed to enhance the airline's contribution to the realization of Saudi Arabia's Vision 2030, which seeks to promote the Kingdom on the global stage.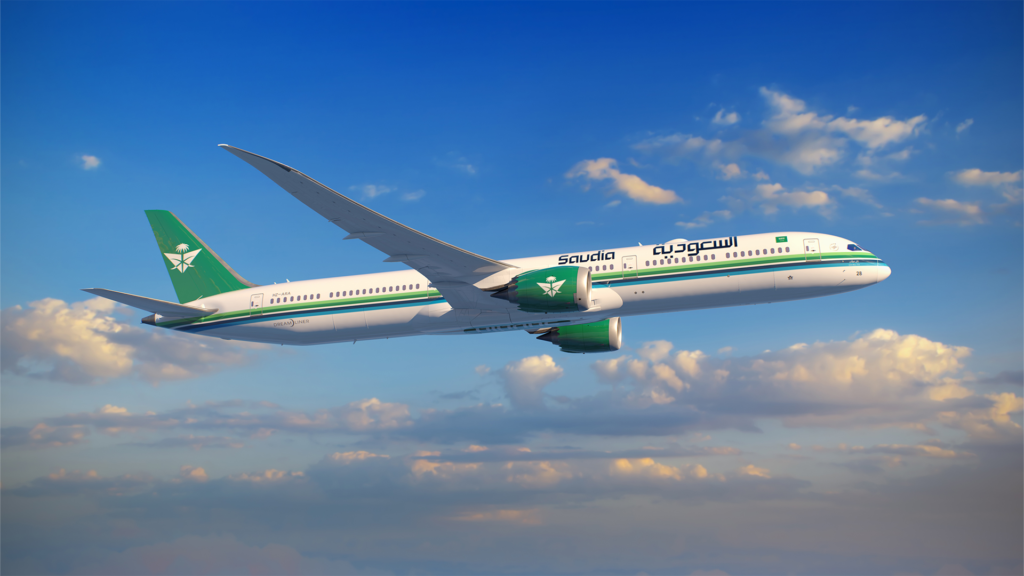 SAUDIA New Brand Identity
The rebranding represents a new chapter for Saudia, ushering in a range of innovative concepts in customer service, with a strong emphasis on digital elements and an enhanced passenger experience that celebrates Saudi culture. This transformation underscores Saudia's commitment to its national identity as it reinvents all its products and services to engage its passengers' senses.
Travelers can look forward to an authentic Saudi journey that showcases the very best of Saudi Arabia and its rich culture. This includes a unique fragrance and sound identity, cuisine inspired by local traditions, all meticulously crafted by skilled Saudi artisans.
The new identity reflects Saudi Arabia's welcoming spirit, leaving passengers with a profound sense of the country's warmth and hospitality while fostering a deeper understanding and appreciation of Saudi culture for both nationals and visitors. The rebrand also encompasses new uniforms for cabin crew and ground staff.
The fresh brand color identity, featuring green, blue, and sand hues, symbolizes Saudia's commitment to expanding its fleet and reach, connecting the world to Saudi Arabia, and highlighting the Kingdom's authenticity and enduring values.
In tandem with the rebrand, Saudia has embarked on a substantial digital transformation, significantly enhancing the digital experience for customers.
Saudia leads the way among international airlines by deploying generative Artificial Intelligence (AI) as a virtual assistant, known as "SAUDIA," making it one of the pioneers in the region. Saudia aims to enable passengers to complete the entire transaction through this efficient process by the end of the year.
This ambitious and long-planned digital transformation elevates the customer experience and streamlines operations and processes while ensuring the highest levels of data security for passengers, achieved through strategic partnerships with leading global companies.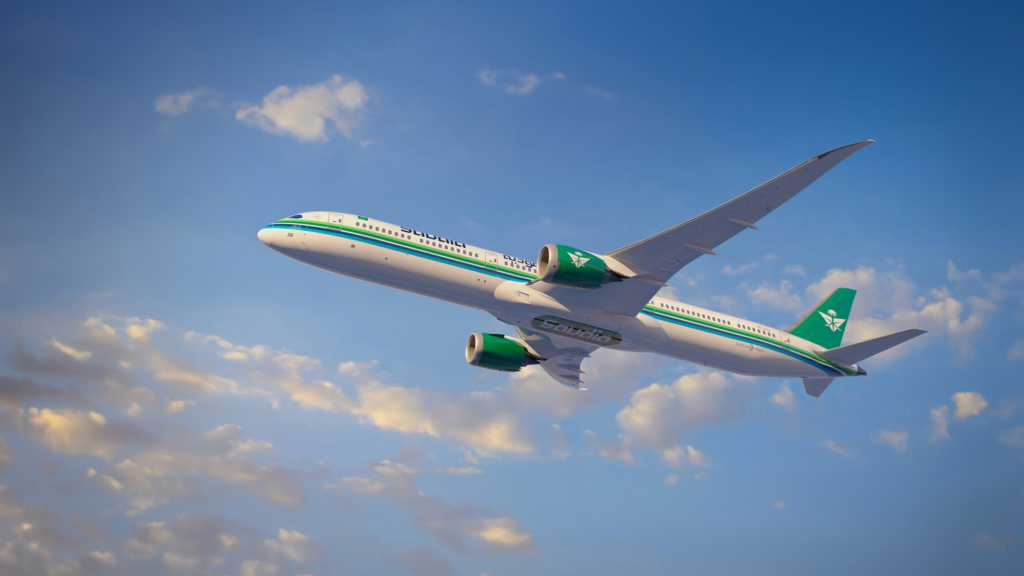 Executive Insights
His Excellency Engr. Ibrahim Al-Omar, Director General of Saudia Group, expressed his enthusiasm for this new era: "We are entering a thrilling and transformative period for Saudia. Our airline has undergone a remarkable evolution, progressing from a Douglas DC-3 aircraft in 1945 to a modern fleet of 140 aircraft serving over 100 destinations, making us one of the region's largest airlines."
The name and logo of Saudia hold a special place in the Kingdom's aviation history and development, fostering a deep emotional connection with our people.
"We have incorporated this rich heritage into our new identity, infusing it with elements that reflect our forward-thinking approach, ready to capture the world's attention."

His Excellency Engr. Ibrahim Al-Omar, Director General of Saudia Group
Saudia's efforts extend beyond its comprehensive digital program and rebranding; it is also playing an instrumental role in advancing Saudi Arabia's Vision 2030.
The airline collaborates closely with all industry stakeholders to help achieve the objectives of the National Aviation Strategy. This strategy is designed to position Saudi Arabia as a global industry leader by enhancing the passenger experience and safety and working towards a more sustainable future.
Further, these efforts align with Saudia's expansion goals, which aim to welcome around 330 million visitors to the Kingdom by 2030.
Stay tuned with us. Further, follow us on social media for the latest updates.
Also Read: US Airlines, Including American, United, Delta, and Southwest, want you to Dress Properly – Aviation A2Z
Join us on Telegram Group for the Latest Aviation Updates. Subsequently, follow us on Google News.