LAS VEGAS- Boeing Business Jets (BBJ) has introduced an innovative approach for tailoring cabin interiors in the BBJ 737 MAX 7, aiming to streamline the process, reduce expenses, and speed up the delivery of new VIP aircraft.
This initiative, known as BBJ Select, provides a diverse selection of pre-designed cabin layouts and configurations to facilitate installation, all while minimizing the overall cost of purchasing the aircraft.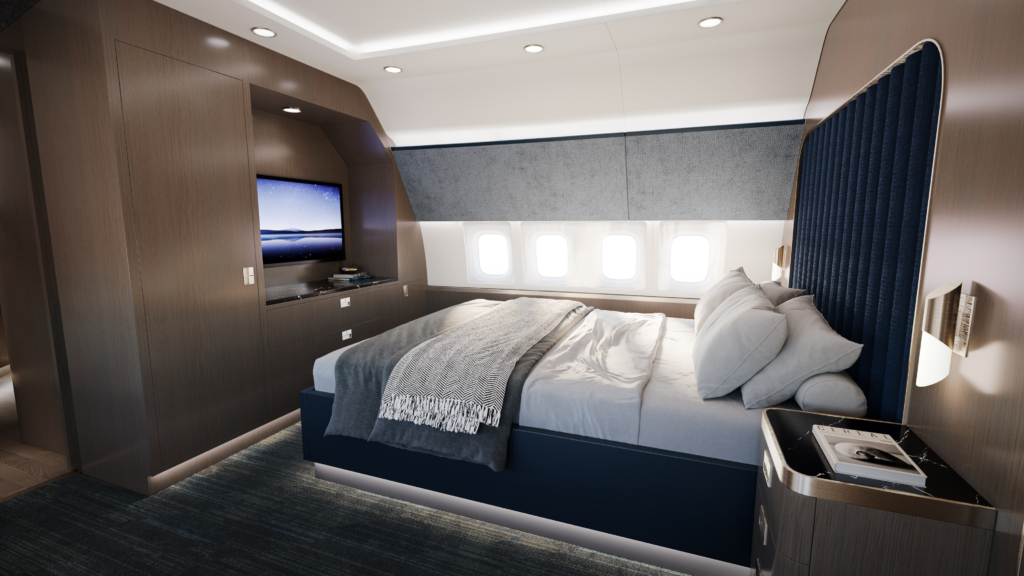 Boeing 737 Premium Cabin
Boeing unveiled its latest BBJ Select premium interiors at the National Business Aviation Association Business Aviation Convention & Exhibition (NBAA-BACE) in Las Vegas.
Boeing Business Jets is introducing a more streamlined approach for customers to create unique, comfortable, and functional interiors for our BBJ 737-7 aircraft," stated BBJ President Joe Benson.
"For customers who may not have the time or inclination to develop a completely customized interior, BBJ Select offers pre-designed options to outfit their cabin, making the jet available at an appealing fixed price."
Customers can select from various modules for each section of the airplane, encompassing guest rooms, private offices, family rooms, and VIP passenger seating configurations.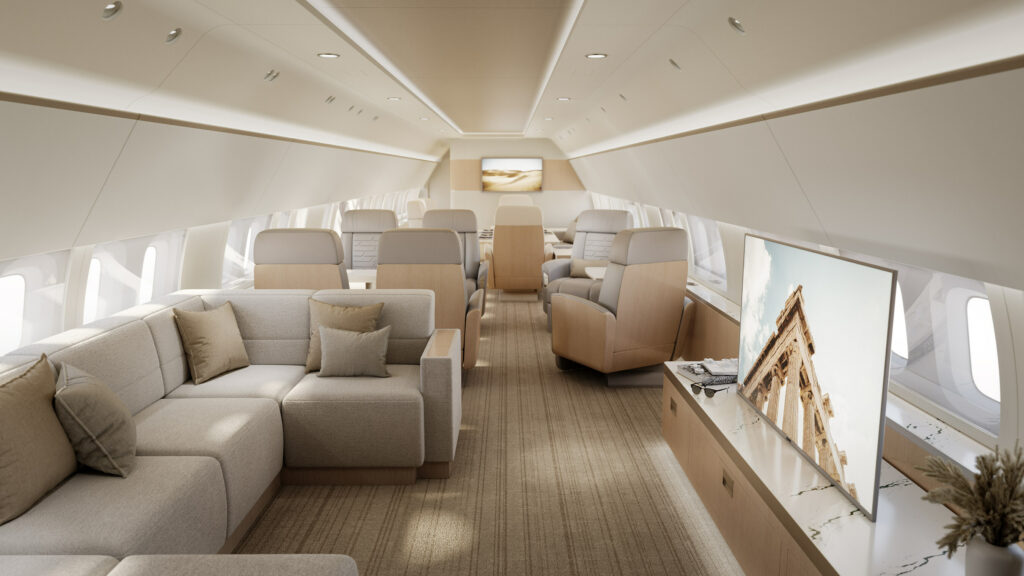 Multiple Options
BBJ Select offers 144 distinct modular cabin combinations in three color schemes, catering to a wide range of personal, business, and head-of-state aviation needs.
These layouts, created in collaboration with esteemed business jet completion centers Aloft AeroArchitects and Greenpoint Technologies, eliminate the expenses associated with one-time engineering and related work typically required for a custom cabin design installation.
To simplify the purchasing process, customers enter into a single contract with Boeing, which oversees the design, construction, and delivery of the fully furnished VIP aircraft.
BBJ Select cabin options are exclusively available for the BBJ 737-7, the latest addition to the BBJ 737 MAX family.
This aircraft offers an exceptional blend of global range, expansive cabin space, and superior operating efficiency, capable of flying passengers for over 15 hours non-stop while achieving reduced fuel consumption and emissions compared to previous-generation business jets.
Built for daily operations, BBJs boast higher reliability and greater residual value retention when compared to competitors.
Stay tuned with us. Further, follow us on social media for the latest updates.
Also Read: US Airlines, Including American, United, Delta, and Southwest, want you to Dress Properly – Aviation A2Z
Join us on Telegram Group for the Latest Aviation Updates. Subsequently, follow us on Google News.