NEW YORK- On Monday (October 9, 2023), the El Al (LY) counter at Terminal 4 of New York JFK Airport was filled with a palpable sense of unease as numerous travelers awaited their check-in, clutching two essential documents: their passports and their summons from the Israel Defense Forces (IDF) for emergency deployment.
These military reservists were getting ready to board at least two specially arranged flights bound for Israel, where they would join a rapidly expanding war effort.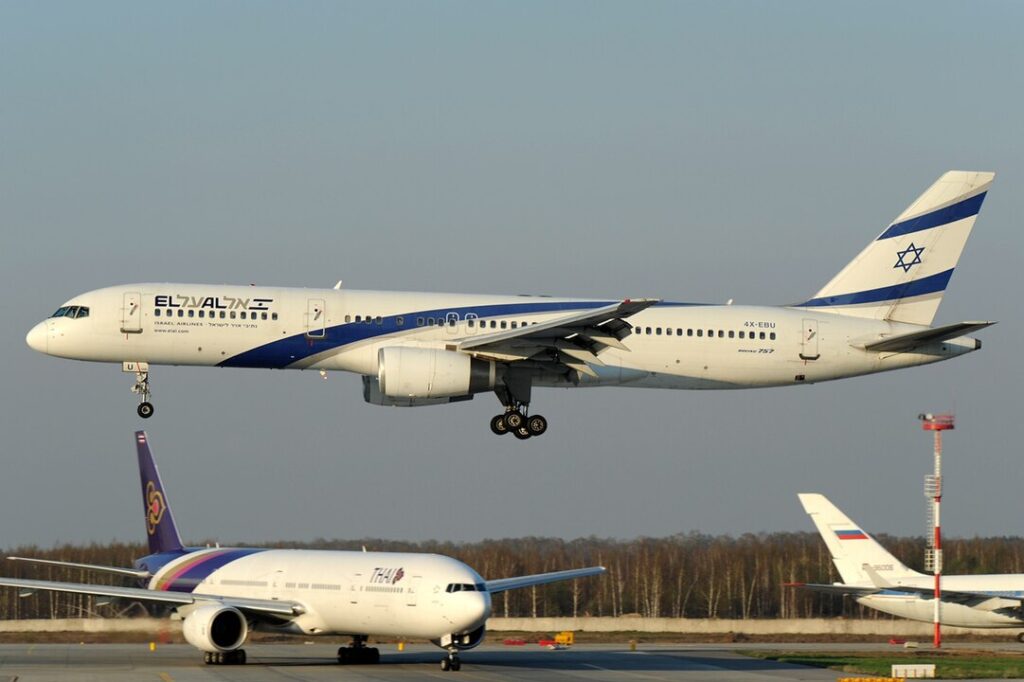 New York Hosted Flights for Israeli Soldiers
Following Hamas's invasion of southern Israel on Saturday, which resulted in the loss of at least 900 Israeli lives, the country had activated an unprecedented call-up of 300,000 reservists, described by Prime Minister Benjamin Netanyahu as a "massive attack" on the terror group.
This mobilization prompted Israelis residing in New York City and beyond to converge at the JFK terminal. The check-in process at the national carrier's counter appeared more organized than usual, with airline staff facilitating a swift transition for these servicemen. Meanwhile, a multitude of volunteers had gathered to deliver provisions and equipment, ensuring that everyone was well-informed about their respective destinations and responsibilities.
Noam, an Israeli residing in New York, shared his thoughts, saying, "I'm solely focused on reuniting with my team back in Israel. They've already received their call-up, so I'm eagerly awaiting my turn to join them."
Noam, a former IDF special forces unit member, received his reserve duty summons early Monday morning. By 1 p.m., he was inquiring about a 4 p.m. flight to Israel.
Another Israeli resident of the city expressed profound exhaustion. Like several others waiting in the queue, he was reluctant to engage with the media due to security concerns.
A third individual had flown in from his residence in Kansas earlier that day. He remarked, "They simply instructed us to come here, and they would handle everything. We're uncertain about the situation, but we're here and ready."
Flight Suspension
It's important to note that not everyone attempting to travel to Israel on Monday was a soldier preparing for wartime deployment; some were merely visitors in the United States hoping to return to their homeland.
Delta Air Lines (DL), American Airlines (AA), and United Airlines (UA) had all suspended flights to Israel in response to travel advisories from the U.S. State Department. Additionally, airlines worldwide, including Air France (AF) and Lufthansa (LH) from Europe and Asia, were temporarily halting their flights to Tel Aviv (TLV).
"We're eager to return," expressed Shira, who had relocated to Israel with her husband three years ago. The couple had initially planned to depart for Israel on Thursday after spending time with family during the fall Jewish holiday season. However, their Delta flights were canceled. Shira's husband aimed to depart on Monday afternoon, while she had managed to secure a ticket for departure next week.
Despite the flight cancellations by Delta, El Al continued its operations. In response, several WhatsApp groups emerged, dedicated to assisting reservists located outside of Israel in their journey back to the country. These groups not only aid in locating available flights but also help with covering the escalating costs, as one-way El Al tickets have soared to over $2,000.
On Monday, another Israeli gentleman had arrived at the airport solely to seek reimbursement from the airline for his ticket. He willingly forfeited his flight seat that day, emphasizing that "there are soldiers that need to go today." He expressed uncertainty regarding the necessary steps to facilitate his return home.
Standing United with Israel
Furthermore, some individuals arrived at the airport with the sole purpose of assisting fellow travelers. The terminal housed numerous boxes filled with food supplies designated for these individuals.
Elan Kornblum, the New York-based administrator of the "Great Kosher Restaurant Foodies" Facebook group, which boasts a membership of 91,000 individuals, expressed, "We're all eager to lend a hand in some capacity. People are unsure about where to seek help." The group had undertaken previous initiatives, such as food drives in response to the COVID-19 pandemic and Russia's invasion of Ukraine.
Kornblum added, "I wish I could provide answers to all the questions, but that's not within our purview. However, when it comes to food, coordinating deliveries, and rallying people to contribute, that's our forte, and that's precisely what we've been actively engaged in."
At present, the group has sought donations of items like hamburgers, pies, cookies, sandwiches, energy bars, and coffee, all sourced from kosher eateries and grocery stores within the New York area.
These provisions are intended to support soldiers en route to Israel and Israelis stranded in New York. Kornblum's aspiration is to allocate a portion of the donations to families where one parent has had to travel to Israel for reserve duty.
Kornblum shared, "There's an abundance of information on social media, and it can become overwhelming. You're inundated with so much happening. I'm striving to streamline it all, disseminate how people can extend their assistance, engage them, and hopefully ignite inspiration and awareness."
One Israeli individual, who currently resides in New York and considers himself too old to be called up from the reserves, decided to volunteer at the terminal after discovering an opportunity to help through a WhatsApp group.
He expressed, "It's genuinely challenging to receive such news and feel powerless. My wife and family are here in New York. This may be a relatively small contribution, but I still came to lend my support."
Stay tuned with us. Further, follow us on social media for the latest updates.
Also Read: US Airlines, Including American, United, Delta, and Southwest, want you to Dress Properly – Aviation A2Z
Join us on Telegram Group for the Latest Aviation Updates. Subsequently, follow us on Google News.