DELHI- Campbell Wilson, CEO of Tata Air India (AI), announced in a letter to employees on October 6th that the company has introduced a new tool called "Airport Briefing" to enhance pilot situational awareness and mitigate risks.
In the letter, he mentioned, "Following the standardization of Electronic Flight Bags (EFBs) and the introduction of DocuNet, we have now introduced Airport Briefing – another technological tool that will significantly enhance the situational awareness of our pilots."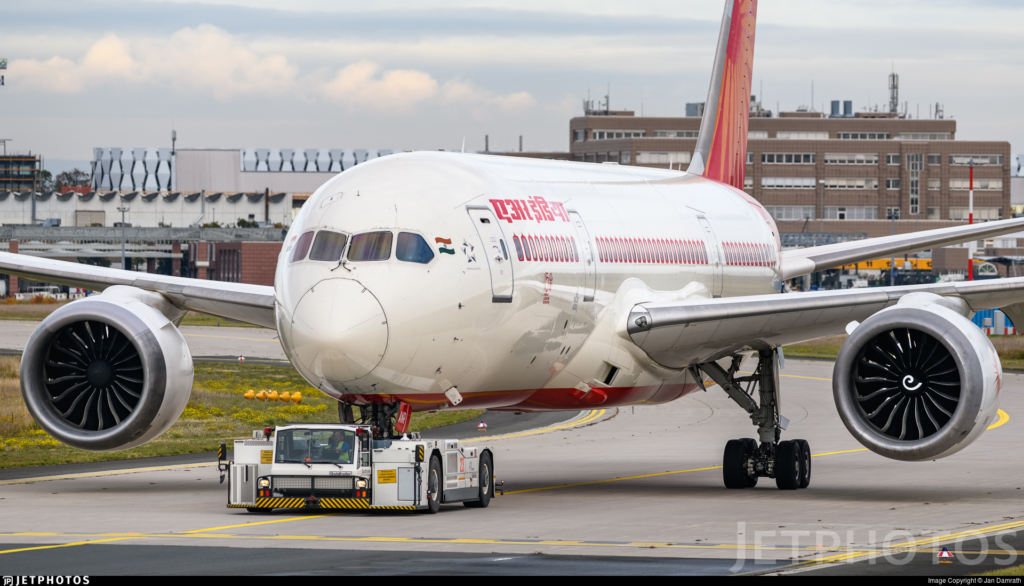 Air India Introduces New Pilot Tool
Airport Briefing enables pilots to use their iPad EFB (Electronic Flight Bag) devices to understand operating conditions at airports within the network comprehensively. This preparation helps them handle unexpected situations and reduce risks, reported Moneycontrol.
Wilson noted that more than 300 pilots attended the introductory sessions for this tool.
Additionally, Wilson discussed the five-day "Managing Global Airlines" course conducted by Boeing and Cranfield University, which was exclusively offered to Air India. He attended the final session of this course before departing from Delhi.
The course covered a wide range of topics, including aviation law, airline economics, alliances, revenue management, and cargo. It was attended by 40 participants from various teams within Air India, including those from fleet acquisition, network planning, cargo strategy, aircraft leasing, product, and strategic procurement.
Enhancing Safety and Mitigating Risk
In his statement, Wilson emphasized the significance of these courses as part of a broader initiative aimed at exposing the organization to external best practices, enhancing skills, and continuously improving capabilities to compete effectively.
He also acknowledged the efforts of the Learning and Development (L&D) Team, which facilitated approximately 9,300 employees' participation in various in-person training programs since April.
These programs encompassed various aspects, including:
Over 1,800 IFS, CXGH, and security employees attended leadership development programs.
The Air India Service Excellence (ACE) program, business essential skills, and performance management for 3,000 employees.
An induction program for 4,400 new joiners to acquaint them with Air India's culture and ethos.
Stay tuned with us. Further, follow us on social media for the latest updates.
Also Read: US Airlines, Including American, United, Delta, and Southwest, want you to Dress Properly – Aviation A2Z
Join us on Telegram Group for the Latest Aviation Updates. Subsequently, follow us on Google News.