LONDON- On Saturday night, EVA Air (BR) flight BR68, originally bound for Bangkok (BKK) from London Heathrow (LHR), had to divert to Vienna (VIE) due to disruptive passengers.
The incident unfolded when a woman decided to upgrade herself from economy to premium economy without paying for the upgrade. Her partner, who had been drinking, engaged in inappropriate behavior by smoking an e-cigarette on board, which is strictly prohibited. He did this near the galley area in front of the cabin crew.
Eva Air London-Bangkok Flight
Despite having enough money to pay for the upgrade, the woman insisted on getting it for free. Her partner's actions and attitude during the flight were questionable, to say the least. The situation escalated when the two passengers insulted and physically abused the flight attendants.
It took eight passengers to restrain them, resorting to taping the unruly man to his seat for three hours. To address the situation, the flight was diverted, and both disruptive passengers were removed from the aircraft.
At one point, the woman threw £5,000 (US$6,000) at the man, but the wind blew it away. He then tried to retrieve the money, and an officer picked some of it up.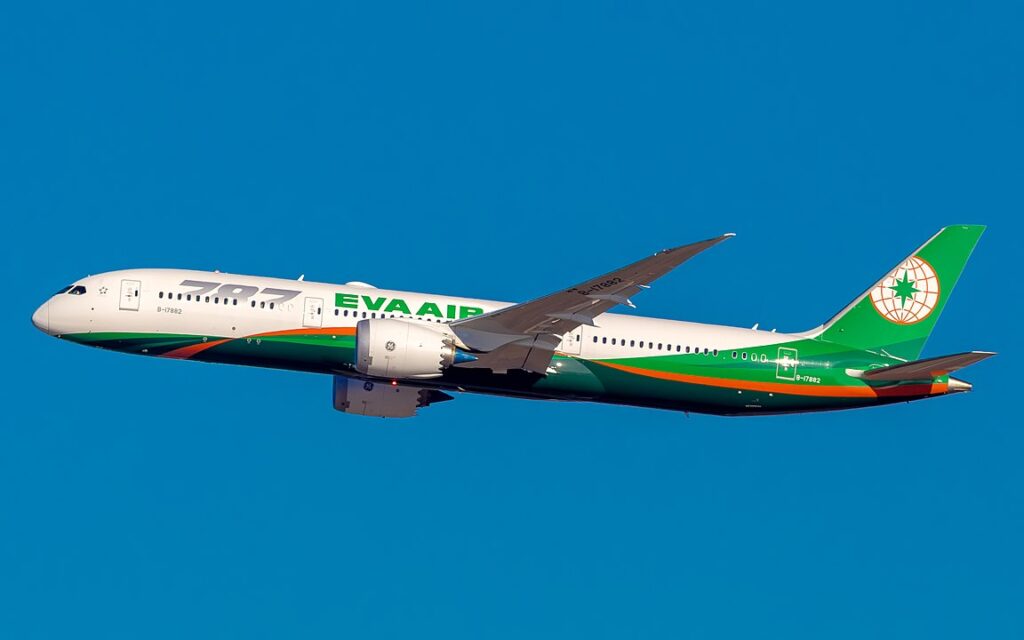 Unruly Behaviour
The airline in question, a member of the Star Alliance based in Taipei, operates several fifth freedom routes. British Airways no longer flies to Bangkok, and the service provided by Thai Airways, the only other carrier on this route, is often inconsistent at best.
During the incident, passengers were provided hotel rooms to accommodate their wait time in Vienna, which ended up being approximately 11 hours. Unfortunately, the onward flight from Bangkok to Taipei had to be canceled.
It's worth noting that attempting to self-upgrade is rarely successful. On the other hand, exercising self-control when it comes to alcohol consumption is usually the better choice.
It can be frustrating when upgrades don't clear, but resorting to behaviors such as vaping in the galley and mistreating the airline crew won't resolve the issue. After all, it's not the crew's fault. If you truly desire an upgrade, it's best to be prepared to pay for it in the end.
Stay tuned with us. Further, follow us on social media for the latest updates.
Also Read: US Airlines, Including American, United, Delta, and Southwest, want you to Dress Properly – Aviation A2Z
Join us on Telegram Group for the Latest Aviation Updates. Subsequently, follow us on Google News.