ABU DHABI- Etihad Cargo (EY), the cargo and logistics division of Etihad Airways, has selected Worldwide Flight Services (WFS), a member of the SATS Group, as its cargo handling partner in the United States (US) to enhance its operational capabilities in the region.
Etihad Cargo has extended its partnership with WFS to cover all of its stations in the US. Starting from October 3, WFS will serve as Etihad Cargo's cargo handling partner at Chicago O'Hare International Airport (ORD), in addition to providing cargo handling services at John F. Kennedy International Airport (JFK) and Washington Dulles International Airport (IAD).
Etihad Selects WFS for US Cargo Handling
Thomas Schürmann, Head of Cargo Operations & Delivery at Etihad Cargo, stated, "Etihad Cargo is dedicated to delivering consistent, high-quality, end-to-end air cargo solutions. Therefore, it is crucial for the carrier to collaborate with cargo-handling partners capable of meeting these expectations and providing exceptional services in full compliance with Etihad Cargo's standards and industry requirements. Expanding Etihad Cargo's network with WFS to include all three of the carrier's US stations will enable the carrier to ensure that Etihad Cargo's robust quality standards are upheld throughout the cargo's entire journey."
"WFS' investments in new facilities at ORD and JFK, our cargo business's growth in North America, and our unwavering focus on service quality are the foundation of our partnership with Etihad Cargo. In line with the SATS Group's vision for the future of cargo handling, we are introducing digital solutions for efficient dock management and landside operations, investing in auto-dimensioning equipment to enhance accuracy, implementing IATA DG Autocheck for safer handling of dangerous goods, and offering real-time warehouse progress monitoring for customers. We are also introducing an automated pallet storage system called Raft to optimize storage and retrieval efficiency," stated Frank Clemente, Senior Vice President of Cargo and Express, North America at WFS."
Mohammed Esa, Executive Vice President of Group Commercials at WFS, stated, "We are thrilled to expand our partnership with Etihad Cargo by adding these three stations in North America. Our global network as part of the SATS Group provides us with a fantastic opportunity to consistently serve our strategic customers and support their growth in critical cargo markets."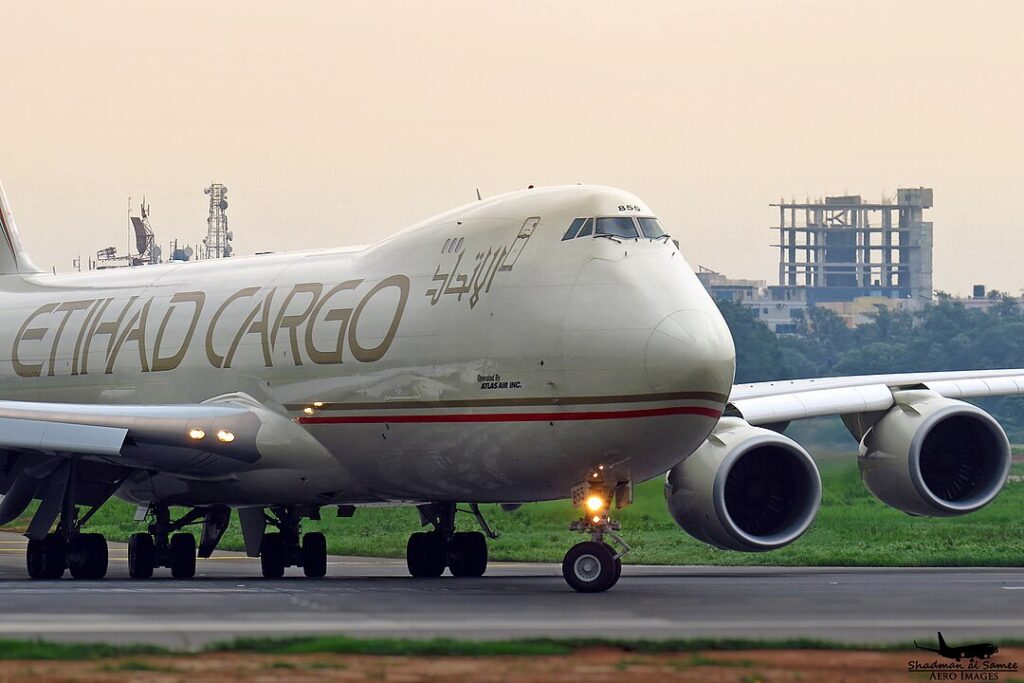 State of the Art Facility
Etihad Cargo will make use of several WFS cargo handling facilities at Chicago O'Hare International Airport (ORD), including two dedicated parking positions conveniently situated just outside WFS' cargo warehouse and the brand new ORD airport facility of the cargo handling agent.
This state-of-the-art facility offers temperature-controlled storage rooms featuring a large cool room capable of accommodating eight pallets. This expansion will enhance Etihad Cargo's end-to-end cool chain capabilities in the region.
Etihad Cargo's extended collaboration with WFS in the United States aligns with the carrier's efforts to enhance its IATA CEIV-certified premium products, which include PharmaLife for pharmaceutical transport, FreshForward for perishable goods transport, and its services designed for the safe and comfortable transportation of live animals, namely LiveAnimals and SkyStables.
Stay tuned with us. Further, follow us on social media for the latest updates.
Also Read: US Airlines, Including American, United, Delta, and Southwest, want you to Dress Properly – Aviation A2Z
Join us on Telegram Group for the Latest Aviation Updates. Subsequently, follow us on Google News.