AZERBAIJAN- Today (October 3, 2023), Silk Way West Airlines welcomed its inaugural Boeing 777 Freighter at Heydar Aliyev International Airport, marking the airline's induction as the latest operator of the world's largest, longest-range, and most capable twin-engine cargo aircraft.
With the addition of the 777 Freighter, Silk Way West is poised to enhance its cargo capacity, addressing the increasing demand for freight transportation across the globe.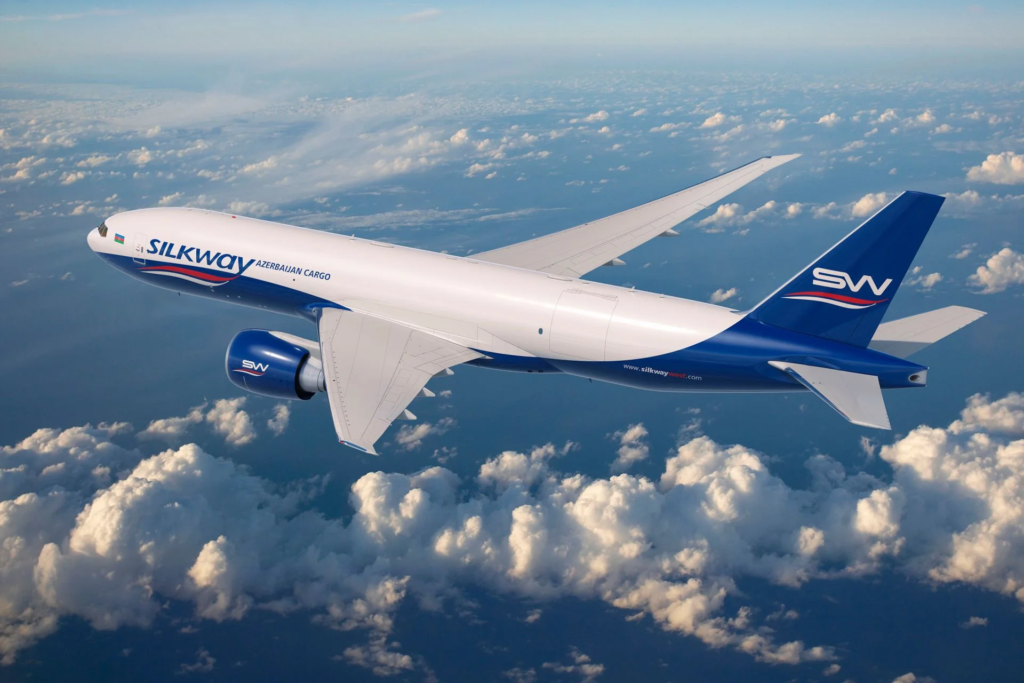 Silk Way West Airlines Boeing 777 Freighter
Crafted to integrate into Silk Way West's existing cargo operations seamlessly, the 777 Freighter is set to bolster the efficiency and operational adaptability of the Azerbaijan-based airline.
This impressive aircraft boasts a remarkable range of 9,200 kilometers and a maximum structural payload capacity of 107,000 kilograms, allowing operators to reduce the number of stops and minimize landing fees on extended long-haul routes.
Its generously proportioned fuselage diameter accommodates the transportation of tall and oversized cargo loads on 3-meter-tall pallets, and its main deck side cargo door spans 3.72 meters in width, facilitating the hassle-free loading of taller and broader cargo items.
The 777 Freighter's heightened fuel efficiency, combined with Silk Way West's recent choice of the 777-8 Freighter, will play a pivotal role in advancing the airline's sustainability objectives in both the short and long term.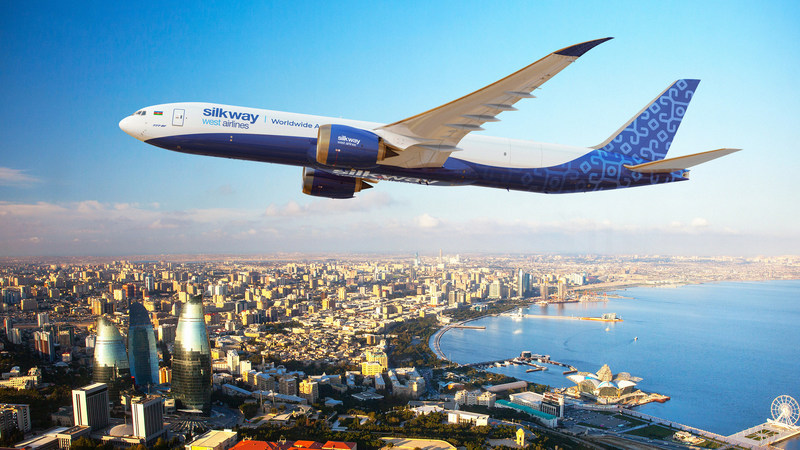 Executive Insights
Fadi Nahas, Vice President of Silk Way West Airlines, Americas, said, "The arrival of this aircraft signifies a pivotal milestone in our strategic vision to transform Silk Way West Airlines into a more environmentally friendly and fuel-efficient entity while also positioning it for substantial growth. This fleet expansion opens up new avenues for Silk Way West Airlines, enabling us to augment our flight frequency and extend our services to key destinations. This underscores the growing significance of Baku, our home base, as a pivotal regional and global transportation hub."
Paul Righi, Boeing's Vice President of Sales for Eurasia, remarked, "With expectations of the global air cargo fleet expanding by over 60% in the next two decades, the unmatched efficiency of the 777 Freighter will empower Silk Way West to enhance its capabilities and further expand its world-class cargo operations. We are privileged to strengthen our partnership as Silk Way West continues to grow its freighter fleet."
Notably, the 777 Freighter stands as Boeing's most successful freighter model to date, with 319 orders received from customers worldwide since the program's inception in 2005.
As the leading provider of cargo aircraft globally, Boeing contributes over 90% of dedicated freighter capacity across the world, encompassing both newly manufactured and converted aircraft.
Stay tuned with us. Further, follow us on social media for the latest updates.
Also Read: US Airlines, Including American, United, Delta, and Southwest, want you to Dress Properly – Aviation A2Z
Join us on Telegram Group for the Latest Aviation Updates. Subsequently, follow us on Google News.