LONDON- An elderly couple found themselves stranded at Istanbul Airport (IST) for a full day, seated in chairs, due to an apparent oversight by IndiGo (6E) Airlines, which resulted in them missing their connecting flight to India, reported Times of India.
The couple, one of whom was wheelchair-bound, had embarked on a journey from London to Mumbai, with the London-Istanbul segment being operated by Turkish Airlines (TK) and the subsequent leg to Mumbai (BOM) booked with IndiGo. It was only after spending an entire day in the Istanbul terminal that they were able to catch the next day's flight to Mumbai.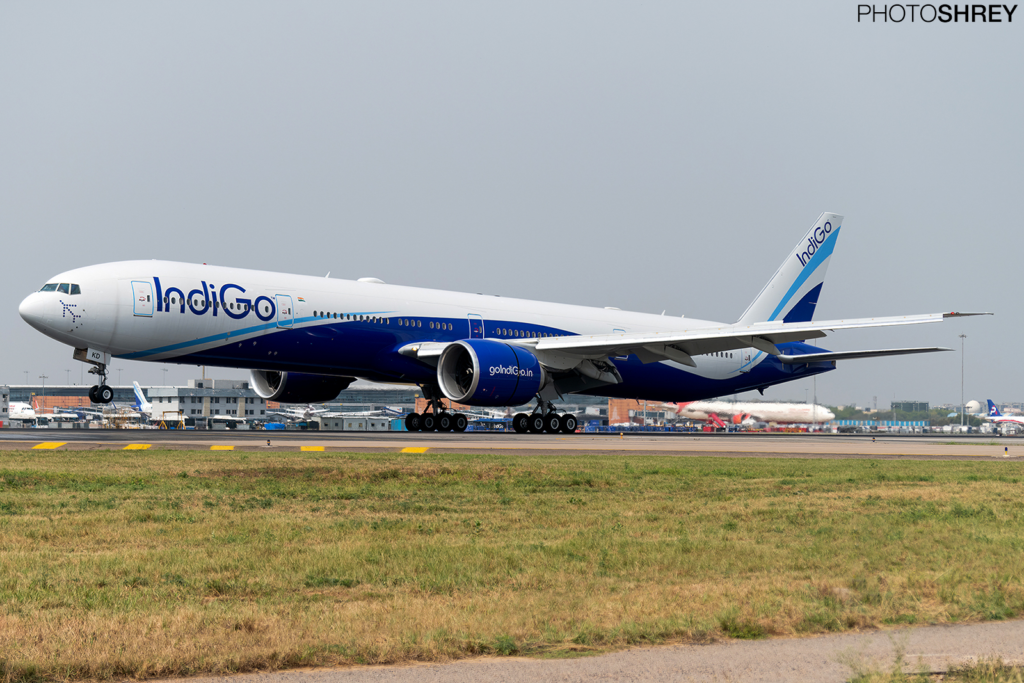 IndiGo Leaves Indian Couple in Istanbul
Richa Shah, the daughter of Rajesh Shah (64) and Rashmi Shah (59), shared details of their journey on August 17, 2023. She explained that her father, who had previously experienced multiple strokes and undergone surgeries, required a wheelchair due to his limited mobility.
The couple had a single PNR ticket for their travel and arrived in Istanbul per their scheduled itinerary.
Upon their arrival, airport ground staff assisted the Shahs with their connecting flight to Mumbai. However, Richa explained that her mother had to inquire about the flight's status after waiting for several hours at the boarding gate.
Subsequently, the staff took their boarding passes and instructed them to wait for further directions. This cycle of waiting and being told to wait for their supervisor to arrive continued.
The situation became more distressing when the Shahs were eventually informed that the Mumbai flight had already taken off. In a state of panic, they reached out to Richa for help, but language barriers prevented effective communication with the local airport staff, as they primarily spoke Turkish.
24 Hours Delay
After numerous attempts, Richa managed to contact the IndiGo helpline from India, and the airline eventually issued them a boarding pass for a Mumbai-bound flight scheduled for the following day.
Throughout this ordeal, her parents, who were vegetarians requiring constant medication and medical support, found themselves stranded at Istanbul Airport for a grueling 24 hours.
During this time, they had limited provisions: a loaf of bread and a coke bottle. They were informed that they would be picked up from the same location for their flight the next day.
Similar Incident
Air France (AF), one of the leading airlines in the world, was forced to cancel its highly anticipated flight from Paris to Toronto due to a technical issue with the aircraft and the unavailability of a replacement plane.
As a result, numerous passengers, including those who had traveled all the way from India for the connecting flight, found themselves stranded at the Paris airport, facing uncertainty and frustration.
The cancellation of flight AF356 on June 24, 2023, from Paris Charles de Gaulle to Toronto left passengers in a state of disarray.
Air France expressed its regret for the inconvenience caused and assured customers that every effort is being made to transport them to their intended destination as swiftly as possible.
Air France issued a statement acknowledging the circumstances: "We confirm that flight AF356 on June 24, 2023, from Paris Charles de Gaulle to Toronto had to be canceled due to a technical problem and the unavailability of a new aircraft."
Recognizing the predicament faced by passengers without Schengen visas, who were not allowed to leave the terminal building, Air France took immediate action to assist and accommodate them in a dedicated area of the airport.
Stay tuned with us. Further, follow us on social media for the latest updates.
Also Read: US Airlines, Including American, United, Delta, and Southwest, want you to Dress Properly – Aviation A2Z
Join us on Telegram Group for the Latest Aviation Updates. Subsequently, follow us on Google News.