KOCHI- Approximately 120 passengers bound for Riyadh (RUH) were left stranded at Kochi International Airport (COK) for several hours after Saudia Airlines (SV) officials removed them from the flight.
According to Manorama News, at around 8.25 pm, passengers on the flight were asked to disembark due to technical issues. However, at around 11 pm, the flight departed without passengers who had connecting flights to Canada and the US.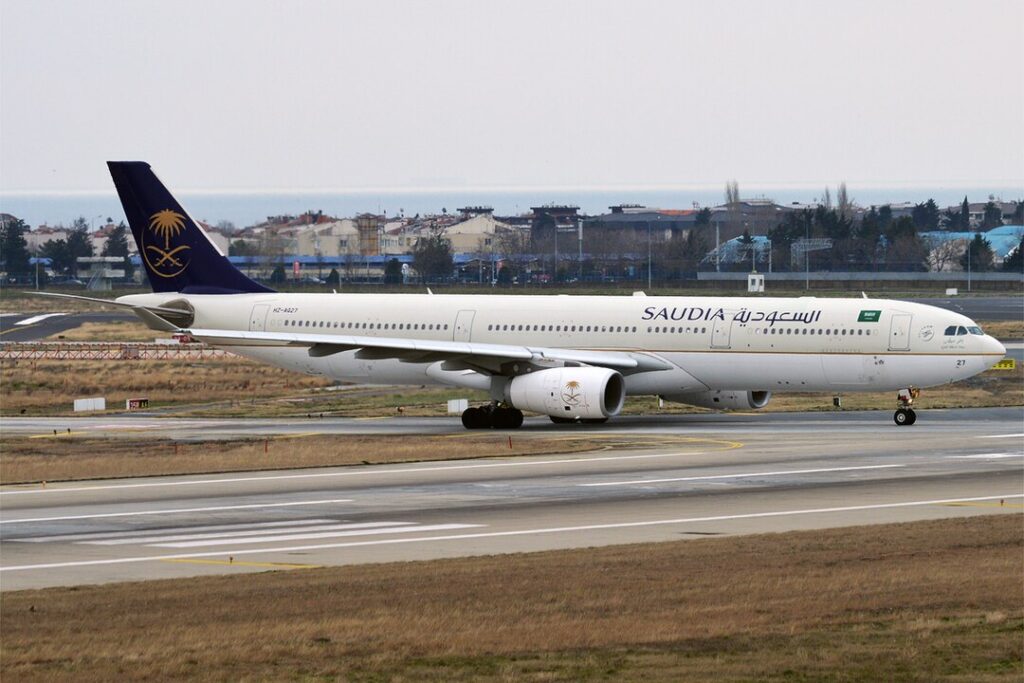 Saudia Flight Takeoff Without Passengers
According to Aviation A2Z, Saudia Airlines operates a daily 1X flight SV775 between Kochi and Riyadh with its Airbus A330 aircraft.
Speaking to Manorama News, passengers expressed concerns that they could lose their jobs if they did not reach Riyadh by Monday.
After enduring hours of being stranded at the airport, the passengers were eventually relocated to a nearby hotel due to the airline's failure to arrange their travel. Reports indicate that all passengers were transferred to a nearby hotel following disagreements with the airline staff.
Furthermore, passengers claimed that they were compelled to wait in the jetway for nearly six hours, and the airline staff exhibited discourteous behavior towards them. Manorama News reported that passengers have not received any flight updates via phone or email from the airline.
One female passenger shared, 'We were asked to disembark as soon as we boarded after completing immigration formalities. Some passengers have work obligations on Monday, and the visas of others are expiring soon. While transitioning to the hotel, airline officials assured us that they would communicate travel arrangements via email or phone calls. However, we have not received any information to date.'
It has been reported that even the airport authority has not received updates from the airline regarding alternative travel plans.
Similar Incident
In March 2023, an incident occurred involving an Air India Express (IX) flight IX695 bound for Kuwait. The flight reportedly departed earlier than the departure time indicated on the affected passengers' tickets, resulting in up to 17 passengers being left behind at Vijayawada International Airport.
Upon learning that the flight had taken off at 9:55 a.m. instead of the originally scheduled 11:00 a.m., the passengers were understandably bewildered by the situation. They had arrived at the airport at 11:00 a.m., as specified on their tickets, having purchased them two days prior. However, they were informed that the flight had already departed at 9:55 a.m.
The affected passengers claimed that they had not received prior notification of the change in departure time and had been instructed to arrive at the airport at 11:00 a.m. without being informed of the revised schedule.
According to airline staff, the change had been announced on several websites where the tickets were sold. However, the passengers argued that they should not be expected to monitor these websites for flight updates regularly.
Stay tuned with us. Further, follow us on social media for the latest updates.
Also Read: US Airlines, Including American, United, Delta, and Southwest, want you to Dress Properly – Aviation A2Z
Join us on Telegram Group for the Latest Aviation Updates. Subsequently, follow us on Google News.