ATLANTA- The aviation industry is a highly competitive field as the demand for flights and aircraft is ever-growing. This growth is largely fueled by well-functioning airlines that provide successful services for billions of people worldwide.
Unsurprisingly, many investors are looking into the possibility of joining the growing sector of airlines. Of course, it takes a lot more than spare money, as you also must follow aviation updates on a daily basis. But it is also important to have some general knowledge of where global airlines stand today.
Leasing
In the most basic sense, an Airline is a company that provides air transportation services for passengers or freight. However, the actual functioning of an airline is somewhat more complicated, and many airlines have other sources of income. 
With planes scattered over the globe and employees from hundreds of countries, modern airlines are international corporations like none other. They all have close relations with one another as functioning worldwide takes a level of cooperation.
The practice of aircraft leasing is very common. So much so that as much as half of all planes in use are leased. Although it is riskier for the airlines finance-wise, aircraft leases ease the logistical burdens and lower the maintenance costs.
A wet lease is another form of leasing where the aircraft and the whole crew, including pilots and maintenance staff, are leased from one airline to the other. Such a lease can last for a few years and might cut the profits of a new airline significantly.
It is important to evaluate how much of the airline operation is based on leases from other companies before making a decision to invest.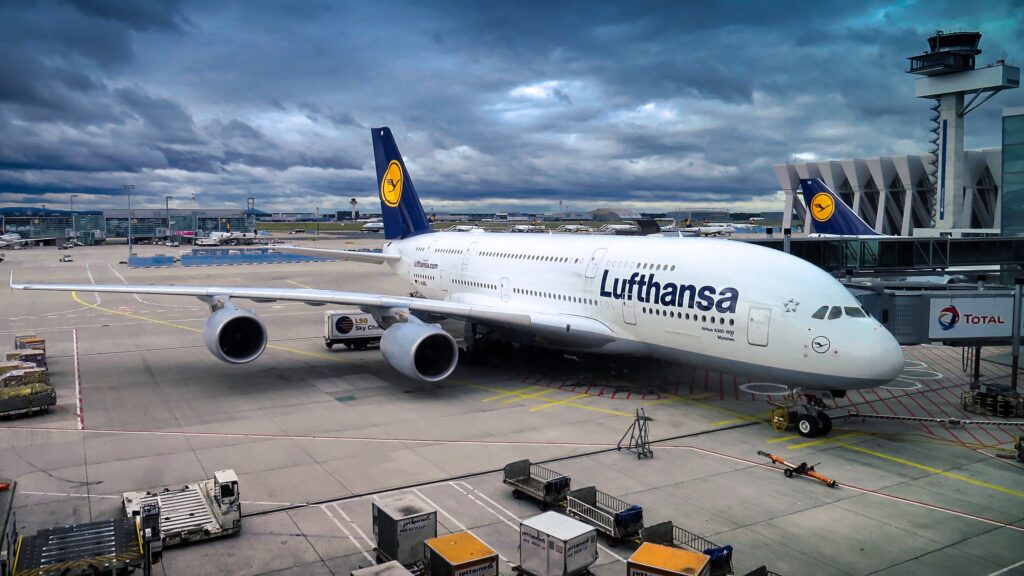 Airlines During Crises
The COVID-19 pandemic and the preceding financial turmoils of 2008 showed that the lease-based model is not sustainable for small airlines. Many small private airlines had to file for bankruptcy as they still had to pay for planes and crews leased from other companies, but their main flights were non-operational.
But the situation wasn't as bad as it looked at first sight. Most Airlines have agreements that include force majeure situations, such as the COVID-19 pandemic, which allows the leaser not to fulfill their obligations.
However, these clauses applied to dry lease agreements more often as they involved only the aircraft but not the crew. Since there was no crew from the lessor's company, the lessee still had to pay for planes standing in the hangars.
That's why, during the COVID-19 pandemic, many airlines received financial aid from governments that were inclined to keep these businesses. However, this aid was distributed more to airlines that have regional importance or must continue fulfilling government contracts.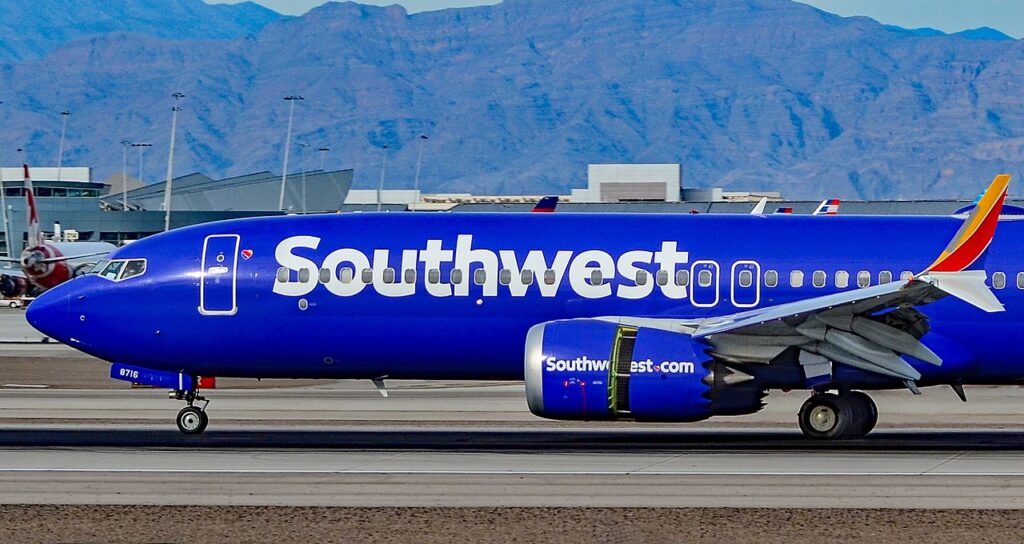 Top 5 Most Profitable Airlines in the World
Wet leases and resistance to outside threads, such as global pandemics and financial crises, were the two most important factors that we used when making the list below. Of course, we will also look into the current profits and net worth.
However, airlines that successfully manage (perhaps even profit from) their wet leases and were able to bounce back from the COVID-19 pandemic fast top our list.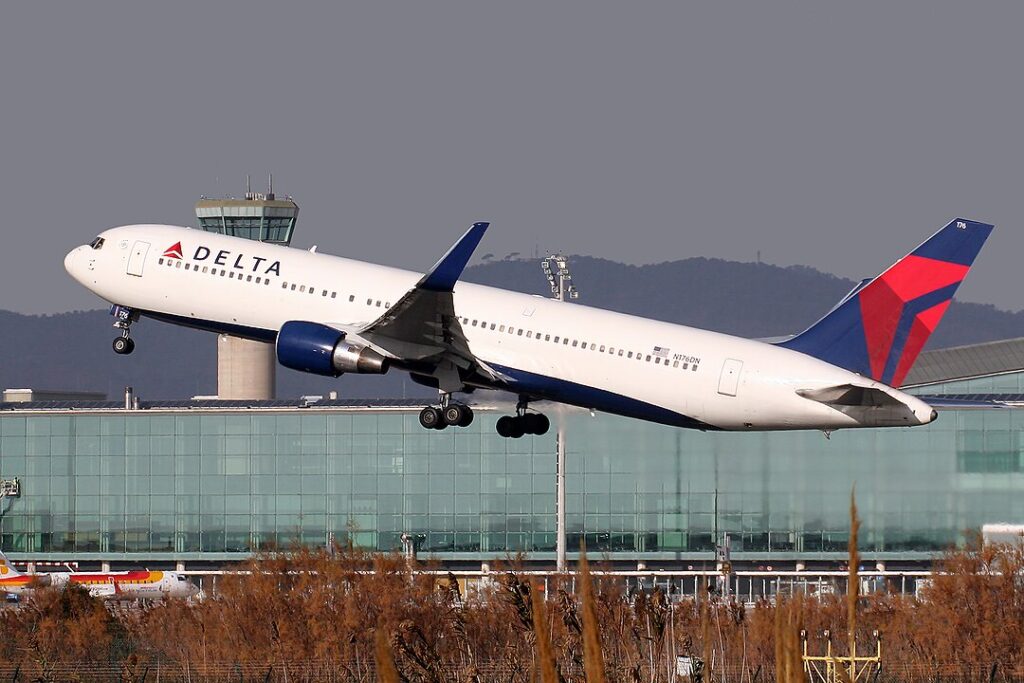 Delta Air Lines
As of 2022, Delta Air Lines (DL) had 1.318 billion dollars of net income and control assets that are valued at 6.5 billion dollars. Delta Airlines did exceptionally well after the pandemic, recovering swiftly and taking over a larger market margin.
We could speculate that this is due to the lessons learned back in 2007 when the company was nearly bankrupt but managed to bounce off and become openly traded. Delta Airlines has a long history of ups and downs. It's one of the oldest Airlines in operation, as the company started in 1925.
International Airlines Group (IAG)
Although the International Airlines Group (IAG) had a large profit of over one billion dollars. As IAG is a group of airlines rather than one airline operating alone, it was able to smartly use wet lease agreements and cut maintenance costs faster than any other European competitors.
Another important factor is that IAG had the best Passenger load factor in 2022. It simply means that their planes were almost always traveling full and thus made more profit.
United Airlines
United Airlines (UA) had a net profit of 737 million dollars. This was a significant boost compared to previous years, as the company saw a net loss of almost two billion dollars in 2021. However, its market share comparatively has seen a loss to Delta Airlines.
This is likely because the company had a slower first quarter as the airlines still had some major expenditures in staff. United Airlines has significantly more employees (around 90,000) than Delta Airlines (around 74,000), which is a liability when counting net profits.
Southwest Airlines
Southwest Airlines (WN) stands out from this list as it is a low-cost carrier that does not often have large net profits. Still, these airlines had 539 million dollars in profit in 2022. It is a decline of 45 percent, but compared to other airlines, this is a great comeback from the pandemic.
Although the company wet leases planes for some of its flights, it has a strong fleet of economy-class Boeing 737 aircraft, which it often leases to other smaller airlines. This might have been this airline's main source of new income last year.
Lufthansa Group
Lufthansa (LH) Group, Germany's largest and most profitable airline, had a net profit of 791 million euros in 2022. However, Lufthansa is only the second largest single airline in Europe, as the ultra-cheap flight airline Ryanair (FR) operates a larger fleet and covers more destinations.
A large part of the profits of Lufthansa group consists of maintenance and repair services that it provides in various airports across Europe.
Although the year 2022 has seen a setback in profits, it is likely that 2023 will get them back on track. Having such established positions, all of these airlines are worth investing in.
Stay tuned with us. Further, follow us on social media for the latest updates.
Also Read: US Airlines, Including American, United, Delta, and Southwest, want you to Dress Properly – Aviation A2Z
Join us on Telegram Group for the Latest Aviation Updates. Subsequently, follow us on Google News.