SINGAPORE- ST Engineering Commercial Aerospace Division is set to Enhance Capacity at Singapore Changi Airport (SIN) with New Airframe Maintenance Facility Hangar. The upcoming airframe facility will feature four widebody hangar bays, including a versatile paint and maintenance bay.
ST Engineering cites the growing demand for airframe Maintenance, Repair, and Overhaul (MRO) services in the Asia Pacific region as the driving force behind the need for this new facility.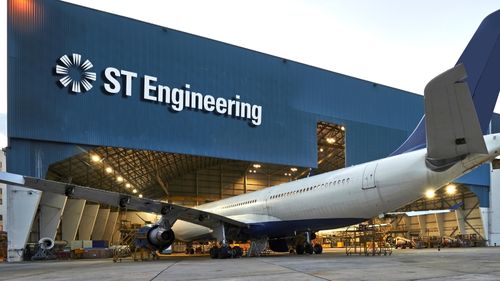 ST Engineering New Hangar Facility
A groundbreaking ceremony occurred on September 23 at the facility's location adjacent to the Changi Airfreight Centre in Changi Creek, with industry and government partners in attendance.
The comprehensive development of this 84,000 square meters facility is budgeted at approximately S$170 million, encompassing both construction and equipment expenditures.
The initial hangar bay is projected to be operational by mid-2025, with the remaining three expected to be completed by the end of 2026.
This state-of-the-art facility will integrate eco-friendly and advanced technology features, such as the installation of solar panels on its hangar roof to harness solar energy for a portion of its power needs, automated guided vehicles for efficient tool and part retrieval and transportation, and digital tools to streamline operations and reduce paper usage.
Generating Employment Opportunities
Upon reaching full operational status, the facility is expected to yield an extra 1.3 million man-hours annually, equivalent to approximately 10 percent of ST Engineering's existing global airframe Maintenance, Repair, and Overhaul (MRO) capacity.
This expansion is set to generate more than 550 job opportunities, encompassing various roles such as licensed aircraft engineers, planning and production control specialists, mechanics, and warehouse and logistics personnel.
Furthermore, ST Engineering has announced that Japan Airlines (JL), a valued long-term client, will be the inaugural airline to utilize the new facility for aircraft servicing.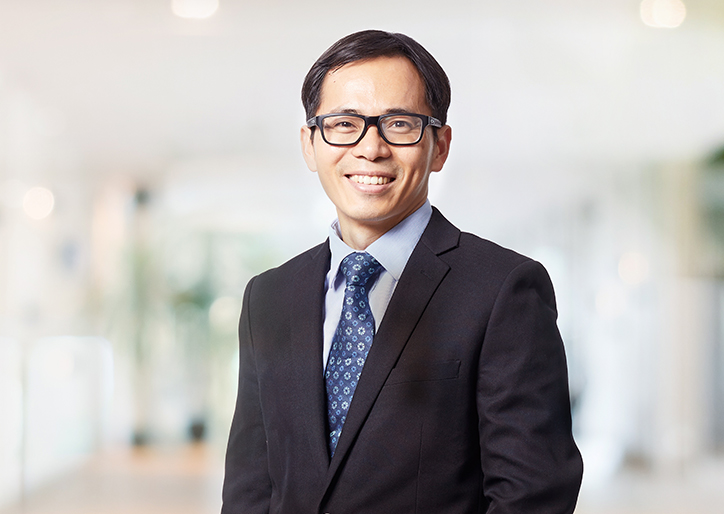 Executive Insights
Jeffrey Lam, President of Commercial Aerospace at ST Engineering, stated the significance of this development.
"This marks a momentous milestone for us, especially considering that the Asia Pacific region is a key market for ST Engineering. As the regional aerospace industry is poised for robust growth in the coming decade, this expanded capacity will enable us to better fulfill our commitments to our long-standing customers by meeting their increasing maintenance requirements and positioning us to seize future growth opportunities."
Lam further emphasized the strategic importance of Singapore, remarking,
"This substantial commitment in Singapore underscores our belief that Singapore remains a pivotal hub for growth, even as we continue to expand our presence in other global markets."
Tan Kong Hwee, Executive Vice President of the Singapore Economic Development Board (EDB), expressed support for ST Engineering's endeavor,
"Singapore's aerospace industry is well-positioned for growth, especially as global air travel rebounds. EDB is pleased to collaborate with ST Engineering, a successful homegrown enterprise, to tap into new business prospects by leveraging Singapore's position as a leading hub for Maintenance, Repair, and Overhaul (MRO) services in the Asia Pacific region. We anticipate promising career opportunities for Singaporeans in this industry, with a positive outlook for long-term growth."
With a global presence spanning the Asia-Pacific, the United States, and Europe, ST Engineering holds the distinction of being the world's largest third-party airframe MRO service provider, boasting a capacity of over 13 million manhours and a track record of more than 45 years in delivering tailored airframe maintenance solutions.
The addition of the new facility at Changi Creek further solidifies ST Engineering's commitment and investment in Singapore, bringing the total number of airframe facilities in Singapore to four.
Stay tuned with us. Further, follow us on social media for the latest updates.
Also Read: US Airlines, Including American, United, Delta, and Southwest, want you to Dress Properly – Aviation A2Z
Join us on Telegram Group for the Latest Aviation Updates. Subsequently, follow us on Google News.