DOHA- Qatar Airways (QR) is set to expand its flight operations at airports in the United States of America (USA). It has ambitious plans to serve 250 destinations globally, as CEO Akbar Al Baker announced during a press conference in Seattle earlier this month.
In 2023 alone, Qatar Airways has already introduced three new flight routes (Trabzon, Turkey; Lyon, France; and Toulouse, France) and resumed services to seven temporarily suspended destinations during the COVID-related slowdown (Beijing, China; Davao, Philippines; Nice, France; Tokyo, Haneda, Japan; Casablanca and Marrakesh, Morocco; and Birmingham, England).
Qatar Airways America Flights
By the end of 2023, Qatar Airways will further expand its network to include Phnom Penh, Cambodia, and Ras Al Khaimah, United Arab Emirates.
Additionally, the airline has plans to introduce service to six more destinations next summer: Medan, Indonesia; Chittagong, Bangladesh; Osaka, Japan; Juba, South Sudan; Kinshasa, Congo; and Buenos Aires, Argentina. These additions will extend Qatar Airways' reach to encompass 185 airports worldwide.
Qatar Airways is set to increase its flight frequency within the United States. Depending on aircraft availability, the airline plans to double its daily departures from both Seattle and Miami, reports AFAR.
Starting on October 29, Qatar Airways will expand its service from New York's John F. Kennedy International Airport (JFK) to three daily flights, up from the current twice-daily schedule.
Furthermore, Qatar Airways will enhance its winter flight schedule in Washington, D.C. It will introduce a new departure at 10:35 a.m. from Dulles International Airport, operating between three to five days per week, in addition to the existing daily 8:05 p.m. departures.
In the upcoming weeks, Qatar Airways will optimize its code-sharing partnerships with American Airlines, JetBlue Airways, and Alaska Airlines. This will provide customers with improved options to book connecting flights with these airlines and Qatar Airways using a single ticket, regardless of which airline's website is used for booking.
As CEO Akbar Al Baker stated, Qatar Airways sees significant potential in the U.S. market, not only for traditional leisure travel but also due to the substantial diaspora from the Middle East region now residing in the United States.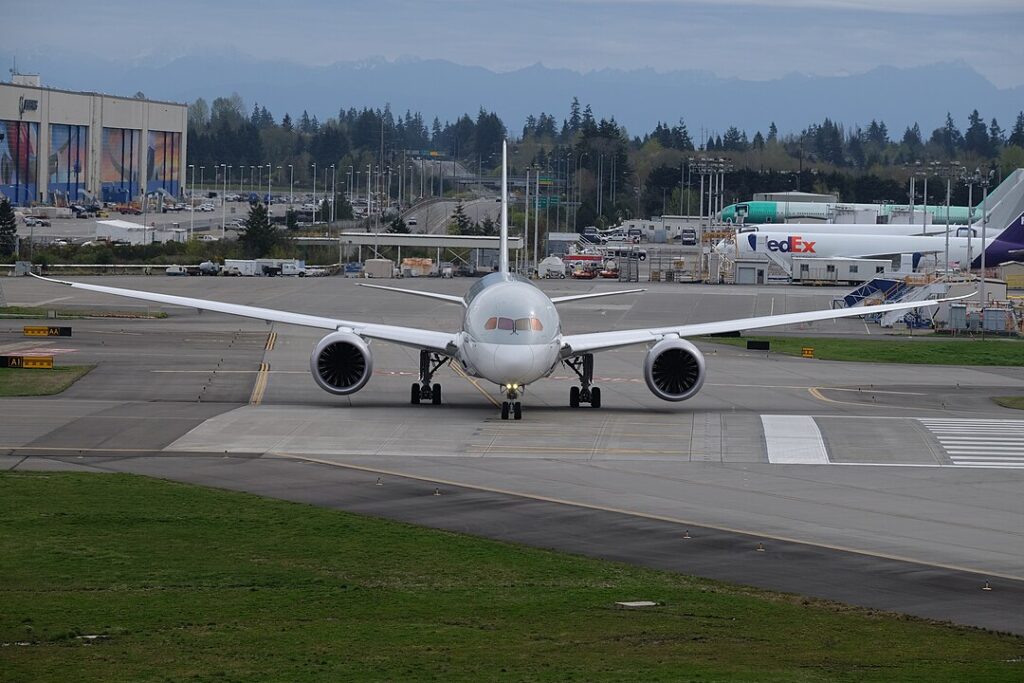 Supply Chain Issues
According to CEO Akbar Al Baker, Qatar Airways is facing delays in its expansion plans, primarily due to manufacturing delays in aircraft production, many of which are attributed to supply chain backlogs stemming from the COVID-19 pandemic.
Consequently, some of the airline's ambitions to reach a total of 250 global destinations will need to be postponed until 2025 or 2026, awaiting the delivery of additional aircraft from Boeing and Airbus.
Despite these setbacks, Qatar Airways maintains its reputation for offering top-notch business seats and services. Al Baker expresses confidence that global passenger demand will support the airline's growth strategy.
He emphasizes the airline's strategic location, with Hamad Airport in Doha being within seven hours of flight time to 65 percent of the world's population.
Qatar Airways is eyeing expansion opportunities in markets such as India and Africa, where Al Baker notes a lack of satisfactory quantity and quality in air travel services. However, he highlights potential hurdles in these regions, such as infrastructure constraints, the need for improved airports, and better airspace and runway capacity management, which could impact the airline's growth in these areas.
In Al Baker's words, "There's so much business to go around" in these emerging markets, but success will hinge on creating efficient travel hubs and seamless connections for passengers.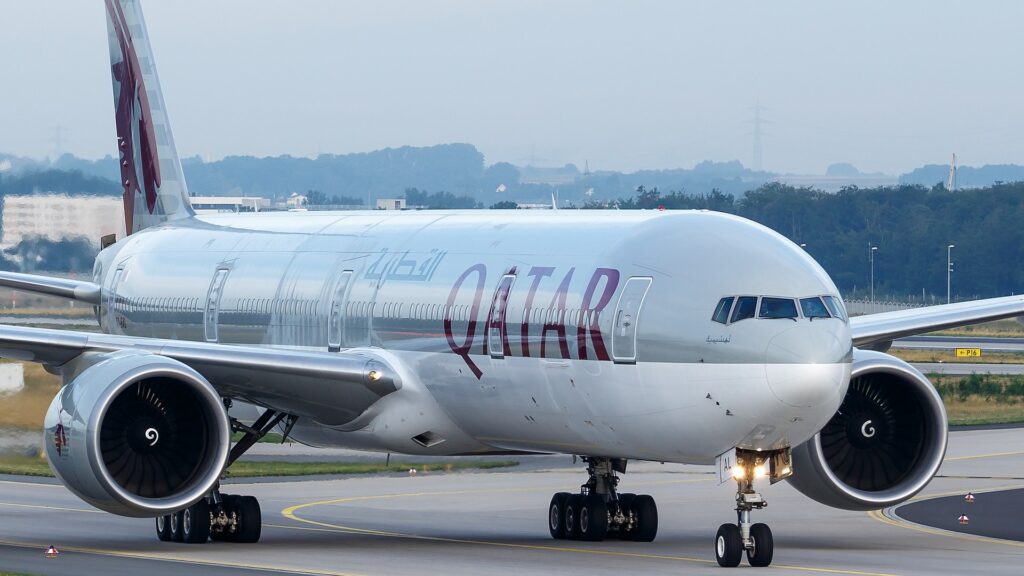 Fueling Sustainable Growth
During the recent news conference, Qatar Airways unveiled its latest sustainability initiatives, highlighting its commitment to developing and utilizing non-petroleum-based sustainable aviation fuels (SAFs).
CEO Akbar Al Baker emphasized that although Qatar is an oil-producing country, it is not a major producer like its neighboring nations, which has spurred the airline's interest in alternative fuels.
Qatar Airways is actively involved in over 70 fuel optimization projects, encompassing measures such as acquiring the most fuel-efficient aircraft and offering incentives to pilots who demonstrate fuel-saving practices during flights and on runways.
As part of its sustainability goals, Qatar Airways aims to incorporate SAFs into 10 percent of its global fuel supply by 2030, as outlined in a presentation during the Seattle news conference.
In May 2023, the airline entered into an agreement with Shell to utilize a 5 percent SAF blend for all Amsterdam flights in the coming fiscal year, reducing 7,500 tons of CO2 emissions.
According to Al Baker, the primary challenge associated with SAF usage is its current high cost. He noted that SAF is currently four to five times more expensive than conventional fuel.
While Qatar Airways is willing to pay up to 10 to 15 percent more for SAFs, a 500 percent increase would render air travel unaffordable. Consequently, the airline is actively advocating for affordable SAF development and is among the few airlines exerting pressure on manufacturers to expedite this process.
Stay tuned with us. Further, follow us on social media for the latest updates.
Also Read: US Airlines, Including American, United, Delta, and Southwest, want you to Dress Properly – Aviation A2Z
Join us on Telegram Group for the Latest Aviation Updates. Subsequently, follow us on Google News.