FORT LAUDERDALE- On Monday (September 25, 2023), eight individuals were hospitalized following a JetBlue (B6) Airways flight's encounter with severe turbulence during its landing in Fort Lauderdale, Florida.
JetBlue flight 1256 was en route from Guayaquil, Ecuador, to Fort Lauderdale-Hollywood International Airport when it unexpectedly encountered turbulence, as stated in a company announcement.
JetBlue Flight Turbulence
Despite the turbulence, the plane safely landed and was met by medical personnel on the ground. JetBlue reported that seven passengers and one inflight crew member were transported to the hospital for evaluation and treatment.
"JetBlue will take steps to provide assistance to our passengers and crew members," the statement added. "The aircraft used for this flight has been removed from service for inspection."
According to airline experts, airplane seatbelts aim to ensure passengers' safety, especially during turbulent conditions.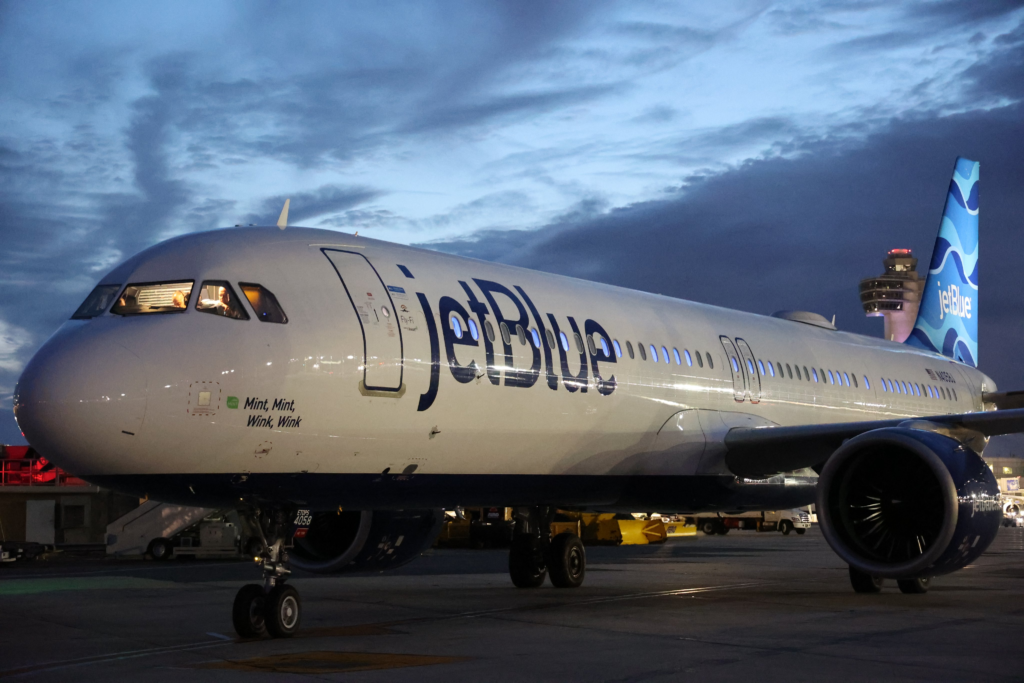 Sara Nelson, the president of the Association of Flight Attendants, has previously expressed that if it were not for the presence of passengers in an enclosed space with recirculated air high above the Earth, it would be preferable to keep the seatbelt sign on throughout the entire flight, as reported by USA TODAY.
Turbulence is known for its unpredictability and can take three main forms: mountain wave turbulence, which occurs when the wind changes direction after encountering a mountain; convective turbulence, associated with stormy weather; and clear air turbulence, the most common type that is difficult to predict and is increasingly affected by climate change.
Stay tuned with us. Further, follow us on social media for the latest updates.
Also Read: US Airlines, Including American, United, Delta, and Southwest, want you to Dress Properly – Aviation A2Z
Join us on Telegram Group for the Latest Aviation Updates. Subsequently, follow us on Google News.