DUBAI- A few weeks ago, the inaugural Emirates (EK) Airlines Airbus A380 was decommissioned and transformed into keyrings, a project was undertaken by Falcon Aircraft Recycling in Dubai, with the resulting keyrings available for purchase through Aviationtag.
Today, we'll delve into the intriguing process that led to the conversion of this colossal aircraft into diminutive yet distinctive keyring mementos.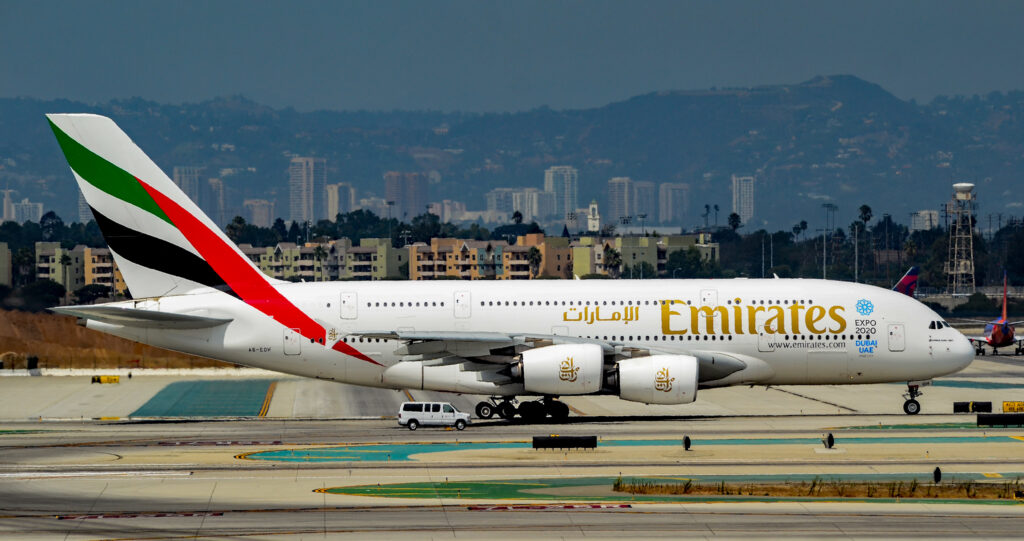 Retiring the Inaugural Emirates Airbus A380
Dismantling aircraft is commonplace at the conclusion of their operational life, with approximately 90% of an Airbus A380 being recyclable. Nonetheless, recycling isn't the sole avenue pursued. In a burgeoning trend, more and more aircraft components find new life in the hands of aviation enthusiasts worldwide through resale.
The journey of transforming the first Emirates Airbus A380 commenced approximately two years ago at the Dubai World Central Airport (DWC), which also serves as the venue for the biennial Dubai Airshow. During this period, Emirates' Chief Operating Officer shared visual updates of the aircraft's deconstruction process on his Instagram profile.
Falcon Aircraft Recycling collaborated closely with Emirates in the extensive process of dismantling the massive aircraft, and their endeavor included the sale of aircraft components at the 2021 Air Show.
Initially, they extracted sections of the fuselage, cutting them into uniform segments and subsequently creating roughly 13 to 21 identical tags from each segment.
In November 2021, Andrew Tonks, Director of Falcon Aircraft Recycling, provided insights into this endeavor during an interview with Sam Chui.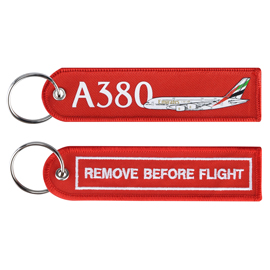 Its an Art
After each tag had been carefully removed from the fuselage panel, they underwent a meticulous laser engraving process, where each tag's unique details were intricately etched onto the surface. This phase likely demanded significant time and attention, given that a staggering total of over 23,500 tags were crafted.
Following their time in the laser engraving machine, the tags were thoroughly cleaned using a combination of liquid and cloth.
Subsequently, the final touch involved applying ink to the tags and meticulously rubbing it into the laser-engraved grooves. A final cleaning round ensured the tags were pristine before they were paired with their certificates of authenticity and thoughtfully packaged in designated boxes.
Notably, the A6-EDA is the fifth Airbus A380 to be featured in the Aviationtag store and marks the first from Emirates. The previous aircraft included 9V-SKA, 9V-SKB, 9V-SKD, and 9V-SKE, all of which were former Airbus A380s from Singapore Airlines (SQ).
For a Noble Purpose
The tags are available for purchase on Aviationtag's website at a price of €59.95 ($62.94). While this might appear to be slightly higher in cost than the website's other tags, it serves a meaningful purpose, as a portion of the proceeds from each sale contributes to the Emirates Foundation.
The Emirates Foundation is dedicated to assisting underprivileged children, prioritizing the provision of secure shelter, healthcare, and education for those in greatest need across nine countries worldwide.
These efforts span continents from Africa and Asia to South America, and they extend even within the United Arab Emirates.
Stay tuned with us. Further, follow us on social media for the latest updates.
Also Read: US Airlines, Including American, United, Delta, and Southwest, want you to Dress Properly – Aviation A2Z
Join us on Telegram Group for the Latest Aviation Updates. Subsequently, follow us on Google News.