LONDON- Nigeria's Air Peace (P4) is appealing to UK authorities for access to London Heathrow (LHR) slots. This request follows the recent acquisition of UK Third Country Operator (TCO) authorization by the airline.
After gaining approval to operate flights to the UK, Nigerian aviation authorities suggested that Air Peace could conduct flight operations from either London Stansted (STN) or London Gatwick (LGW), both of which rank among the UK's top five busiest airports. However, the airline's CEO, Allen Onyema, declined this proposal, citing the Bilateral Air Service Agreement (BASA).
Air Peace Eyes London Heathrow Slots
The airline's CEO is advocating for Air Peace to initiate services at a 'primary airport,' emphasizing that UK carriers such as British Airways (BA) and Virgin Atlantic (VS) have the capacity to conduct flights from Nigeria's primary airports, including Muhammed International Airport (LOS) and Nnamdi Azikiwe Airport (ABV).
When explaining his decision to reject the offer, Onyema expressed his viewpoint to The Whistler:
"It took seven years for them to come and conduct the audit. Now that we've received approval, the next step is securing slots. They're suggesting London Stansted or London Gatwick. I'm not interested in Stansted or Gatwick. According to the Bilateral Air Service Agreement (BASA), you have access to our two primary airports when you come to Nigeria. So, you should provide me access to your primary airport. It must be Heathrow or nothing."
This recent disagreement over Heathrow slots is not the first instance of Nigeria and the UK encountering issues related to them. In 2011, Nigeria threatened to revoke permission for British airlines due to Arik Air's inability to secure slots at Heathrow.
According to ch-aviation.com, Air Peace is currently the sole Nigerian carrier authorized to operate in the UK.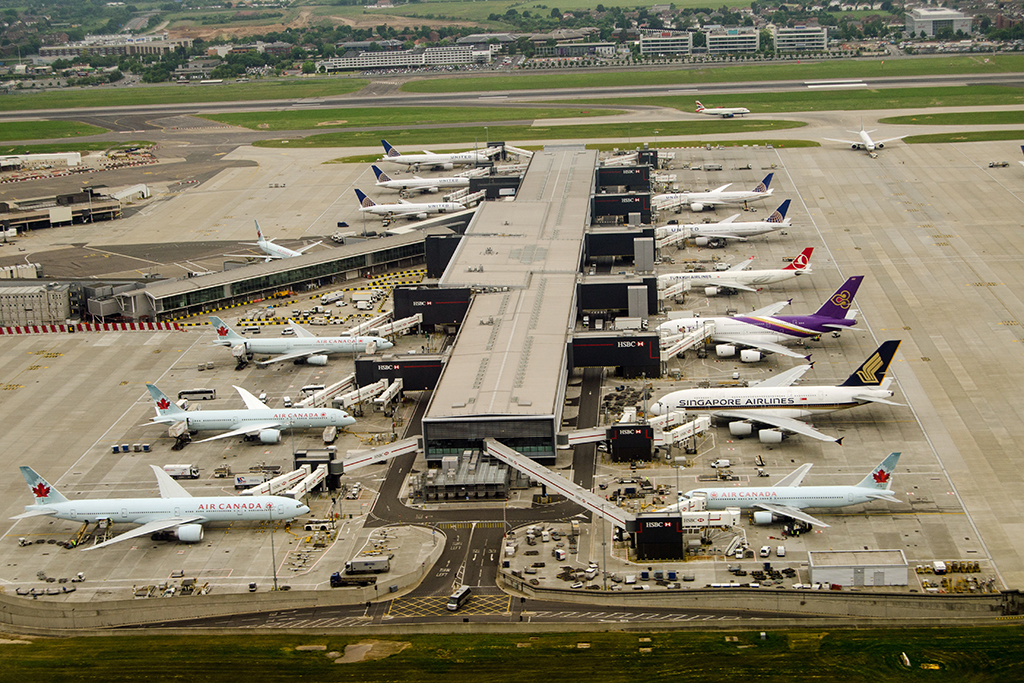 Important Slots
The most highly sought-after airport slots in the UK, and indeed among the most desirable globally, can be found at London Heathrow Airport (LHR). Heathrow is renowned as one of the busiest aviation hubs worldwide, catering to more than 60 million passengers each year.
With its extensive global connections and terminals designed to accommodate major airline alliances, gaining access to LHR slots represents a significant achievement that enhances an airline's standing in the industry.
In crowded airports like LHR, new slots are extremely limited. The demand for slots far exceeds the supply, creating a highly competitive market.
One notable transaction that garnered media attention was Oman Air's purchase of a pair of slots from Air France-KLM for $75 million in 2016. Similarly, in 2015, American Airlines (AA) paid a premium of $60 million for a pair of slots from SAS.
Most Internationally Connected Airport
London Heathrow Airport (LHR) has once again secured its top-ranking status as the world's most internationally connected airport. British Airways (BA) maintains its dominant presence with a 50% share of the flights.
John Grant, Chief Analyst at OAG, commented on the OAG Megahubs findings, emphasizing the enduring importance of international connectivity.
He noted the resurgence of London Heathrow and the remarkable growth of Asian hubs like Kuala Lumpur, highlighting airports' global adaptability and resilience.
Stay tuned with us. Further, follow us on social media for the latest updates.
Also Read: US Airlines, Including American, United, Delta, and Southwest, want you to Dress Properly – Aviation A2Z
Join us on Telegram Group for the Latest Aviation Updates. Subsequently, follow us on Google News.