SYDNEY- Qantas (QF), the Australian flag carrier, has issued a financial report for FY23 and a statement on recent allegations due to the controversy of Qatar Airways (QR) Flight blocks, selling canceled flight tickets, and illegally firing its employees in a pandemic.
The FY23 report provides extensive insights into our financial and non-financial performance, highlighting several positive aspects.
Qantas Statement on Allegations
However, it is being released when our company faces a significant erosion of trust within the community and growing disappointment among our customers. Both the Board and Management are resolutely committed to rectifying this situation.
A substantial portion of this loss of trust can be attributed to allegations raised by the ACCC (Australian Competition and Consumer Commission). We acknowledge the vital role of the ACCC, and our company has fully cooperated with its investigations. The allegations gained substantial attention only when legal action was initiated on August 31 of this year.
These allegations are a cause for concern and have the undivided attention of the Board. The ongoing legal process limits our ability to provide detailed comments at this time. However, we eagerly await the opportunity to respond comprehensively to the specifics of these allegations.
It is worth noting that Qantas has historically adhered to a practice where customers are offered an alternative flight or a refund in the event of flight cancellations.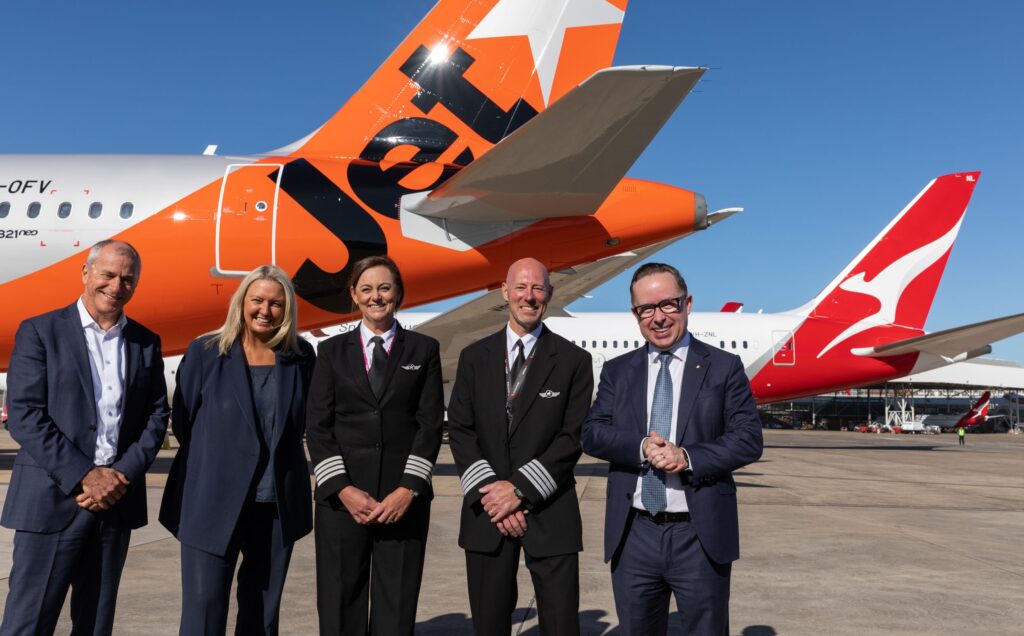 Alan Joyce's remuneration Hold
Regarding Alan Joyce's compensation for FY23, in addition to the $2.2 million in short-term bonuses that have been held back, an additional $8.3 million out of a total adjusted amount of $21.4 million is subject to potential clawback, pending a Board decision.
When combined with previously granted long-term incentives, a total of $14.4 million is eligible for malus and clawback provisions if deemed necessary.
Looking towards the future, the Board has significantly increased the emphasis on customer outcomes as a factor in remuneration for FY24. It has introduced it as a metric for future long-term incentives.
While there are various challenges ahead for the entire Group, it is essential to recognize the numerous positive aspects. One such aspect is that airlines are addressing current challenges from a position of financial strength, which stands in sharp contrast to the past few years. This financial foundation enables it to invest in its customers, acquire new aircraft, and expand its workforce.
Its commitment is unwavering in the endeavor to restore Qantas to its status as one of the most trusted brands. This can only be achieved by consistently meeting the high standards people rightfully expect. The Board is working closely with Vanessa and her newly appointed management team to ensure the realization of this goal.
Stay tuned with us. Further, follow us on social media for the latest updates.
Also Read: US Airlines, Including American, United, Delta, and Southwest, want you to Dress Properly – Aviation A2Z
Join us on Telegram Group for the Latest Aviation Updates. Subsequently, follow us on Google News.