NEW YORK- Pennsylvania-based Eastern Airlines (2D) plans to inaugurate a novel international route linking New York City (JFK) and Wuhan (WUH), China. Even though charter flights constitute most of its operations, this flight is expected to be a regular commercial service.
The proposed route to Wuhan is extensive and includes plans for a layover. While Eastern Airlines hasn't officially disclosed how it will market or sell the flight, it is believed that the airline has the authorization to sell the flight segments individually.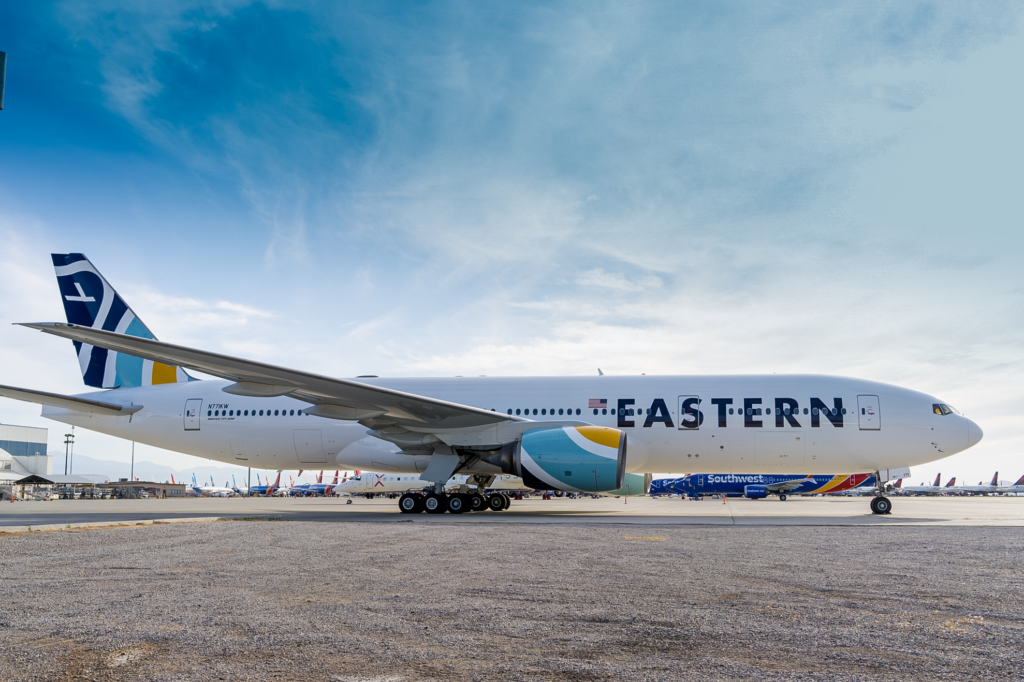 Eastern Airlines Eyes Wuhan Flights
Eastern Airlines has submitted an application to the United States Department of Transportation (DOT) seeking approval to operate flights between New York John F. Kennedy International Airport (JFK) and Wuhan Tianhe International Airport (WUH).
In their application, Eastern Airlines emphasized that granting them the requested authority would be in the public interest as it would enhance the availability of affordable, efficient, and low-cost services for both domestic and international travelers.
Furthermore, it would provide U.S. government employees and contractors with service to Wuhan via a U.S. carrier, which is currently unavailable.
If the DOT approves the application, the route will become a regular commercial service and is planned to commence in January 2024. Eastern Airlines intends to include a Ted Stevens Anchorage International Airport (ANC) stopover before proceeding to WUH.
It's important to note that Eastern Airlines possesses worldwide scheduled and charter authority, allowing it to sell tickets for the JFK-ANC segment.
Presently, there are no nonstop flights from JFK to WUH. While China Southern Airlines (CZ) offers flights from JFK to Guangzhou, China, with onward connections to WUH, Eastern Airlines' proposal seeks to establish a direct link between JFK and WUH, covering a distance of over 6,000 nautical miles.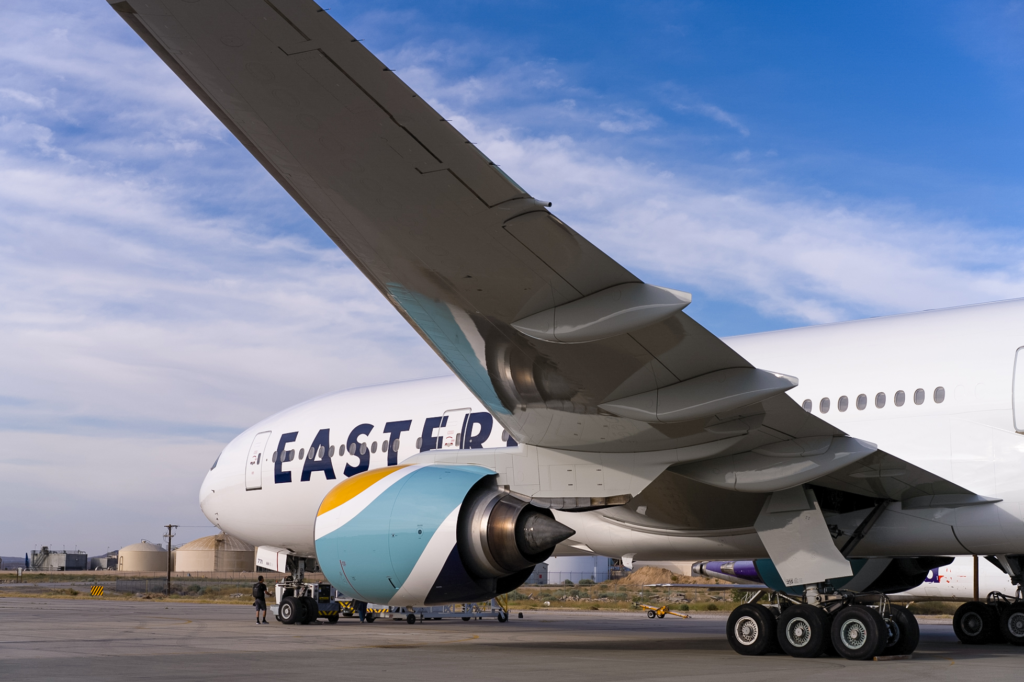 Boeing Fleet
The specific aircraft Eastern Airlines intends to deploy on the route remains undisclosed. As of current information from ch-aviation, Eastern Airlines has three active aircraft in its fleet: two Boeing 767-300ERs and one Boeing 777-200ER.
Additionally, there are nine aircraft categorized as inactive, including one 767-200, three 767-200ERs, four 767-300ERs, and one 777-200ER.
There are reportedly 14 aircraft associated with Eastern Airlines through subsidiary companies, parent companies, or entities under the same group of shareholders.
Eastern Airlines has emphasized its reputation for providing punctual, dependable air transportation with high-quality service on the ground and in-flight. The airline asserts its ability to offer customized air transportation solutions to meet specific requirements.
The exact timeline for the Department of Transportation's decision regarding the approval of the route remains uncertain.
Eastern Airlines had previously sought approval for a service to Shanghai from JFK in the past year, but approval was granted approximately 10 months later. However, the airline has since abandoned its plans to serve Shanghai and redirected its focus towards Wuhan.
Stay tuned with us. Further, follow us on social media for the latest updates.
Also Read: US Airlines, Including American, United, Delta, and Southwest, want you to Dress Properly – Aviation A2Z
Join us on Telegram Group for the Latest Aviation Updates. Subsequently, follow us on Google News.