MUMBAI- Tata Group-owned Air India Express (IX) and AirAsia India (I5) have announced the commencement of interline bookings to facilitate seamless integration between the two airlines.
This development allows passengers to book a single itinerary across both airlines for connecting flights, simplifying the booking process.
Air India Express Interline
Passengers can now use a single Passenger Name Record (PNR) when booking on the common website or other online travel platforms.
For example, under this interline arrangement, travelers can book an itinerary from Lucknow to Delhi and then to Sharjah under one PNR. They will receive their boarding passes for both legs of the journey (Lucknow to Delhi and Delhi to Sharjah) at the outset of their journey in Lucknow.
Air India Express and AirAsia India operate a combined fleet of 54 aircraft, serving 44 destinations and over 250 routes across India, the Middle East, and Southeast Asia.
Both airlines have also integrated ancillary add-on services and sub-brands, such as Gourmair in-flight dining, Xpress Prime seating, and Xpress Ahead priority services.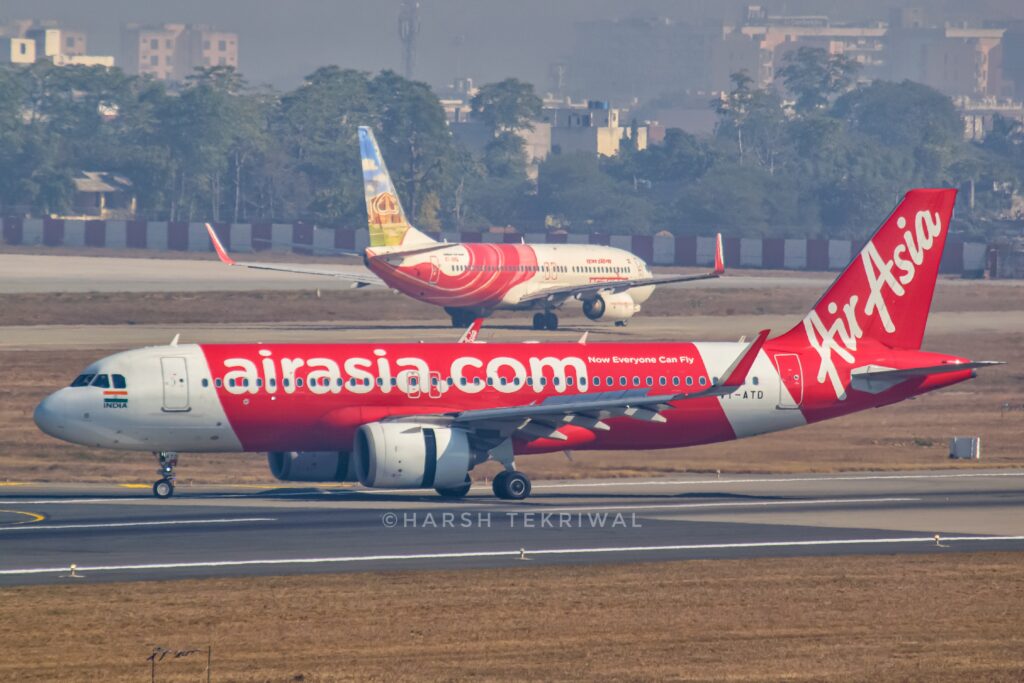 Executive Insights
"Our ongoing efforts to integrate Air India Express and AirAsia India, as we continue moving toward a complete merger, are yielding positive results. We are witnessing the emergence of a robust, integrated network that spans India, the Gulf, the Middle East, and Southeast Asia. This network will further strengthen as we expand our fleet," stated Aloke Singh, Managing Director of Air India Express and AirAsia India.
In addition to Air India's recent introduction of a new logo and livery, the Tata group is planning to unveil a fresh brand identity for Air India Express by October, as previously reported by Mint.
The Tata Group acquired full ownership of both Air India and its subsidiary, Air India Express, in January 2022 as part of the government's strategic divestment program.
In November 2022, the Tata Group unveiled its plan to merge AirAsia India and Air India Express. As part of this transaction, AirAsia Bhd sold its 16.67% stake in the airline to the Tatas for ₹155.65 crore.
Destinations
AirAsia India currently operates a network of more than 50 direct routes and over 100 connecting routes, serving 19 destinations across India.
These destinations include Bengaluru, Delhi, Kolkata, Mumbai, Kochi, Chennai, Hyderabad, Pune, Bhubaneswar, Visakhapatnam, Imphal, Guwahati, Goa, Jaipur, Lucknow, Surat, Bagdogra, Ranchi, and Srinagar.
Air India Express, on the other hand, offers services to 14 international destinations, including Abu Dhabi, Al Ain, Bahrain, Dammam, Doha, Dubai, Kuwait, Muscat, Salalah, Sharjah, Singapore, Ras-Al-Khaimah, Riyadh, and Jeddah.
These international flights originate from various Indian cities, including Kochi, Thiruvananthapuram, Mangalore, Chennai, Tiruchirappalli, Mumbai, Amritsar, Lucknow, Jaipur, Varanasi, New Delhi, Chandigarh, Madurai, Vijayawada, Bengaluru, Kannur, Surat, and Hyderabad.
All Photos by Harsh Tekriwal (@avgeekwithlens) • Instagram photos and videos
Stay tuned with us. Further, follow us on social media for the latest updates.
Also Read: Indian Students Deported Back to Delhi from USA on Delta Flight – Aviation A2Z
Join us on Telegram Group for the Latest Aviation Updates. Subsequently, follow us on Google News.