FORT WORTH- The Major US carrier American Airlines (AA) has recently expanded its Heritage Jet livery fleet with the addition of two Airbus A321 aircraft. These planes underwent a repainting process in Amarillo, Texas, and have now returned to service.
A321 N581UW (registration 6152) has been adorned with the Piedmont livery, while A321 N582UW (registration 6181) has been painted in the colors of PSA Airlines.
American Airlines New Heritage Livery
These two aircraft join the existing lineup of eight Heritage Jets within the American Airlines fleet:
N579UW A321-231 (registration 6035) featuring the US Airways livery
N742PS A319-112 (registration 1275) sporting the PSA Airlines livery
N744P A319-112 (registration 1287) adorned with the Piedmont livery
N745VJ A319-112 (registration 1289) in the Allegheny livery
N838AW A319-132 (registration 2615) featuring the America West livery
N915NN B737-823 (registration 33227) donning the TWA livery
N916NN B737-823 (registration 31163) showcasing the Reno Air livery
N917NN B737-823 (registration 29572) featuring the AirCal livery
Additionally, although not officially designated as Heritage Jets, two more aircraft with retro-liveries are also in service:
N905NN B737-823 (registration 31156) flying with the American Airlines Astrojet livery
N921NN B737-823 (registration 33229) flying with the American Airlines bare metal livery.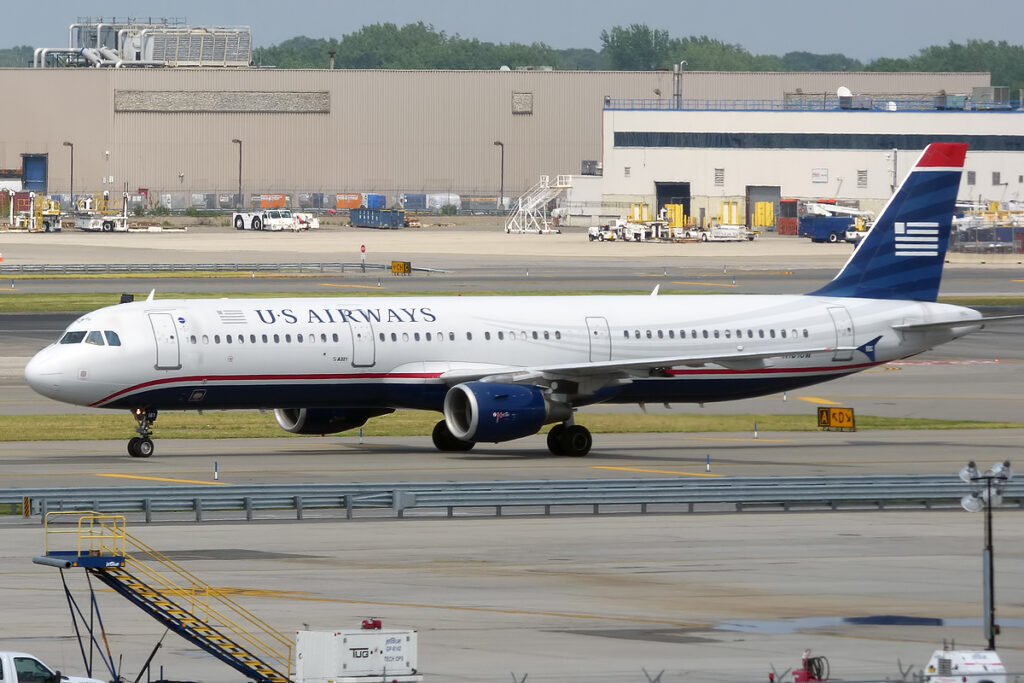 A321 Special Livery
 American Airlines (AA) has a plan to pay tribute to its five major legacy carriers by adorning five Airbus A321s with distinctive heritage liveries:
Aircraft 578: (N578UW) Reflecting US Airways (already painted and likely to be refreshed)
Aircraft 579: (N579UW) Celebrating Allegheny Airlines
Aircraft 580: (N580UW) Honoring America West Airlines
Aircraft 581: (N581UW) Commemorating Piedmont Airlines
Aircraft 582: (N582UW) Acknowledging PSA-Pacific Southwest Airlines
Stay tuned with us. Further, follow us on social media for the latest updates.
Also Read: US Airlines, Including American, United, Delta, and Southwest, want you to Dress Properly – Aviation A2Z
Join us on Telegram Group for the Latest Aviation Updates. Subsequently, follow us on Google News.