GURGAON- Aircastle (Ireland) Ltd, an aircraft lessor, has declined SpiceJet (SG) Airlines' proposal to provide shares in lieu of its outstanding payments.
This decision comes despite SpiceJet's ongoing efforts to negotiate settlements with various lessors, including Aircastle, amidst the airline's financial challenges.
SpiceJet Lessor Rejects Dues Proposal
SpiceJet had approached multiple lessors, some of whom had taken steps to initiate insolvency proceedings against the airline through the National Company Law Tribunal (NCLT).
In an attempt to address its debts, SpiceJet offered to issue equity shares to these lessors as compensation for the amounts owed.
However, thus far, only Carlyle Aviation Partners, the lessor with the largest exposure to SpiceJet, has agreed to acquire a 5.91% ownership stake in the budget airline.
A spokesperson for SpiceJet stated that the airline is actively engaged in ongoing negotiations with all of its lessors, including Aircastle, in an effort to reach settlements regarding outstanding dues.
The spokesperson also noted that SpiceJet has successfully reached an agreement with its largest lessor and partner and remains optimistic about reaching similar settlements with other lessors.
Regarding the claims made by lessors, the spokesperson asserted that these claims are disputed and characterized as significantly overstated.
Additionally, they mentioned that even the National Company Law Tribunal (NCLT) has recommended pursuing a settlement approach, emphasizing that any mutually agreed-upon resolutions between the parties will be honored.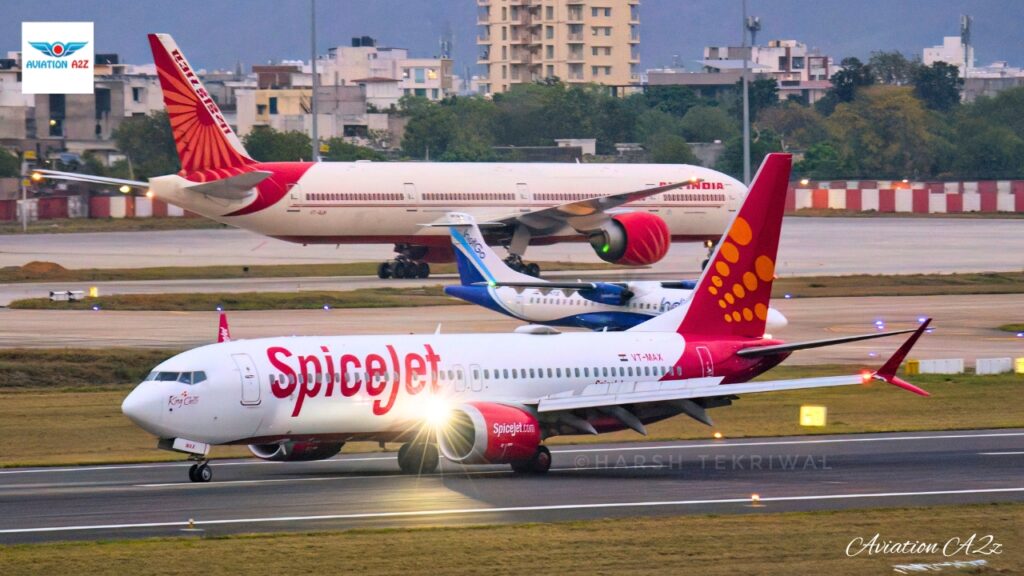 Lessors Demands Insolvency
Aircastle is one of the four lessors that had attempted to commence insolvency proceedings against SpiceJet.
Although a notice was issued for one of the petitions initiated by Aircastle, SpiceJet has raised objections to the validity of both petitions filed by the lessor before the tribunal.
Furthermore, SpiceJet is dealing with additional petitions from Wilmington Trust SP Services (Dublin) Ltd, an aircraft lessor, and Willis Lease Finance Corporation, an engine lessor.
In the previous month, another lessor, Celestial Aviation Services, approached the tribunal with the intent to commence insolvency proceedings against the budget airline due to a default of $29.9 million related to nine aircraft.
SpiceJet has been involved in legal disputes in various forums, including recent developments in the Delhi High Court, where the bail plea hearing for SpiceJet chairman Ajay Singh was postponed to September 21 due to ongoing settlement discussions between the parties.
Stay tuned with us. Further, follow us on social media for the latest updates.
Also Read: US Airlines, Including American, United, Delta, and Southwest, want you to Dress Properly – Aviation A2Z
Join us on Telegram Group for the Latest Aviation Updates. Subsequently, follow us on Google News.