FORT WORTH- Back in 2018, Vasu Raja, American Airlines (AA) Chief Commercial Officer, expressed dissatisfaction with the airline's shortage of business class seats, even as they were removing them from their aircraft.
With his increased influence today and the surge in premium demand following the pandemic, American Airlines intends to add more business class seats to their planes, reported Viewfromthewing.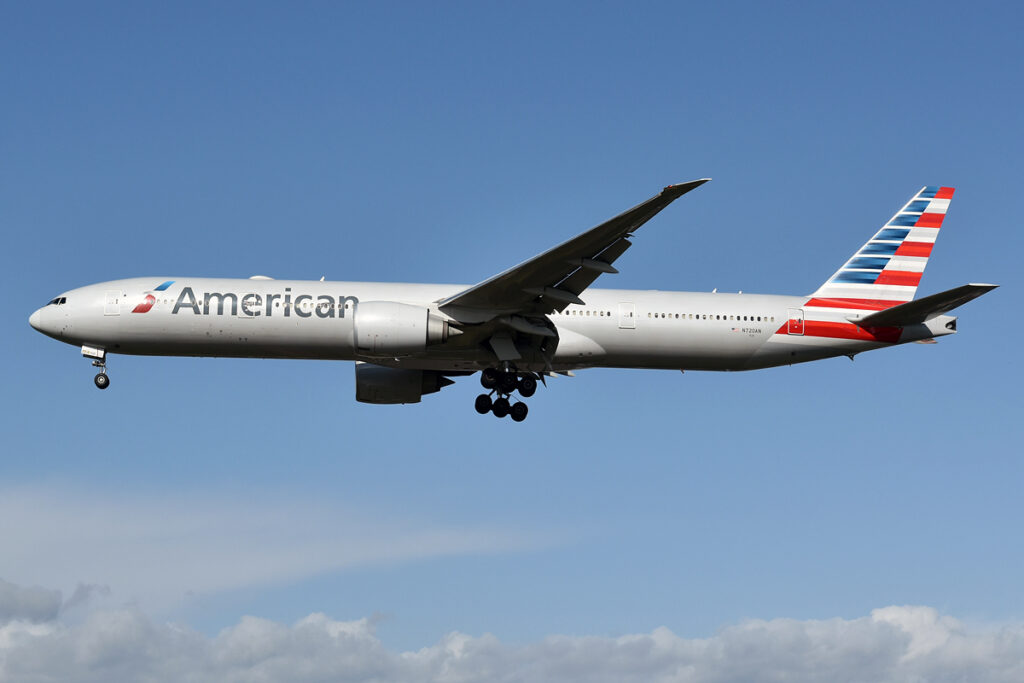 American Airlines to Target Premium Travelers
This plan includes retrofitting their Boeing 777-300ER aircraft and incorporating additional business class seats as they take delivery of new Boeing 787-9s, as announced a year ago.
During an employee 'Crew News' Q&A session held last week, Brian Znotins, Senior Vice President of Network Planning, discussed plans beyond the recent route announcements for international expansion.
Znotins outlined a strategy for 2025 and 2026, coinciding with the delivery of Boeing 787-9 aircraft equipped with additional premium seats. This expansion will enable the airline to target premium markets not currently within its reach.
He also highlighted that with more business class seats, these aircraft become less dense, accommodating fewer passengers and reducing weight. Consequently, they can achieve longer flight ranges than the planes in the airline's fleet.
Separately, Znotins mentioned that the arrival of Airbus A321XLRs, starting in "late 2024," will allow for a few aircraft to be available for summer 2025 growth in European routes.
These flights will serve "small thin markets" connecting Western Europe to New York JFK and Philadelphia, with limited service from Charlotte and Chicago O'Hare as well.
Long Haul Destinations
Earlier this year, airline executives hinted at the possibility of offering service to Singapore during employee discussions. However, there were doubts about this becoming a reality.
American Airlines has undergone changes in its Pacific operations, dismantling its Pacific hub at LAX and scaling back plans for a Pacific hub in Seattle. The question arises as to which location they might choose to revive.
The airline has been cautious about entering highly competitive routes, some of which date back to the US Airways era. This aligns with the approach of Brian Znotins, Senior Vice President of Network Planning. Additionally, cities like Los Angeles and Seattle already enjoy extensive long-haul Pacific service from Asian carriers, often boasting superior products and connectivity in Asia, a gap that American Airlines currently faces.
So, where could American Airlines expand its routes? While appealing, Africa can be challenging for aircraft catering to premium travelers. Their presence is already robust in South America.
Europe tends to be highly seasonal, mainly during the summer. Therefore, the focus should shift toward counter-seasonal destinations that extend beyond Mexico. The South Pacific, including Australia and New Zealand, could offer opportunities in this regard.
Bottom Line
Viewfromthewing added, "On a personal note, the idea of American Airlines launching flights from Dallas to Istanbul is enticing. However, the absence of an oneworld or other partner airline makes this less likely."
Although they hold a stake in China Southern, the value of that investment was significantly reduced before the pandemic. Moreover, strained relations with China have impacted the market, making Guangzhou a less viable option.
Nonetheless, the prospect of additional premium long-haul flights in 2025 is indeed intriguing.
Stay tuned with us. Further, follow us on social media for the latest updates.
Also Read: US Airlines, Including American, United, Delta, and Southwest, want you to Dress Properly – Aviation A2Z
Join us on Telegram Group for the Latest Aviation Updates. Subsequently, follow us on Google News.