ABU DHABI- Etihad Cargo (EY), the cargo and logistics division of Etihad Airways, has unveiled plans to expand its belly-hold cargo capacity across the airline's global network starting in September 2023.
In its upcoming winter schedule, Etihad Cargo will introduce 29 weekly passenger flights to new destinations and add 90 passenger flights to existing routes, resulting in a total of 119 passenger flights per week.
This move is set to benefit Etihad Cargo's customers and partners by providing additional cargo capacity on passenger aircraft alongside its regular freighter services.
Etihad Cargo New Flights
Etihad Cargo will enhance its cargo capacity to two new European gateways: Copenhagen in Denmark and Düsseldorf in Germany. The airline will also operate four passenger flights per week to Copenhagen.
Additionally, it will introduce three weekly passenger flights to Düsseldorf and three more passenger flights to Munich, bringing the total number of weekly flights for Germany to 28, including four freighter services to Frankfurt.
Due to high demand, the three weekly passenger flights to Lisbon introduced during the busy summer will be extended and continued throughout the winter.
Increased passenger flight frequencies will also offer additional cargo capacity on key routes, including four extra flights to Rome, totaling 11 flights per week, and three additional flights to Madrid and Milan, providing a total of ten weekly flights to each destination.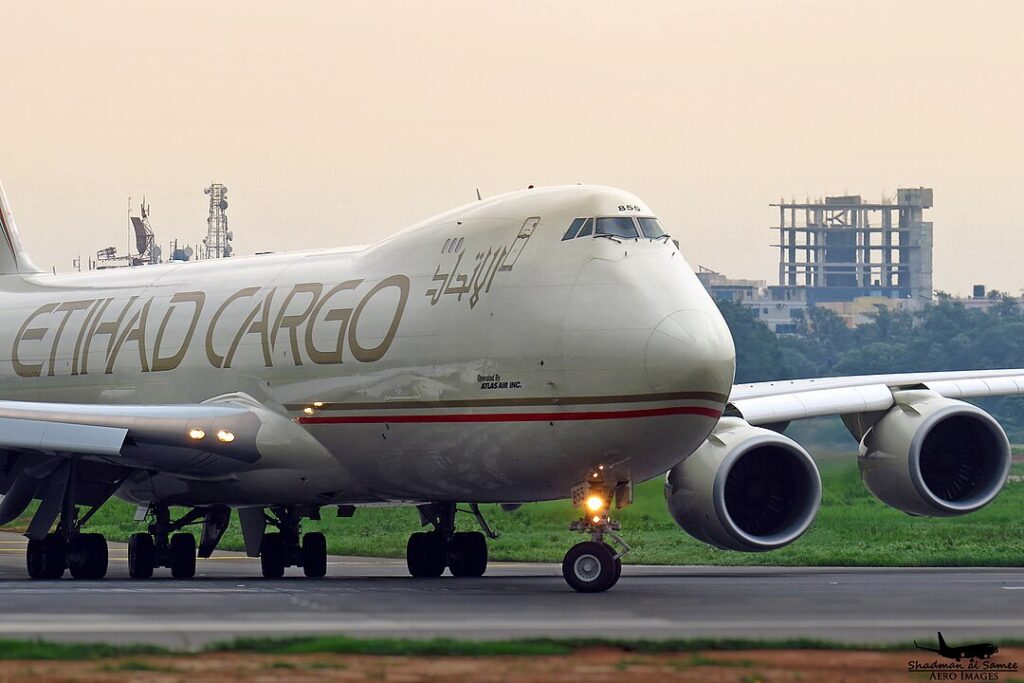 Asian Expansion
Etihad Cargo is set to strengthen its presence in the Asian market by expanding its cargo capacity through new routes and increased flight frequencies. The airline will introduce five passenger flights per week to Osaka, marking its second Japanese gateway destination.
Furthermore, it will add three extra flights to Beijing and four more flights to Shanghai each week, enhancing its cargo capacity and extending its network in China.
To meet the growing demand for cargo capacity in the Indian market, Etihad Cargo will offer additional belly-hold cargo capacity on new passenger routes to Kozhikode and Thiruvananthapuram, with seven flights per week to each destination.
Chennai will see an increase in flights, with seven new passenger flights per week supported by a twice-weekly freighter service.
The airline will also provide more cargo capacity to other key Asian destinations, including eight extra flights to Kochi, two new flights to Islamabad, seven additional flights to the Maldives, five more flights to Cairo, and seven supplementary flights to Phuket each week.
Etihad Cargo is also introducing seven direct flights to Colombo per week.
Executive Insights
Mohammad Al Bulooki, the Chief Operating Officer of Etihad Airways, has stated that the airline's winter schedule will provide additional belly-hold cargo capacity and improved connectivity to crucial markets.
This expansion includes the growing passenger network and scheduled and charter freighter services, resulting in increased cargo capacity across Europe, Asia, and North America.
The aim is to reinforce the links between Abu Dhabi and key global markets, meeting the growing demand for cargo capacity.
Etihad Cargo is committed to growth and network expansion, and it is continuously evaluating its network while enhancing its premium product range, which currently consists of eight offerings.
As part of this commitment to growth and expanding its presence in key markets, Etihad Cargo recently announced the initiation of a freighter service to Ezhou Huahu Airport, becoming the first international carrier to serve China's first professional cargo airport.
The airline also remains open to exploring new partnerships and opportunities further to support the capacity needs of its partners and customers.
Stay tuned with us. Further, follow us on social media for the latest updates.
Also Read: US Airlines, Including American, United, Delta, and Southwest, want you to Dress Properly – Aviation A2Z
Join us on Telegram Group for the Latest Aviation Updates. Subsequently, follow us on Google News.