KEY WEST- An Airbus A319-100, operated by American Airlines (AA), registered as N8031M, was in the process of accelerating for takeoff on flight AA1713 from Key West (EYW), Florida, to Charlotte (CLT), North Carolina (USA).
During this phase, the right-hand engine (CFM 56) emitted a burst of flames and produced a loud noise, prompting the flight crew to abort the takeoff immediately. The aircraft was able to slow down safely.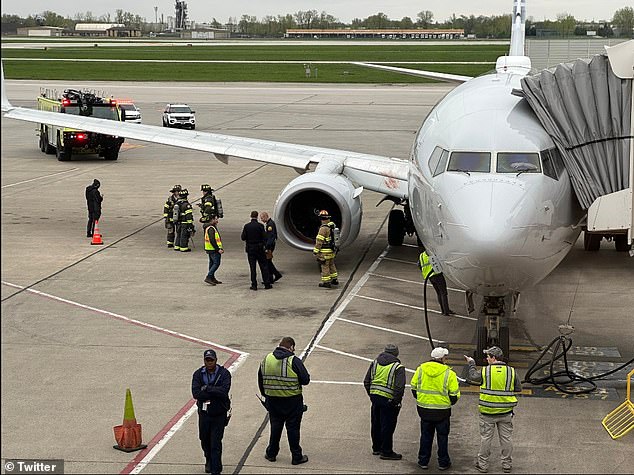 American A319 Flight Engine Fire
The FAA initially mentioned the tail number as N9026C, but it was clarified that the correct tail number was N8031M, and the flight successfully took place on the following day.
The FAA's report stated that the aircraft had aborted takeoff due to a loud noise and fireball originating from the right engine while at Key West, Florida.
The American A319 with registration N81031M is still on the ground at Key West.
Another Recent Incident
American Airlines Boeing 737-800, registered as N979AN, was on flight AA1787 from Washington National, DC, to Orlando, FL (USA).
The flight crew became suspicious of a potential fuel leak while flying at an altitude of 30,000 feet, approximately 60 nautical miles east of Raleigh/Durham, NC (USA). As a precaution, they diverted to Raleigh and safely landed on runway 05L about 25 minutes later.
A replacement Boeing 737-800 with registration N943NN eventually arrived in Orlando, experiencing a delay of around 9 hours.
Following a ground time of about 9 hours in Raleigh, the original aircraft involved in the incident was restored to service.
Stay tuned with us. Further, follow us on social media for the latest updates.
Also Read: US Airlines, Including American, United, Delta, and Southwest, want you to Dress Properly – Aviation A2Z
Join us on Telegram Group for the Latest Aviation Updates. Subsequently, follow us on Google News.