SYDNEY – Australian flag carrier Qantas Airways (QF) has surged beyond the disruptive pandemic era, achieving a record-breaking profit of AU$2.47 billion for the full year 2022-23.
This marks a striking reversal from the AU$1.86 billion loss incurred in the previous year. After losing A$7 billion in three years, Qantas has clawed back a third of that in the twelve months ended June 30th, 2023.
CEO Insights
Qantas Group CEO Alan Joyce said;
"These results show a substantial turnaround in both our finances and service over the past year.

"Flight delays and cancellations have largely returned to pre-COVID levels and we've shifted from heavy losses to a strong profit and pipeline of investment worth billions of dollars.
Following a challenging ramp-up, Qantas notably enhanced its operational performance throughout the year.
This year signifies the Group's return to a full-year statutory profit since FY19, following accumulated losses exceeding AU$7 billion. Qantas attributed the profit to the successful implementation of its AU$1 billion ($660m) recovery program.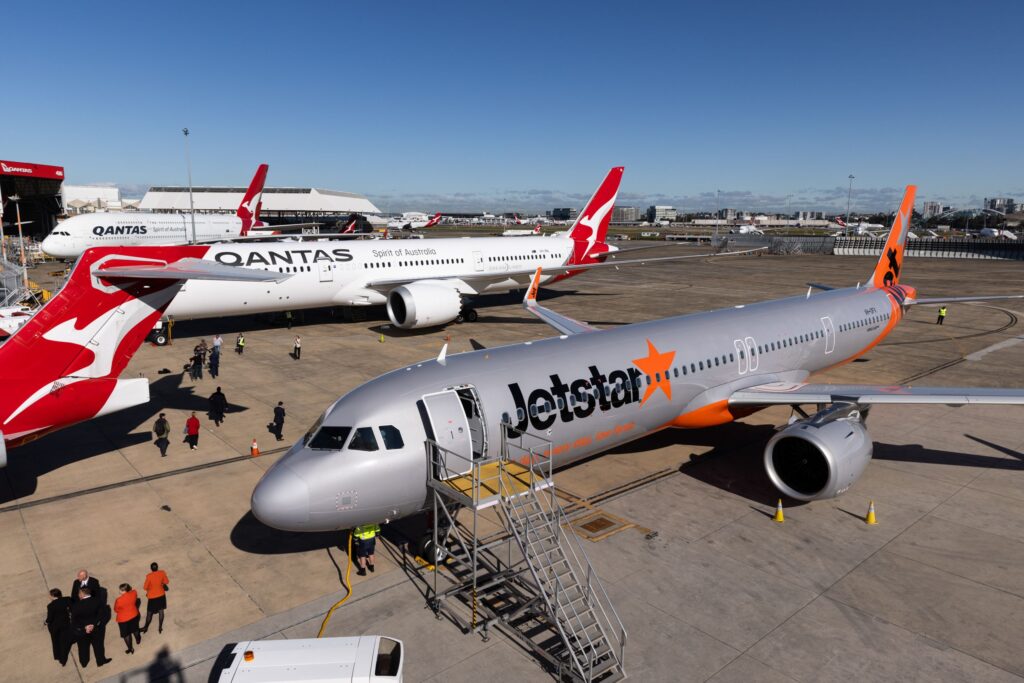 Qantas Record Profit
In the second half of FY23, the Group Domestic sector, encompassing Qantas, QantasLink, and Jetstar, increased flight operations to 103% of pre-COVID levels. The airline also achieved the top spot in on-time performance among domestic carriers for 11 out of 12 months.
Robust leisure and business travel demand played a pivotal role, resulting in an impressive Underlying EBIT of A$1.5 billion. By segment, Qantas Domestic produced 33% of the revenue, International 37%, and Jetstar Group 20%.
Qantas Domestic was the highest profit earner, contributing AU$1.27 billion ($838m) to underlying profit, up from a loss of AU$765 million in FY22.
Similarly, Jetstar successfully returned to pre-COVID levels, with substantial revenue coming from demand within the resources sector.
International Success
During the year, Group International (Qantas and Jetstar) substantially raised flying from 54 percent to 81 percent of pre-COVID levels. This is facilitated by reintroducing seven refurbished Airbus A380s, delivering two new Boeing 787s and eight new A321LRs.
This robust operational effort and the high demand for premium cabins significantly contributed to achieving an Underlying EBIT of $1.1 billion. Passenger loads have consistently exceeded 85 percent for both Qantas and Jetstar.
The Group allocates AU$340M in bonuses to over 21,000 employees, recognizing their contribution to profit turnaround. The incentive includes 1,000 shares and a AU$5,000 'recovery boost' per employee, totaling about $11,000 each.
Non-executive employees receive AU$500 staff travel credits, and benefits extend to managers and executives with improved travel perks.
Our people have done a superb job under very difficult circumstances. Today's result means more than 21,000 non-executive staff will receive up to AU$6,000 worth of Qantas shares as a thank you for their part in our recovery, plus another AU$500 staff travel credit. This is in addition to a AU$5,000 cash payment to eligible employees as new enterprise agreements are finalised.

CEO Alan Joyce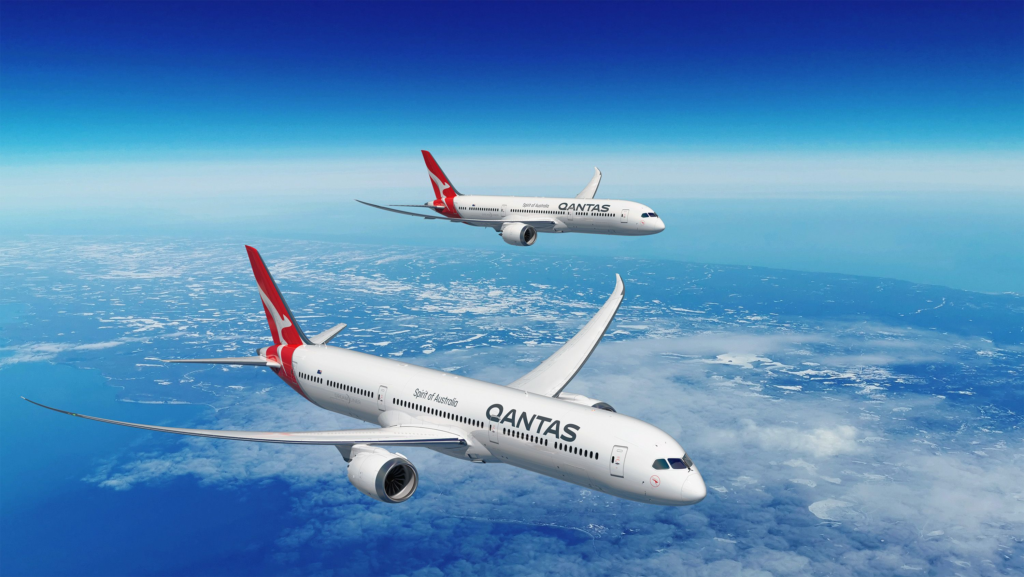 Qantas Frequent Flyer Rewards for Flyers
Qantas Loyalty achieved significant growth across several parts of its portfolio, driving a record Underlying EBIT of AU$451 million.
Notably, Qantas unveiled sales to over 90 destinations, offering over one million seats for sale. The airline also introduced a program to reward recent flyers with frequent flyer points or credits.
For those who have flown at least once in the last year, Qantas offers a choice of 1,000 points or 30 status credits.
Flyers taking 10 or more trips in the same timeframe can opt for 5,000 points or 75 status credits.
The CEO concluded by stating
It's because we're in a strong financial position that we're able to invest in new aircraft, new destinations, and new training facilities – all things that will make us better in the future.
Stay tuned with us. Further, follow us on social media for the latest updates.
Also Read: US Airlines, Including American, United, Delta, and Southwest, want you to Dress Properly – Aviation A2Z
Join us on Telegram Group for the Latest Aviation Updates. Subsequently, follow us on Google News.