DOHA- In honor of the collaboration, embellished with the Expo 2023 Doha symbol, Qatar Airways (QR) is scheduled to reveal a unique aircraft livery in September.
With the growing worldwide anticipation for Expo 2023 Doha, Qatar Airways, the national airline of Qatar, is delighted to declare its role as the Official Strategic Partner for this significant event.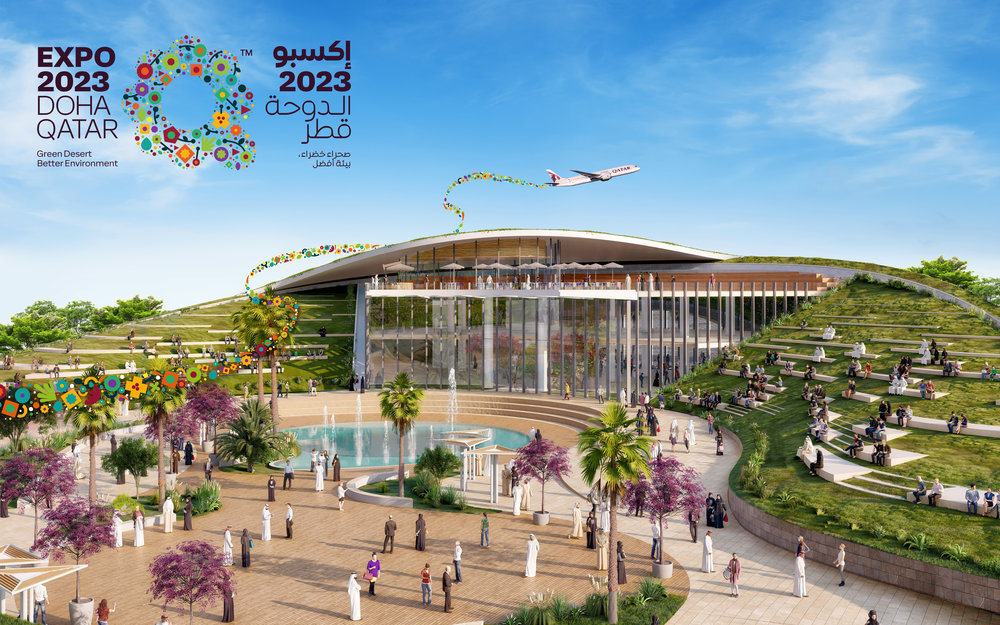 Qatar Airways Expo 2023 and Special livery
Marked to be the inaugural A1 International Horticultural Exhibition in Qatar, the Middle East, and North Africa, this noteworthy partnership emphasizes Qatar Airways' dedication to highlighting Expo 2023 Doha on the global stage and showcasing Qatar as a premier travel destination.
Scheduled to attract approximately 3 million visitors from across the world, Expo 2023 Doha will be hosted in the picturesque Al Bidda Park, overlooking the enchanting waters of the Arabian Gulf.
The six-month-long event is set to unfold from October 2023 to March 2024. Subsequently, it offers attendees diverse and enriching experiences, ranging from splendid gardens and thought-provoking discussions to artistic expressions and culinary delights.
Moreover, the event will place a special emphasis on innovative solutions aimed at addressing desertification.
His Excellency Mr. Akbar Al Baker, the Group Chief Executive of Qatar Airways, expressed,
"The upcoming months hold a tapestry of cultural, environmental, and groundbreaking experiences in Qatar, ready to captivate visitors from around the world. As the Official Strategic Partner for Expo 2023 Doha, we eagerly anticipate extending our warm hospitality to international guests. Further inviting them to Qatar and connecting them to this momentous occasion."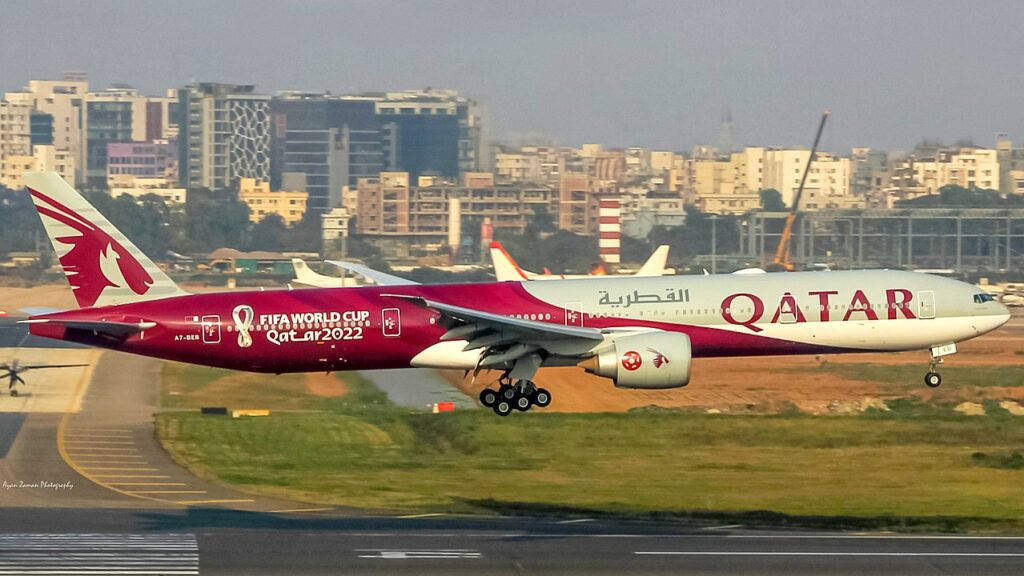 Unforgettable Journey
Passengers traveling with Qatar Airways will embark on an unforgettable journey that commences with a captivating horticultural welcome video and continues to enrich their in-flight experience.
They will encounter celebratory artworks and indulge in exclusive, wholesome dining choices. This will be accessible across both Premium and Economy Cabins on selected routes.
For the entirety of Expo 2023 Doha, Discover Qatar, the esteemed Destination Management Company of Qatar Airways, extends complimentary entry vouchers to all global travelers.
This encompasses enticing stopover packages that span from the Standard Stopover. Further highlighting 4-star hotel accommodations starting at just USD 14 per night, to the Premium Stopover, presenting 5-star hotel options beginning at USD 23.
For those seeking ultimate luxury, the Luxury Stopover presents lavish 5-star hotel stays, complete with breakfast, available at prices starting from USD 81.
Stay tuned with us. Further, follow us on social media for the latest updates.
Also Read: US Airlines, Including American, United, Delta, and Southwest, want you to Dress Properly – Aviation A2Z
Join us on Telegram Group for the Latest Aviation Updates. Subsequently, follow us on Google News.