BRISBANE- Disturbing footage has emerged, depicting a Qantas (QF) Airways Boeing 737 aircraft with a concerning issue in one of its engine missing screws, prompting questions about the airline's maintenance practices.
Journalist Michael West shared a video on X (formerly Twitter) highlighting a troubling situation in which three of the four bolts responsible for securing an engine air duct in place were absent, along with a missing seal.
Qantas 737 Engine Missing Screws
West noted that a Qantas pilot has provided the video. He revealed that these missing components had fallen off into the cowl of the Boeing 737 aircraft.
West conveyed to 2GB host Ben Fordham on Monday that while his initial tweet suggested the aircraft's maintenance had taken place in the Middle East, Qantas informed him that it was actually a local maintenance error carried out in Brisbane.
He emphasized the fortunate circumstance that airplanes have multiple engines because the absence of three out of four bolts in the air duct could potentially have led to an onboard fire.
West acknowledged that describing the situation as a potential plane crash would be overly alarmist.
Nevertheless, he pointed out that due to Qantas' outsourcing and cost-cutting measures, which generated nearly $2.5 billion in profit last fiscal year, there is growing concern among engineers about the excessive demands being placed on them.
He noted that various issues are emerging as a result of outsourcing and cost-cutting, citing anonymous sources within Qantas.
Airlines Response
In response, Qantas informed Daily Mail Australia that 'safety is always our top priority.' They are currently investigating how the defects occurred.
A spokesperson clarified that engineers identified the problem with the air duct on Saturday. Subsequently, the aircraft underwent an inspection before being cleared for service.
They also clarified that the air duct, responsible for diverting air from the engine, has no impact on the engine's operation.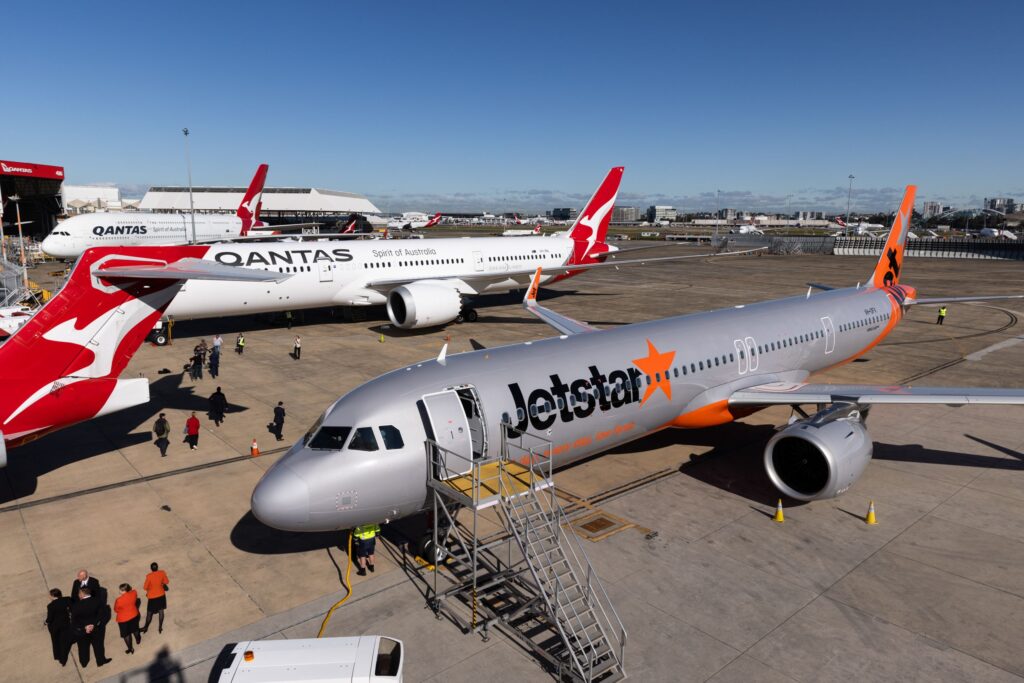 Rise in Incidents
West mentioned that regulatory bodies like the Australian Transport Safety Bureau (ATSB) conduct inspections of Qantas aircraft before they are allowed to take off.
He noted that generally, a plane will not be permitted to take off if it has a known issue. However, West pointed out that Qantas has managed to keep certain issues under the radar. This includes a recent incident where one of their planes took off from the wrong runway at Los Angeles International Airport (LAX), suspending two pilots.
Additionally, West brought up the investigation by the Australian Competition and Consumer Commission (ACCC) into Qantas selling tickets for 8,000 flights that had already been canceled.
West also called for the resignation of the Qantas board, alleging that the airline used the $2.7 billion in Covid subsidies provided by the federal government to repurchase shares, artificially inflating their value. He also claimed that Qantas CEO Alan Joyce personally benefited from this share buyback.
West criticized the stock sale by Joyce, describing it as a questionable decision. He speculated that Joyce may have informed the board in advance of the sale, but this information remains unconfirmed.
West also expressed disappointment in the Qantas directors, suggesting they did not take appropriate action.
In the midst of significant negative publicity, Alan Joyce surprised many by announcing his retirement as Qantas CEO. This move came two months earlier than previously announced.
Stay tuned with us. Further, follow us on social media for the latest updates.
Also Read: Indian Students Deported Back to Delhi from USA on Delta Flight – Aviation A2Z
Join us on Telegram Group for the Latest Aviation Updates. Subsequently, follow us on Google News.