MELBOURNE- Australian flag carrier Qantas (QF) has announced its plan to ramp up international capacity with new flights to US routes. Further, the report suggests that the airline is in talks with Boeing to place the order for Boeing 787-10.
The Qantas Group has regained approximately 80 percent of its international capacity levels from before the COVID-19 pandemic, a figure that has nearly doubled over the last year.
The projection is to restore to 100 percent by March 2024 fully. Further, the upcoming expansion in flying is anticipated to surpass that threshold starting from July 2024.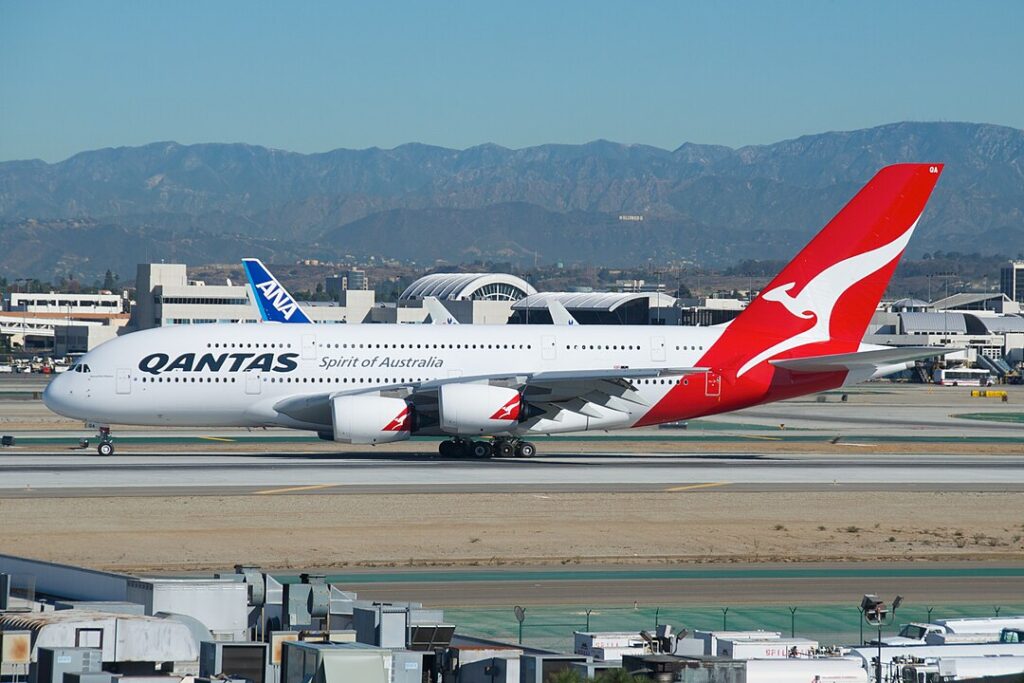 Qantas Increases US Flights
Qantas has recently taken delivery of three long-anticipated Boeing 787 aircraft, and the process of bringing back Airbus A380s into operation is underway after completing necessary post-storage maintenance.
This step contributes to a gradual rise in flight operations to effectively cater to the robust travel demand.
The airline aims to add around 250K additional seats, which will include more high-intensity aircraft deployment on US Routes.
Sydney-Auckland-New York – Building upon the positive start of the new route introduced in June this year, the frequency of flights will elevate from four times per week to a daily service starting in August 2024.
Melbourne-Los Angeles – The route's capacity will expand by approximately 20 percent, facilitated by the addition of more A380 flights commencing in July 2024.
Sydney-Los Angeles – The flight frequency will rise from eight to nine times per week beginning in July 2024, utilizing a combination of 787 and A380 aircraft for operations.
According to Qantas International CEO Cam Wallace, the increased flight operations will contribute to meeting the ongoing demand for international travel. They will also offer a significant boost to the tourism sector.
Apart from this, there are some additional changes which you can read here.
Boeing 787-10 Order
Boeing is on the verge of finalizing an order for additional 787 Dreamliner aircraft from Qantas Airways in Australia, as indicated by industry insiders.
According to sources familiar with the matter who spoke to Reuters, the order involves an unspecified quantity of 787-10s. This move would further enhance the presence of Boeing's advanced Dreamliner family within the fleet of Qantas Airways.
The announcement of this order is potentially imminent within this month.
It's worth noting that these discussions are often intricate and can persist up until the last moment, with a final decision dependent on receiving approval from the airline's board.
Should this agreement come to fruition, it would mark Qantas's initial order for the 787-10 model. It is an extended version of the 787-9 with a slightly reduced range intended to compete with Airbus's A330 aircraft.
Further, insiders have indicated that this upcoming deal would reinforce Boeing's position with Qantas. Particularly with respect to their most sizable 787 variants.
Stay tuned with us. Further, follow us on social media for the latest updates.
Also Read: Indian Students Deported Back to Delhi from USA on Delta Flight – Aviation A2Z
Join us on Telegram Group for the Latest Aviation Updates. Subsequently, follow us on Google News.