SYDNEY- Australian flag carrier Qantas (QF) has made another announcement regarding the expansion of its international capacity, which coincides with the return of more aircraft to its fleet.
The newly revealed destinations that will witness increased capacity include New York (JFK), Los Angeles (LAX), Johannesburg (JNB), and Bali (DPS).
Qantas Increases International Capacity
Currently, the Qantas Group has restored its international capacity to approximately 80% of the levels observed before the COVID-19 pandemic, which nearly doubles capacity in the last year.
This growth trajectory is projected to hit the 100% mark by March 2024. Moreover, starting in July 2024, the newly added flying will propel the airline's capacity beyond its pre-pandemic levels.
In recent months, Qantas has received three long-awaited Boeing 787s and is progressively bringing back Airbus A380s into service after the completion of post-storage maintenance.
This strategic move is facilitating a gradual rise in flight operations to cater to the robust demand for travel.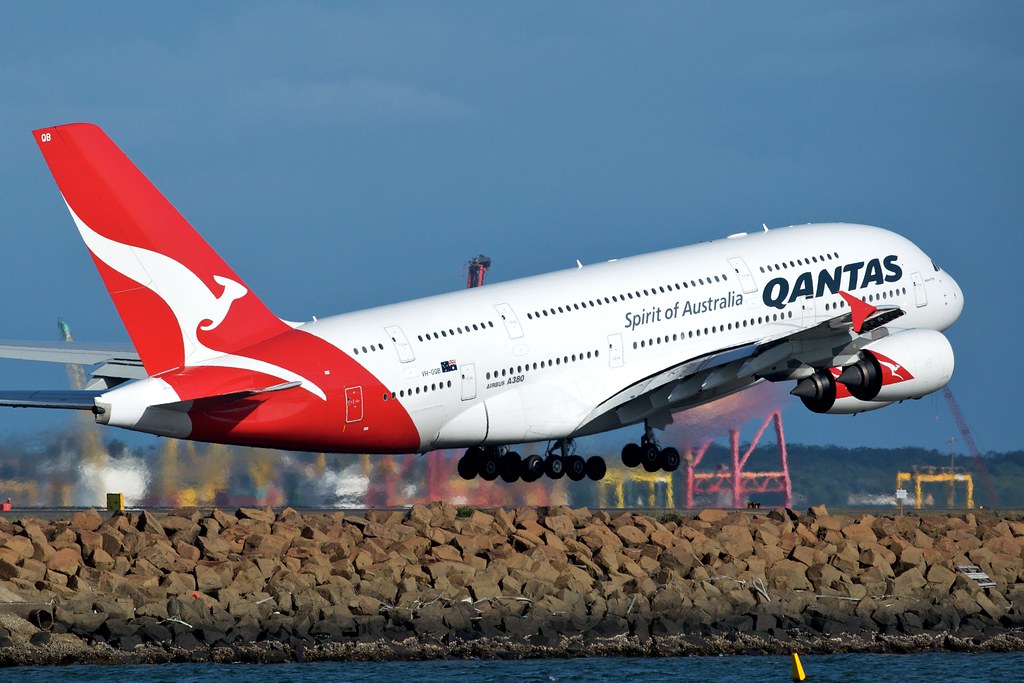 Enhancing Flights with More Aircraft
The national carrier is unveiling an additional offering of over 250,000 seats* for travel to and from Australia, encompassing the following enhancements:
Sydney-Bali: Starting this October, the airline will introduce larger Airbus A330 aircraft to supplant the daily Boeing 737 flights, introducing more premium seats and fully-flat beds in Business Class.
Sydney-Auckland-New York: Following a successful launch in June of this year, flight frequency on this route will escalate from four times a week to daily starting in August 2024.
Sydney-Johannesburg: A notable milestone will be reached as Qantas A380s embark on operations to South Africa, commencing in July 2024. This move will nearly double the capacity during peak travel periods.
Melbourne-Los Angeles: The capacity on this route will witness a growth of approximately 20% through the introduction of more A380 flights, set to commence in July 2024.
Sydney-Los Angeles: Commencing from July 2024, the number of weekly flights on this route will be elevated from eight to nine. This enhancement will involve a mix of 787 and A380 aircraft.
Starting from Tuesday, tickets for these enhanced travel options will be available for purchase through qantas.com and authorized travel agents.
CEO Insights
Cam Wallace, Qantas International CEO, expressed that this expanded flight offering would reinforce the continuous demand for international travel while injecting vitality into the tourism sector.
"The inclusion of hundreds of thousands of extra seats across our network brings excellent news for our customers who are in the process of planning their upcoming international journeys."
He further added, "Our customers are actively seeking value, and this augmented capacity will contribute to a downward push on fares."
The increased capacity is predominantly made feasible through the reintegration of the last two A380 aircraft back into the Qantas fleet, post their comprehensive maintenance and cabin enhancements.
Route Changes
In the pipeline are modifications to the airline's network, with today's announcement building upon the prior disclosure of adding one million seats to Qantas' network in the upcoming year. This augmentation will encompass new routes, the introduction of larger aircraft, and an increase in the frequency of flights to popular destinations.
Among the previously unveiled routes that are set to commence in the upcoming months are:
The resumption of Sydney-Shanghai flights in late October, marking its operation for the first time in over three years.
The Brisbane-Honiara and Brisbane-Wellington routes launch is also scheduled for late October.
Customers have the option to utilize their COVID credits while making reservations for Qantas flights.
In June, Qantas introduced the online tool "Find My Credit," which aids customers in locating their credits related to bookings from 2020 that were canceled due to sudden border closures.
The expiration date for these travel credits has been extended, providing customers with an additional 12 months to utilize them for travel, provided they make their bookings by December 31 of this year.
*Note: Some flight operations are subject to government and regulatory approvals.
Stay tuned with us. Further, follow us on social media for the latest updates.
Also Read: US Airlines, Including American, United, Delta, and Southwest, want you to Dress Properly – Aviation A2Z
Join us on Telegram Group for the Latest Aviation Updates. Subsequently, follow us on Google News.