MELBOURNE- Flag carrier of Australia, Qantas (QF), has been steadily expanding its flight network in recent years, adding new flights to destinations such as Rome, Delhi, Bengaluru, Seoul, and New York.
Now, the airline is eyeing new horizons with plans for direct flights to Paris, Chicago, and Seattle.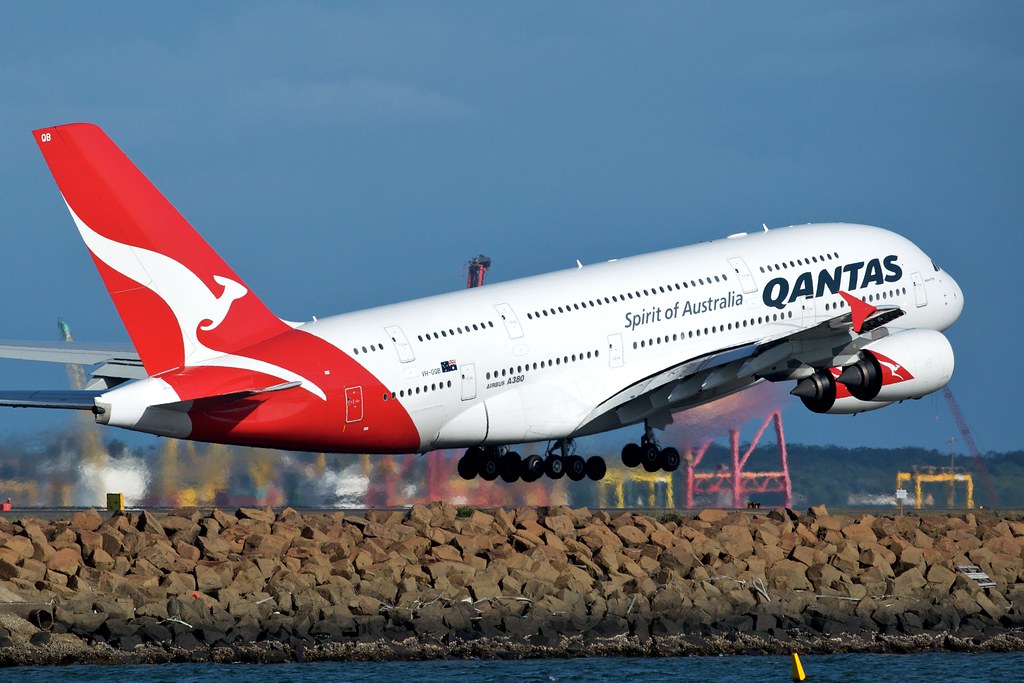 Qantas Ambitious New Flights
Qantas has long considered Paris, Chicago, and Seattle as potential additions to its impressive list of international routes.
The airline sees great potential in these non-stop flights, which could give Qantas a competitive edge over other airlines with stopover routes. However, the challenge lies in finding travelers and acquiring enough aircraft to meet the demand.
Qantas expects three new Boeing 787s to arrive to achieve its ambitious expansion plans. Further, the return of upgraded Airbus A380s from storage.
These aircraft will play a crucial role in the airline's strategy to rebuild international flying to 100% of pre-pandemic levels by March 2024.
In addition to the Boeing 787s, Qantas' Project Sunrise Airbus A350s are anticipated to unlock opportunities for expansion further.
These state-of-the-art aircraft will launch non-stop flights from Sydney and Melbourne to New York and London, freeing up some of the 787s for other long-range routes, including Paris, Chicago, and Seattle.
Perth-Paris, a Much-Awaited Connection
Among the sought-after new routes is a non-stop Boeing 787 service from Perth to Paris, following the success of the Melbourne-Perth-London and Sydney-Perth-Rome flights.
However, the current bottleneck in customs facilities at the international wing of Qantas' Perth terminal hinders further expansion.
Qantas is engaged in discussions with Perth Airport to resolve this issue and unlock the potential for more growth.
Chicago and Seattle
Chicago has remained a coveted destination for Qantas, with the airline aiming to establish the only non-stop flight between Australia and The Windy City.
This unique offering would provide a valuable "monopoly route" for Qantas, saving passengers over six hours of travel time on a return trip compared to flying via Los Angeles.
Similarly, Sydney-Seattle is another promising route for the Boeing 787. The direct flights between these two cities are nearly the same distance as Qantas' existing trans-Pacific route to Vancouver.
Seattle's allure as a tech hub and gateway to Arctic and Alaskan cruises makes it an attractive option for Qantas to explore.
Qantas Stellar On-Time Performance
Amid its ambitious growth plans, Qantas has been achieving remarkable on-time performance in domestic flights. The airline has been the most punctual major domestic carrier for ten consecutive months. This is despite challenges posed by severe weather conditions in June.
Qantas will begin customer trials of new boarding procedures as part of its commitment to providing a seamless travel experience. These trials aim to reduce wait times and enhance efficiency during the boarding process.
Passengers will be grouped based on their seat location, and premium customers will continue to enjoy dedicated priority boarding lanes. The trials will initially roll out on flights from Brisbane, with a wider implementation planned for October 2023.
Qantas' relentless pursuit of growth and improvement has earned it a strong reputation among travelers. The airline's dedication to expanding its global network and enhancing customer experience positions it as a leading player in the aviation industry.
As Qantas continues to spread its wings, passengers can look forward to exciting new opportunities and seamless travel experiences.
Stay tuned with us. Further, follow us on social media for the latest updates.
Also Read: US Airlines, Including American, United, Delta, and Southwest, want you to Dress Properly – Aviation A2Z
Join us on Telegram Group for the Latest Aviation Updates. Subsequently, follow us on Google News.